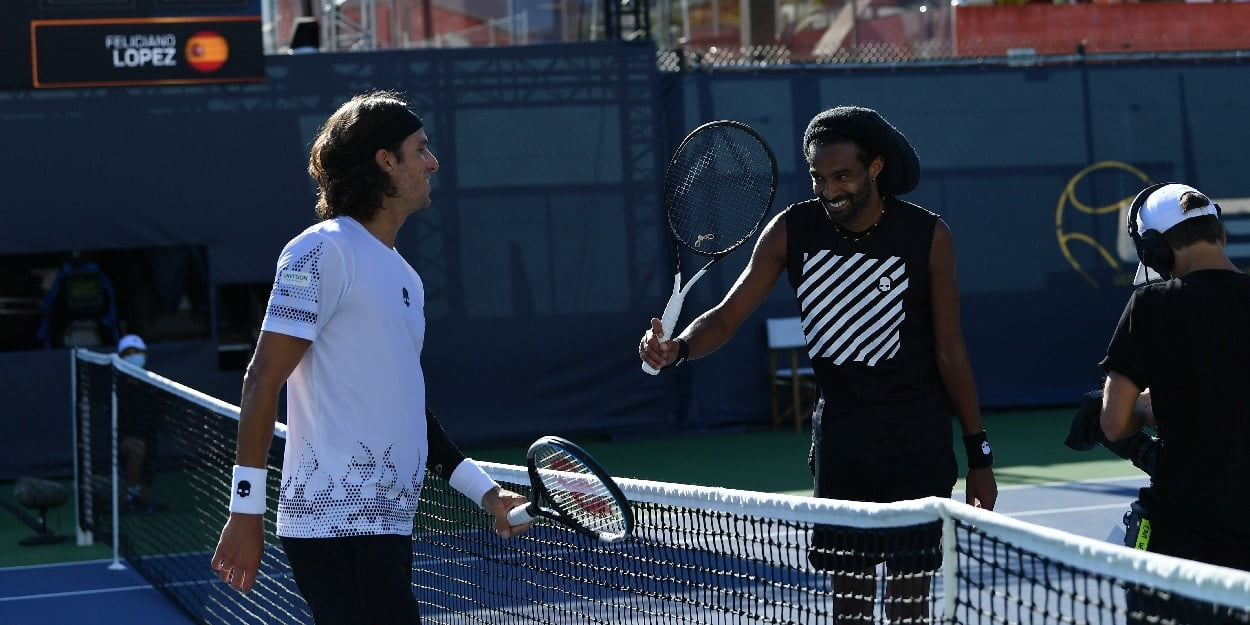 Brown claims first UTS win by beating Lopez 3-1
Day Seven of Ultimate Tennis Showdown saw Feliciano Lopez take on Dustin Brown during the afternoon session. Lopez's fortunes thus far had been mixed as he stood fifth in the league tale with a 3-3 record, whilst Brown languished at the bottom as the only player yet to find a win. Victory for Lopez could propel him into the top four whilst a win for Brown would guarantee the avoidance of a tournament whitewash.
The first quarter remained close for a long time and it was not until Brown hit a perfect lob to move ahead 9-7, against the Lopez serve. He then used his 'x3 Winner' card and whilst he did not find the winners, he did win his service points to build a four-point cushion. Lopez failed to find any clean winners when using the same card himself, and Brown held strong to take the quarter 15-11. In two prior matches the German had won the opening quarter but still gone on to the lose 3-1.
In the second, Lopez found his form, whilst Brown's appeared to dip. Before the halfway mark, Lopez was already 11-3 up and Brown had already seen his 'x3 Winner' card go to waste. The German's team called a time-out but their advice to be aggressive with the forehand was too little, too late with the deficit as it was. In the closing stages, with the quarter long-decided, both players brought at the trick-shots and there was friendly banter between the two, as Lopez levelled the match by winning 19-11, closing it out with an ace.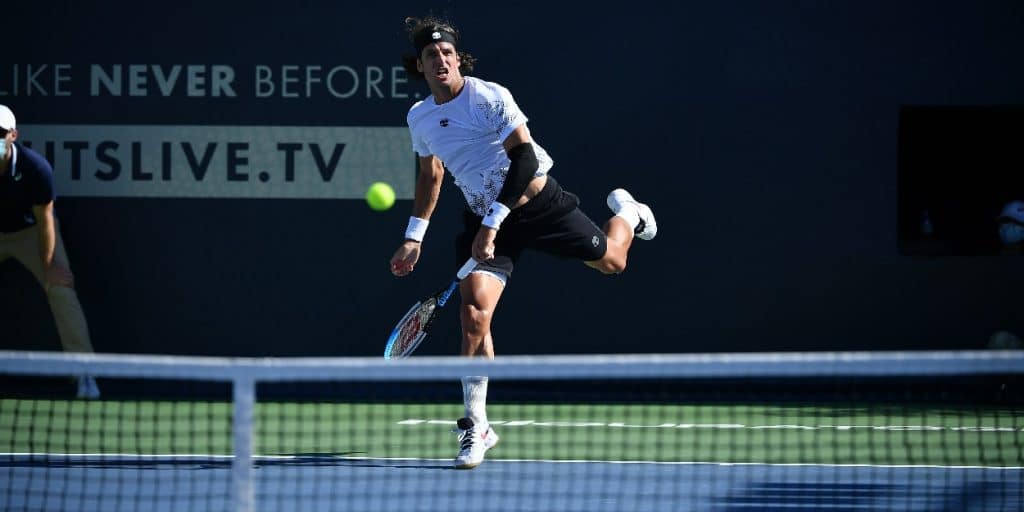 At 6-4 up in the third, Brown used his 'x3 Winner' card and immediately found a dubious ace, and almost hit a forehand winner on the next point but Lopez stretched far enough to just touch the ball with the edge of his racquet. Lopez's serve let him down as he tried the same card and Brown soon found himself 12-4 up with just over four minutes to play. Both played solidly and served well in the closing stages but Brown held on to be a comfortable 19-11 winner.
With a chance to win his first ever UTS match. Dustin Brown hit a spectacular cross court forehand to level things at 6-6 in the fourth. Soon after, he found another 'x3 Winner' ace, and after successfully using his 'Steal Serve' too he was 12-8 up with just over three minutes on the clock. Lopez failed to capitalise with his own 'x3 Winner' card and Brown had retained his four-point cushion with just a minute left. There was no stopping him from there and he took the quarter 17-13.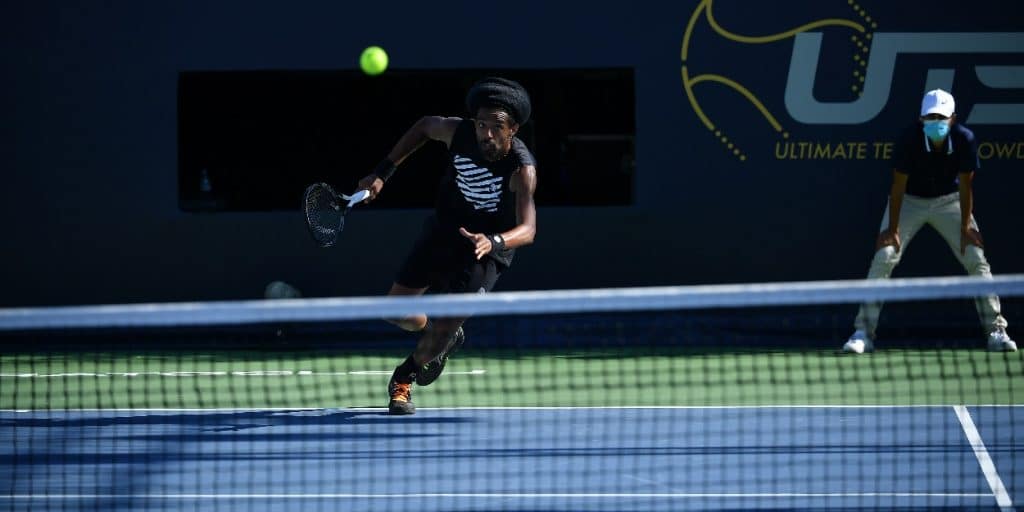 Brown won his first match of the tournament to improve to 1-5, whilst Lopez's record falls to 3-4. On Sunday, Brown will face Elliot Benchetrit with both men vying for just their second wins, whilst Lopez will play one of the tournament leaders, Richard Gasquet. Earlier on Saturday, Benoit Paire beat Benchetrit in sudden death and the rest of the day's action is as follows (all times BST):
17:30 Popyrin v Gasquet
— Break —
20:00 Goffin v Moutet
21:15 Tsitsipas v Berrettini