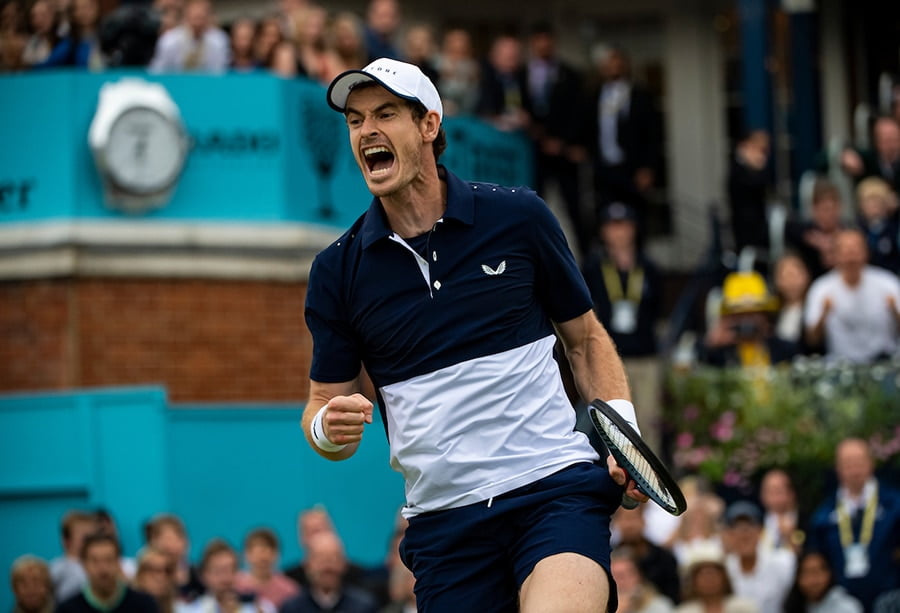 'British tennis may never find another Andy Murray,' warns brother Jamie
Andy Murray may be the last British tennis star for a very long time unless the LTA make more effort to attract new youngsters, brother Jamie has warned.
Jamie, who is a former doubles world number one and four-time Grand Slam winner, has watched as British tennis has struggled for appeal whilst Andy Murray has been out with a hip injury.
That injury looked like it had ended Murray's career, but he is back now and working towards a return in the singles, although his future remains clouded in mystery.
And that future is worrying older brother Jamie, who has urged the LTA to do more to find their "next champion".
"Andy won't play for ever," Jamie told the Guardian. "Then what's behind him?
"There isn't much and you'll lose more interest in the game if you don't have a star at the top. You need someone competing with Federer, Nadal and Djokovic."
Murray is especially concerned about the rising costs of playing tennis compared to other sports, and has backed initiatives to try to help alleviate those obstacles.
"Unfortunately it is still an expensive sport to get involved in. You have to pay for courts, rackets and balls. I know the LTA wants to open up the game to the masses."
"I've played tennis since I was four. My mum forced me" ?@Andy_Murray, as you've never seen him before, coming soon… ? pic.twitter.com/aKCjHwltIL

— Amazon Prime Video Sport (@primevideosport) June 26, 2019
Murray has also credited his mother Judy Murray for the work she has done in igniting passions for tennis, especially in Scotland.
"In Scotland it's taken it to rural areas, all over the country and into inner cities. She has initiatives to get young girls involved in tennis.
"It's important we capitalise on the interest Andy has generated. It's a golden opportunity. We won't get a chance like this again.
"Tennis Scotland also needs to do more. Andy transcends tennis in this country. You won't get another Andy for God knows how long.
"We want a kid in the east end of Glasgow who's watching us play on television and wants to try tennis to have the opportunity.
"You never know where your next champion might be. The more kids that have a chance to pick up a racket the better. If you don't get the opportunity you have no chance."
Jamie Murray may end up facing Andy Murray at Wimbledon this year, with both players competing in the men's doubles.
They have only played against each other professionally once before, with Jamie taking the spoils in Montreal in 2015.
The 164 page tennishead Wimbledon magazine is now available to order online with reduced postage costs here