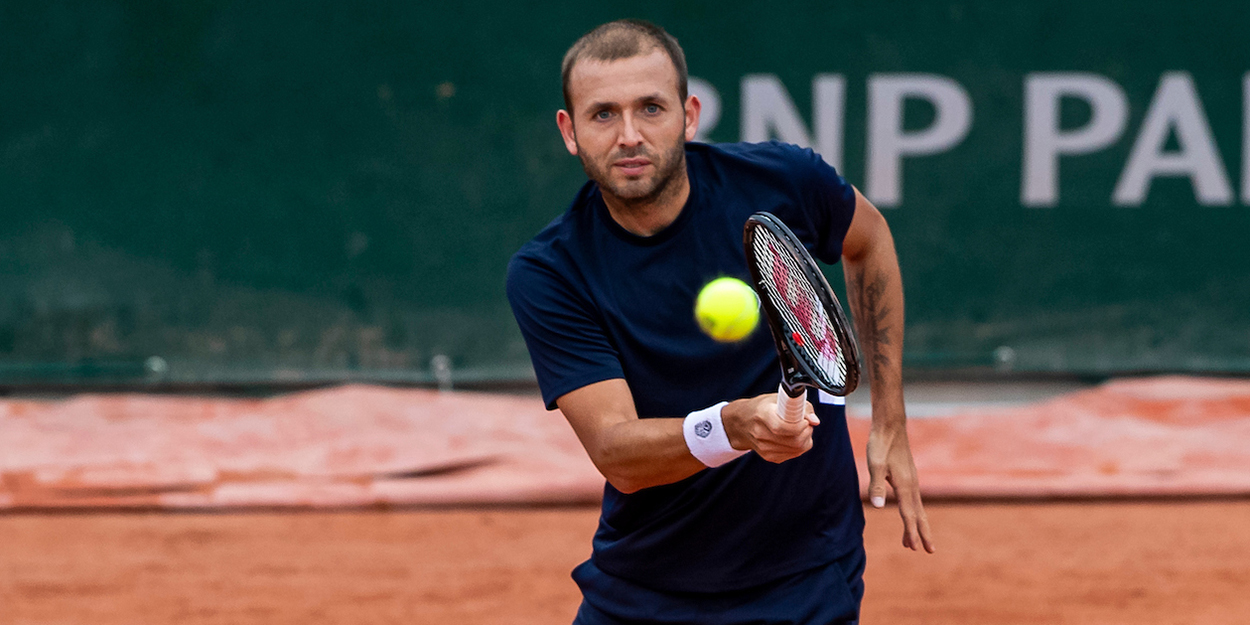 British star unhappy with new Roland Garros balls, saying 'you wouldn't even give them to a dog to chew'
British number one Dan Evans has had his say over the controversial new Roland Garros balls, saying they are so bad he 'wouldn't give to a dog to chew.'
Evans lost his opening match for former US Open finalist Kai Nishikori on Sunday in difficult conditions in Paris.
However, it was the new Wilson ball that seemed to attract his ire more than anything, as he joined the likes of Rafael Nadal and Dominic Thiem in criticism.
"Some of those balls we were using, you wouldn't give to a dog to chew, so it is what it is," Evans said.
"It's brutal. It's so cold. I think the balls are the biggest thing.
"Maybe they got it a little wrong with the balls.
"It's tough to get that ball to go anywhere and in September, October, that ball is a bit too heavy, I think."
The Roland Garros balls have been provided by Babolat in recent times, with commercial reasons understood to be behind the change for the 2020 tournament.