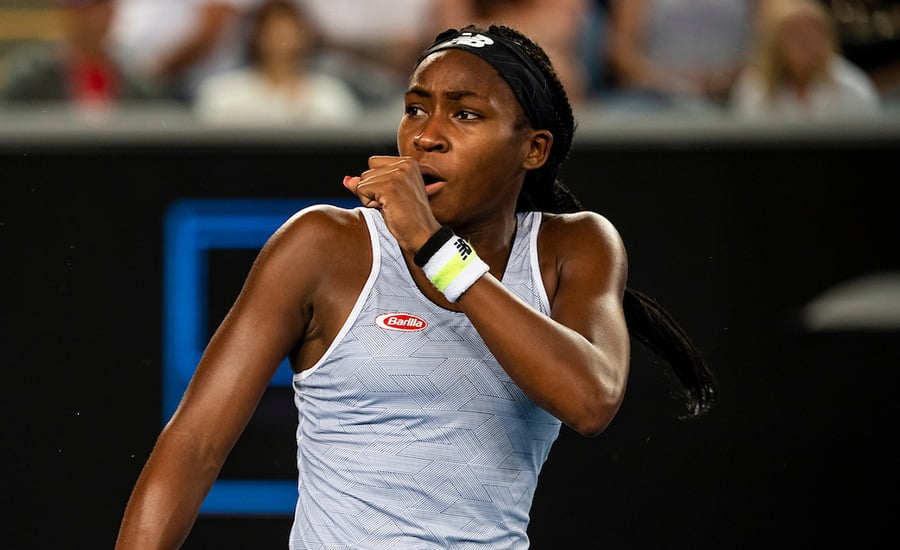 Boris Becker refusing to buy into Coco Gauff hype, calling her 'a 15-year-old who has won a few matches'
Boris Becker has hailed Coco Gauff as an 'exceptional talent,' but has warned she is in danger of serious burnout unless her career is managed well.
The 15-year-old has made serious waves on the WTA Tour since bursting onto the scene with a first round win over Venus Williams at Wimbledon last year.
She has backed that up with impressive performances at the US Open, and the Australian Open, where she has earned a third-round clash with defending champion Naomi Osaka.
Eurosport tennis expert Becker, though, has urged caution when it comes to putting too much pressure on Gauff too soon.
"I think it's very remarkable how mature she is, but tennis doesn't sleep," he said.
"Naomi Osaka is great. [Bianca] Andreescu is great. I think Coco Gauff, tennis-wise, isn't as good as these players yet.
"We should be careful of over-talking and over-hyping a 15-year-old American who has won a few matches.
"I think she is an exceptional talent. She will be there in the future.
"But we have got to give her the time to mature and develop in a natural way, otherwise by 22 she is burned out.
"There are many examples of young, successful female players that have pushed themselves too hard at an early age and then fizzled out at the end."
Watch the Australian Open live on Eurosport and Eurosport Player
Keep up to date with all the action at our tennis news section. Win amazing tennis prizes by entering our competitions. Learn more about your favourite players including Roger Federer, Rafa Nadal and Novak Djokovic. Check out the latest kit in our tennis gear reviews. Receive regular updates with our legendary newsletter or read in depth features with stunning photography in tennishead magazine. Can't visit the tournaments you love? Check out our guide on how to watch tennis on TV. Don't miss a thing with our Live Scores service. Follow tennishead on social media at Facebook, Twitter, Instagram & YouTube