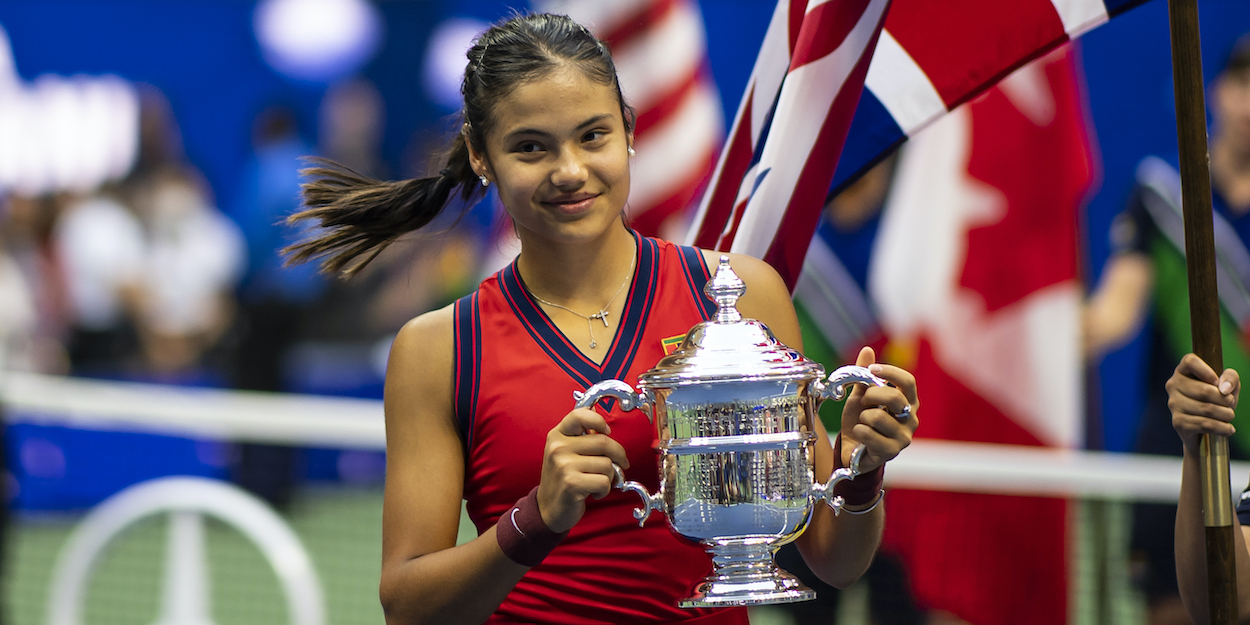 Boris Becker praises 'Dame Emma Raducanu' and says younger generation have taken over
Boris Becker believes the 'younger generation has taken over' after 18-year-old Emma Raducanu stormed to victory at the US Open.
The British star overcame fellow teenage Leylah Fernandez in the youngest US Open final since 1999, when 17-year-old Serena Williams defeated 18-year-old Martina Hingis.
Raducanu, who became the first qualifier in the Open Era to reach a Grand Slam final, also became the first British woman to win the US Open singles title for 53 years.
Following her US Open triumph, Boris Becker believes Raducanu has already become a superstar on the world stage.
"What a supreme feeling: she got a personal letter from Queen Elizabeth. If that's not a tribute, I don't know what else there is to come," Becker told Eurosport.
"Everyone here has noticed: we have a new superstar. But now it starts, now the dance starts.
"You have to follow up the performance, and the benchmark is impossibly high. She's not going to win every match for the rest of her life.
"It's an open secret: she will become 'Dame Emma Raducanu' – imagine that; it doesn't get any better than that. Then there will be a Sir Andy Murray and a Dame Emma Raducanu – wow!"
Discussing the magnitude of her victory, Becker believes the younger generation have now taken over from the likes of 23-time Grand Slam champion Serena Williams.
"I think the generational change has happened. The younger generation has taken over now. We just talked about Serena Williams, for a very long time, because it was just her," said Becker.
"Only [Leylah] Fernandez and Raducanu deserve to be the centre of attention now, and that will continue for the next few weeks. The young guns bring everything the tennis fan wants.
"For me, they are playing a different type of tennis: it's a new, attacking form of tennis. The others can hardly keep up with that, because those two are getting better, and they're going to fine-tune that.
"This, 'I go into the rally and wait until the other one misses the ball' – I think that's over!"