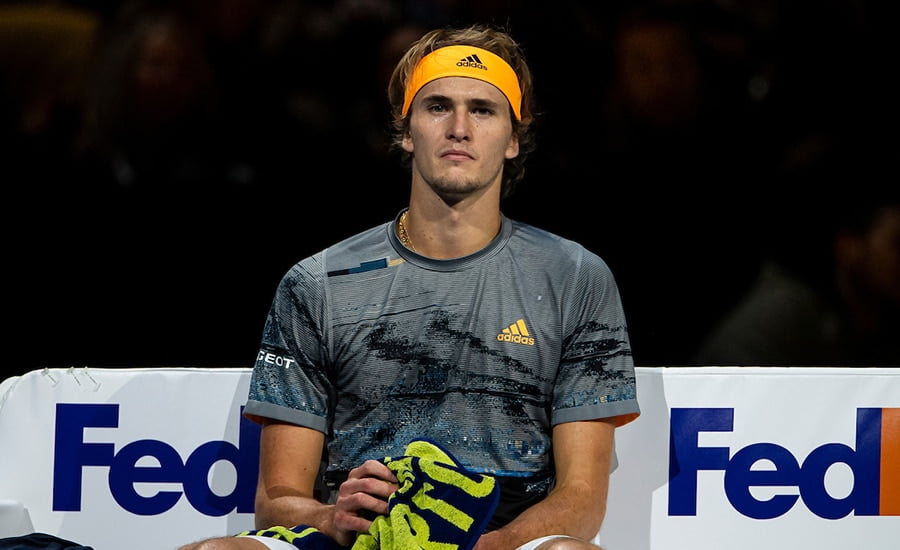 Boris Becker hails Grand Slam-ready Alexander Zverev, saying: 'He has made big steps as a tennis player'
Boris Becker has hailed fellow-German Alexander Zverev after he defeated Stan Wawrinka in four sets at the Australian Open to reach his first-ever Grand Slam semi-final.
Zverev came into the tournament after a dreadful ATP Cup, where he lost all three of his singles matches.
However, he has been dominant in the competition so far, already his best ever Grand Slam performance, and has pledged to donate his entire winnings to the bushfire relief efforts should he win the title this weekend.
And, speaking on Eurosport Germany's Matchball Becker, his compatriot was full of praise.
"He has made big steps as a tennis player and he is growing up in front of the public," said Becker.
"Sascha thanked his father that he is the best coach he ever had. That is true.
"He has humour which is not all that common for Germans! This is why he has won many fans in Melbourne. Also his gesture to donate money is simply great."
Zverev started badly against Wawrinka, finding himself 0-5 down before he could barely blink.
However, Becker believes his positive response to that was just another sign of his growing maturity.
"It was important that he was not frustrated after the first five games in the first set. He accepted the challenge and was mentally ready.
"And he became more confident, he did not lose much energy which is positive because he will need it for the next match."
Watch the Australian Open live on Eurosport and Eurosport Player
Keep up to date with all the action at our tennis news section. Win amazing tennis prizes by entering our competitions. Learn more about your favourite players including Roger Federer, Rafa Nadal and Novak Djokovic. Check out the latest kit in our tennis gear reviews. Receive regular updates with our legendary newsletter or read in depth features with stunning photography in tennishead magazine. Can't visit the tournaments you love? Check out our guide on how to watch tennis on TV. Don't miss a thing with our Live Scores service. Follow tennishead on social media at Facebook, Twitter, Instagram & YouTube