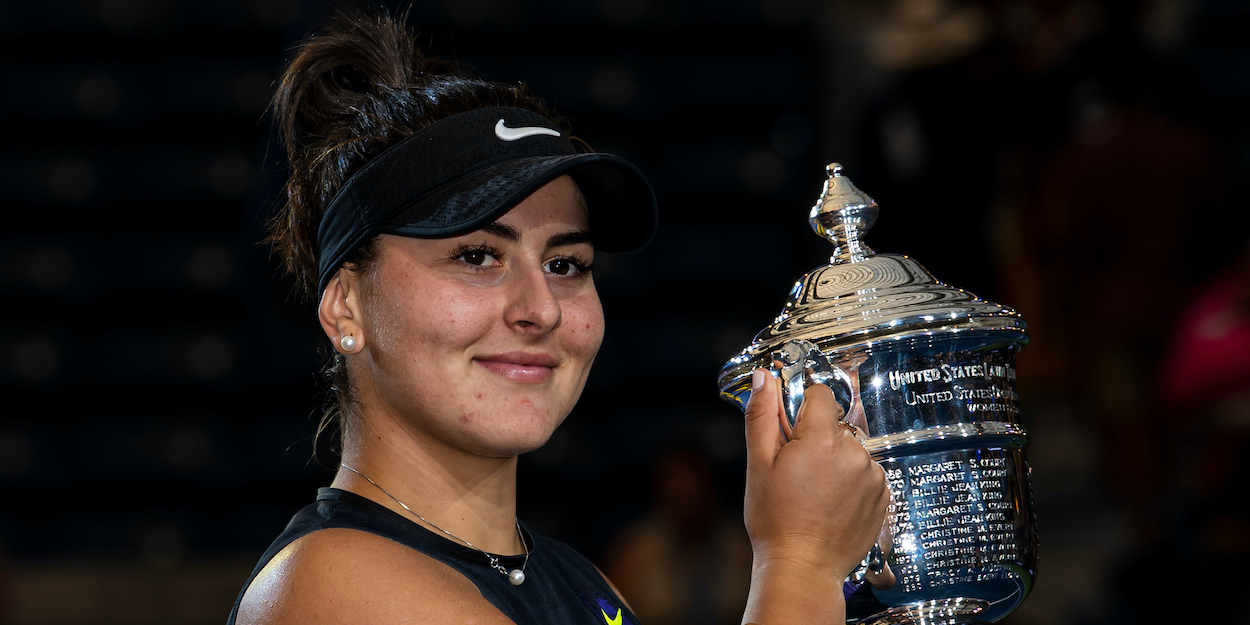 'BOOM, I get injured!' Andreescu opens up on struggles after US Open triumph
2019 US Open champion Bianca Andreescu spoke on the difficulties she faced following that famous run, and looking ahead in 2021.
The Canadian world No. 7 has only made two main draw appearances at Grand Slams since, winning one of three matches played.
"I don't know where to start," the 21-year-old described in a press conference at Eastbourne. "After playing so well in 2019…BOOM, I get injured. I'm off for six months.
"[Then] I'm ready to play Indian Wells, first tournament back, and then literally that tournament is when everything started. I was there for three days then everyone said it's cancelled and I had to go back."
Indian Wells 2020 was set to take place from 11-22 March before being cancelled just days before going ahead amid COVID concerns.
Andreescu would have been the defending champion, and still will be when the event returns later this year.
"And then other things happened during that time, some health issues with my family and this and that, so it was super hard for me to deal with," Andreescu continued.
"But like I said before, I really tried to persevere through those moments.
"But then something else happened, which was the quarantine in Australia, and then the quarantine in Madrid, me catching COVID.
"So it's just like these things back and forth. To me, I try to have the mindset of everything happens for a reason…and I want to try to take every moment as a positive in a way."
Bianca Andreescu is set to make her first appearance in the Wimbledon main draw since 2017, as a top seed no less, when the tournament gets underway on 28th June.