Better and better: Rafa Nadal and Novak Djokovic show no signs of slowing down
Novak Djokovic claimed his ninth Australian Open victory, four months after Rafael Nadal claimed his 13th Roland Garros title, underlined a harsh truth for the chasing pack: the world's top two players are dominating the sport's greatest prizes like never before
For all his rivals, Novak Djokovic's words must have been chilling to hear. "I don't feel like I'm old or tired or anything like that," the Serb said after beating Daniil Medvedev to win his 18th Grand Slam title at last month's Australian Open, a triumph that guaranteed he would break Roger Federer's all-time record of 310 weeks on top of the world rankings. "But I know that, biologically and realistically, things are different than they were 10 years ago for me. I have to be smarter with my schedule and peak at the right time. The Slams are the tournaments where I want to be able to perform my best. Now, after achieving the record number of weeks at No 1, it's going to be a relief for me, because I'm going to focus all my attention on the Slams."
It makes you wonder whether Djokovic might have achieved even more Grand Slam success had he not spent so much time mopping up many of the other great prizes in tennis. Since January 2011 he has accumulated 47 titles on the ATP tour but still found time to win 17 of the 40 Grand Slam tournaments that have been contested in that period. Djokovic's success rate has actually accelerated in recent times as he has won six of the last 10 Grand Slam tournaments.
Far from slowing down, 33-year-old Djokovic and his great rival, 34-year-old Rafael Nadal, have become more dominant than ever. Both men have won six Grand Slam singles titles since turning 30, which is more than any other thirty-somethings in history have achieved. Between them, the Serb and the Spaniard have won 10 of the last 11 Grand Slam tournaments.
---
"I have to be smarter with my schedule and peak at the right time. The Slams are the tournaments where I want to be able to perform my best." Novak Djokovic
---
With 39-year-old Roger Federer returning to the fray after more than a year out of the game following knee surgery, the sport's younger players must be wondering when – if ever – they will finally get their chance to break the extraordinary grip that the Big Three have maintained on the sport's major trophies. Federer (20 Grand Slam titles), Nadal (20) and Djokovic (18) have between them won 58 of the last 70 Grand Slam tournaments. Their continuing battles to end their careers as the man with the most Grand Slam singles titles in history – and perhaps finish once and for all the Greatest Of All Time debate – appear to be inspiring them to ever greater heights.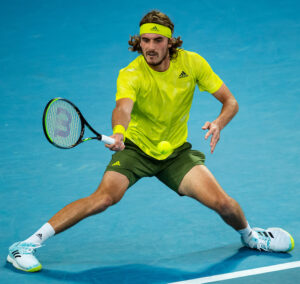 Dominic Thiem, aged 27, finally broke into the circle of Grand Slam champions at last year's US Open (when Federer and Nadal were absent and Djokovic hit the self-destruct button by getting defaulted for carelessly hitting a line judge with a ball), but the best of the much lauded Next Gen group of players – Medvedev, Stefanos Tsitsipas and Alexander Zverev – are still waiting to make their breakthroughs.
The clock is ticking. Medvedev, who has lost in both his appearances in Grand Slam finals, turned 25 in February, while Zverev will be 24 in April and Tsitsipas 23 in August. At the age of 25 Nadal had already won 10 Grand Slam titles, Federer had won nine and Djokovic five. Looking further back in history, both Mats Wilander and John McEnroe failed to add to their tallies of seven Grand Slam singles titles apiece after their 25th birthdays.
Andy Murray, the only player other than the Big Three to have topped the world rankings in the last 17 years, thinks the Next Gen players still have some way to go before they can match the likes of Djokovic and Nadal on the biggest stages. "Those guys have been at the top of the game, they've been dealing with immense pressure their whole careers and they know how to deal with it and perform at their best level when it matters," Murray said. "It's different standing to return or to serve in a Grand Slam final than in a quarter-final or a semi-final.
"When you're coming up against someone who's won 17 of them, or 19 or 20 of them, which these guys are doing now, it's pretty intimidating. The younger guys, for me, they've not shown that they're particularly close. Thiem obviously did what he had to do to win the US Open, but if Novak hadn't hit a ball in the line judge's throat, I think it would have been the same outcome."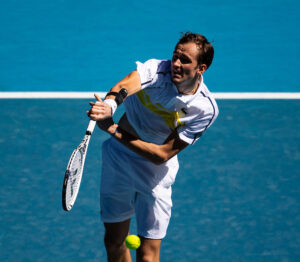 Medvedev, who had won 20 matches in a row (including 12 against top 10 opponents) before he lost 7-5 6-2 6-2 to Djokovic in last month's Australian Open final, is the player Murray thinks may have the best prospects among the Next Gen players. "I really like Medvedev's game, I like watching him play, I think he is smart," Murray said. "The run he just went on before he played Novak would suggest that he would be the guy that is going to be winning majors. How many and if he wins more than some of the guys that are younger, I don't know."
Goran Ivanisevic, who is sharing the duties as Djokovic's travelling coach with Marian Vajda, thinks the rivalries between the Big Three have been an important factor in their enduring success.
"They help each other to become better players and they push each other," Ivanisevic said. "They're the best because they're not scared to put something new in their game, to learn something new, to try something new in practice. The young guys think they know everything, but they don't know anything. That's why they're going to have to learn from these three because all three, they always have something new, they bring in new people. You see the results. Those three guys, every time when they step on the courts, they're amazing. They are still going to be the best because the young guys need to learn."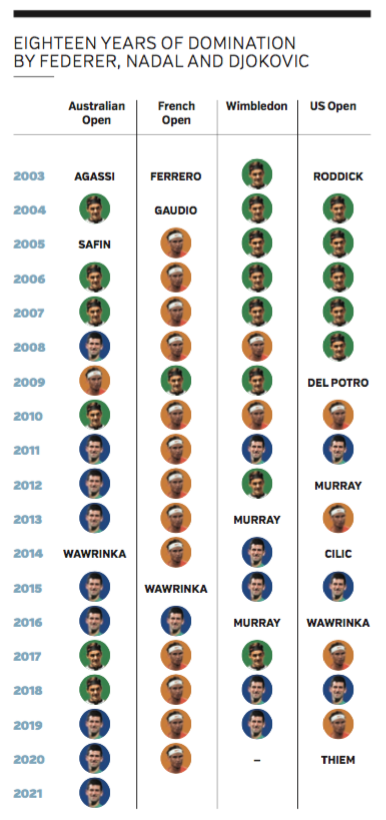 Djokovic, whose nine Australian Open titles is bettered at a single men's Grand Slam tournament only by Nadal's 13 French Opens, thinks that experience has been a crucial factor in the Big Three's continuing success. "Roger, Rafa and myself have always managed to play our best tennis at the Slams," he said. "We have the experience of knowing what to do, how we can win matches in best-of-five on different surfaces. I think that's made it more challenging for the up-and-coming guys in the next generation."
The Serb nevertheless welcomes the challenges posed by younger players. "Even though I have been fortunate to win many majors and play in many major finals in my life, I do enjoy the success every single time even more," he said. "I know that the longer the time passes, the more difficult it's going to become for me to get my hands on the major trophy because you have new young players coming up that are as hungry as you, maybe even hungrier, and they're coming up and they're challenging me and Roger and Rafa."
Breaking records continues to motivate the world No 1. Looking ahead to how he will plan the rest of his career, he admitted: "Most of my attention and my energy from this day forward, until I retire from tennis, is going to be directed at the majors, trying to win more major trophies."
Nadal also acknowledges that he "would love to finish my career as the player with the most Grand Slams", but the Spaniard insists that he will continue to do things his own way and will not be forever looking over his shoulder at what his greatest rivals are doing. "I'm not going to be thinking all the time about Novak winning this one or Roger winning the other one," Nadal said after taking his tally of Grand Slam titles to 20 at last year's French Open. "You can't always be unhappy because your neighbour has a bigger house than you or a bigger boat or a better phone. You have to live your personal life."
Djokovic, nevertheless, insists that a number of younger players are breathing down the necks of the Big Three. "Dominic contested several Grand Slam finals before he actually got a trophy," he said. "How long is it going to take for maybe Zverev or Tsitsipas or Medvedev to do the same? I don't know, but they seem awfully close. Tsitsipas, Zverev and Medvedev have all won the World Tour Finals and Masters 1000 events and have a high ranking. They have all contested semis and finals of Slams, so it's just a matter of time."
Medvedev, however, understands the reality of the situation. "Talking about the top three, I always say they're just better than other tennis players," the Russian said. "I'm not shy to say this. It's just the truth."