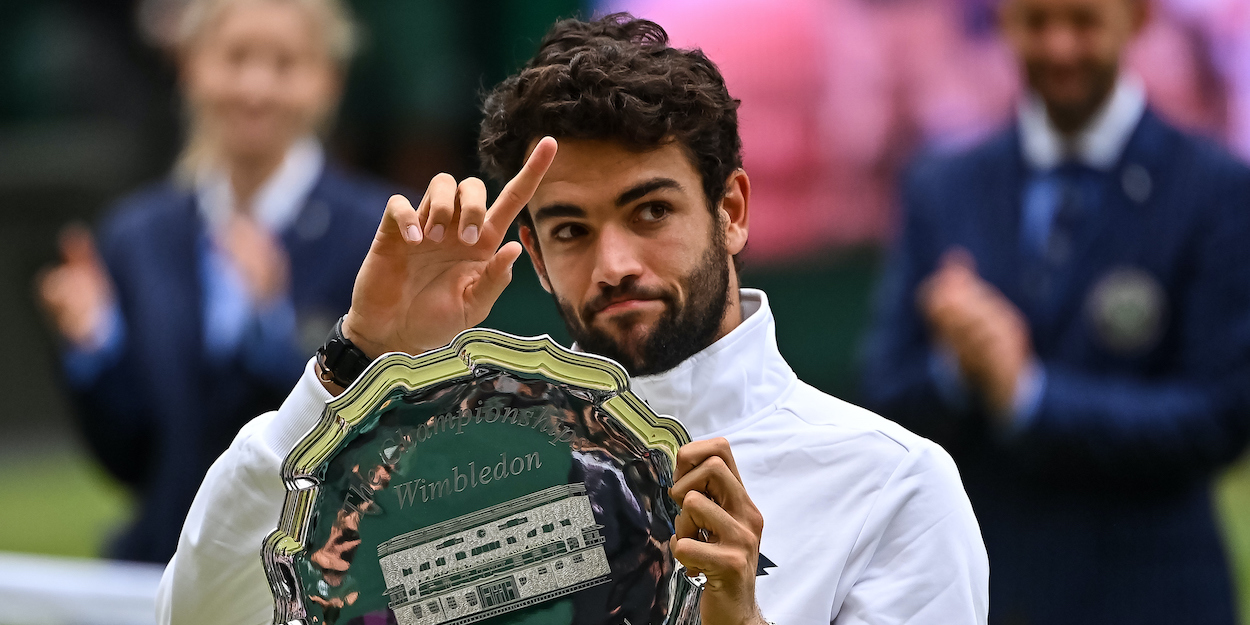 Berrettini 'like Roddick but even better' believes Wimbledon great
A former Wimbledon champion compared Matteo Berrettini to the former world No. 1 and US Open champion with regards to how he can challenge for Slams in years to come. 
The Italian powerhouse burst into the collective tennis consciousness back in 2019 by reaching the fourth round at Wimbledon before the semi-finals of the US Open.
Now, after reaching a maiden Masters 1000 and Grand Slam final at Madrid and Wimbledon respectively, Berrettini sits at a joint career-high ranking of No. 8 in the world.
And Pat Cash, two-time Australian Open finalist and 1987 Wimbledon champion, sees plenty more potential in the Italian.
"Clearly he's got a fantastic grass court game," the Australian said in a recent interview. "He's had success on the grass. A few years ago he won the Stuttgart grass court tournament.
"A had reservations on his ability to play on grass without a very solid backhand, but his improvement over the last couple of years has been phenomenal."
Berrettini also won Queen's in the lead up to Wimbledon, compiling a grass court win streak of 11 matches before losing to Novak Djokovic in the final.
"We've seen Andy Roddick do the same thing with [a] big serve, big forehand. But, Berrettini I think is even another level.
"Probably as good a serve as Roddick, but the forehand's even bigger. With that sort of game, and the ability to come to the net, volley, he moves really well."
Andy Roddick won the 2003 US Open and reached three Wimbledon finals in 2004, 2005 and 2009, each time falling to Roger Federer.
"Yeah, he's definitely gonna be challenging for Grand Slams over the next few years."