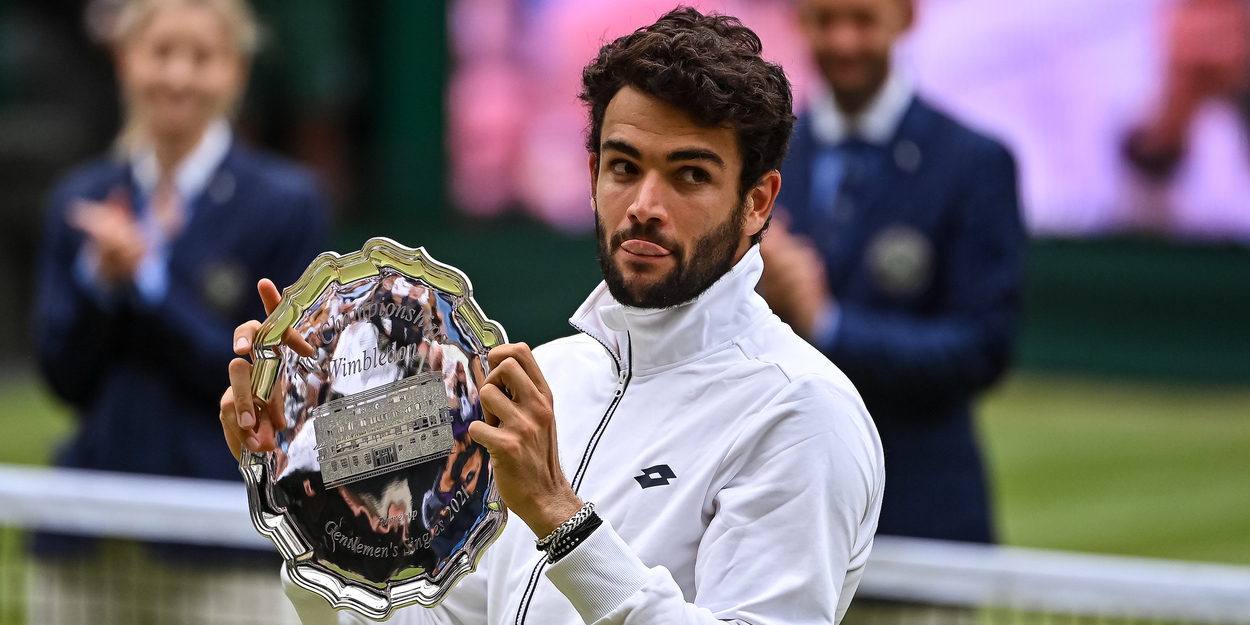 'I know I can win Wimbledon', asserts Matteo Berrettini
Matteo Berrettini reflected that Novak Djokovic caused him to play below his best level in his 2021 Wimbledon final defeat to the great Serbian.
The Italian – who was contesting his first major final – is confident that he is capable of claiming the title at the All England Club in the future.
The world No. 8 was downed 6-7 (4-7), 6-4, 6-4, 6-3 by the now 20-time Grand Slam champion – who secured his sixth Wimbledon crown.
Berrettini had a superb grass court season – having won the ATP 500 tournament at Queen's Club prior to The Championships.
"It's been like a month on grass – really, really great. I won Queen's, I didn't expect to win there," Berrettini said in his post-match press conference.
"I reached the finals here, which is something that, like I said after I won the semis, I didn't even dream about this because it was even too much.
"So obviously now I am disappointed, I am p***ed because I lost, because I think I didn't play my best match. But I have to say it's thanks to Novak [that this happened].
"In a way that he brought me, he made me play in this way, and that's his strength. Probably that's why he's one of the best that ever did it.
"So congrats to him, and obviously for me it's been an unbelievable two weeks. But I know that I can do it, I know that I can win this title.
"I'm not sure if I'm gonna do it, but I know I can do it. So that's what I'm gonna do in the next weeks, in the next months and years. I'm gonna try to lift the trophy."