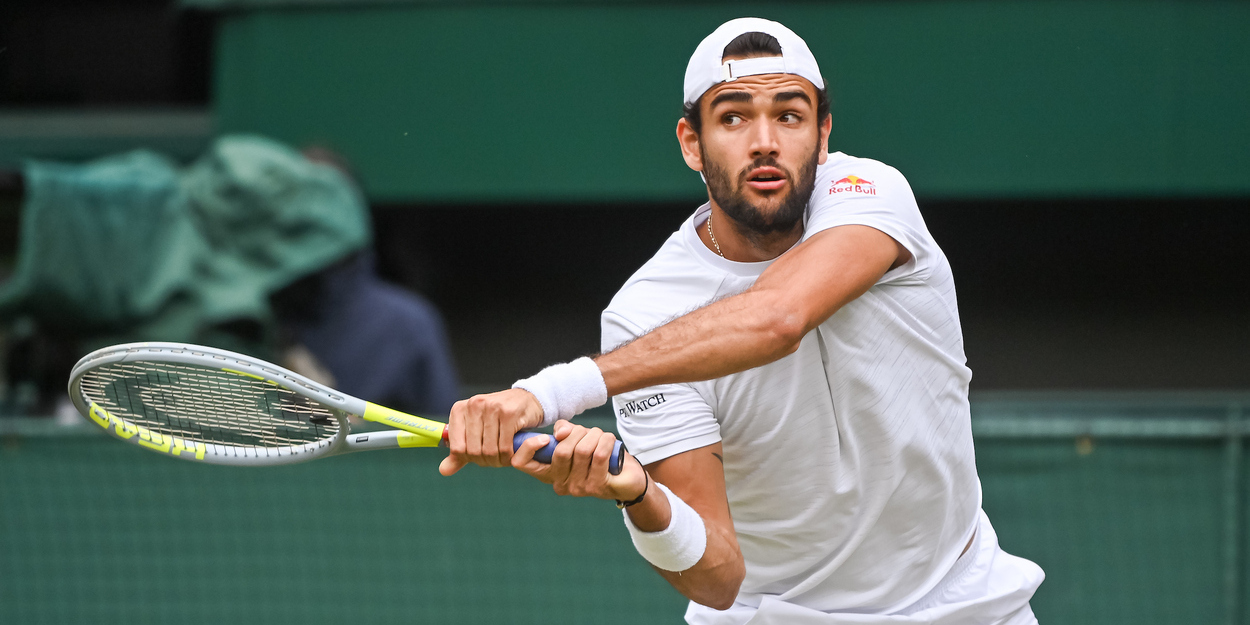 'Berrettini hides his weaknesses like Federer', assesses Mats Wilander
Mats Wilander has analysed the game of Matteo Berrettini – and believes the world No. 9 "knows how to hide his weaknesses" like Roger Federer.
The former world No. 1 and seven-time major winner thinks the Italian uses his slice well to cover the limitations of his topspin backhand.
Berrettini will face world No. 1 Novak Djokovic in the Wimbledon final on Sunday. It will be the 25-year-old's first major final, while it will be the great Serbian's 30th.
"Maybe the backhand will limit his chances a bit on clay, but on grass – Matteo knows how to hide his weaknesses and this is fundamental. Great players know how to hide their weaknesses," Wilander said in an interview.
"Roger Federer is the perfect example of this. For Federer the weak point [is] the backhand. He has the forehand, he has the serve. With the backhand Roger could defend himself, stay alive with the slice, but then he almost always stayed behind.
"Matteo, on the other hand, can play slice and then come forward. He has twice the stature of Roger at the net, it is very difficult to pass him. It's a bit like [Ash] Barty, same thing.
"They both understand – 'okay, I don't need to play the two-handed backhand too often. I can play the backhand slice to wait for another ball to hit the [inside-out forehand]'.
"Each player had a weakness that couldn't improve that much. There are no players who have all the shots. [Pete] Sampras couldn't always hit the backhand, [Stefan] Edberg the forehand, [Boris] Becker the backhand.
"[Ivan] Lendl didn't get into the net except when he came here on the grass. I never hit the forehand hard because I didn't have the forehand".