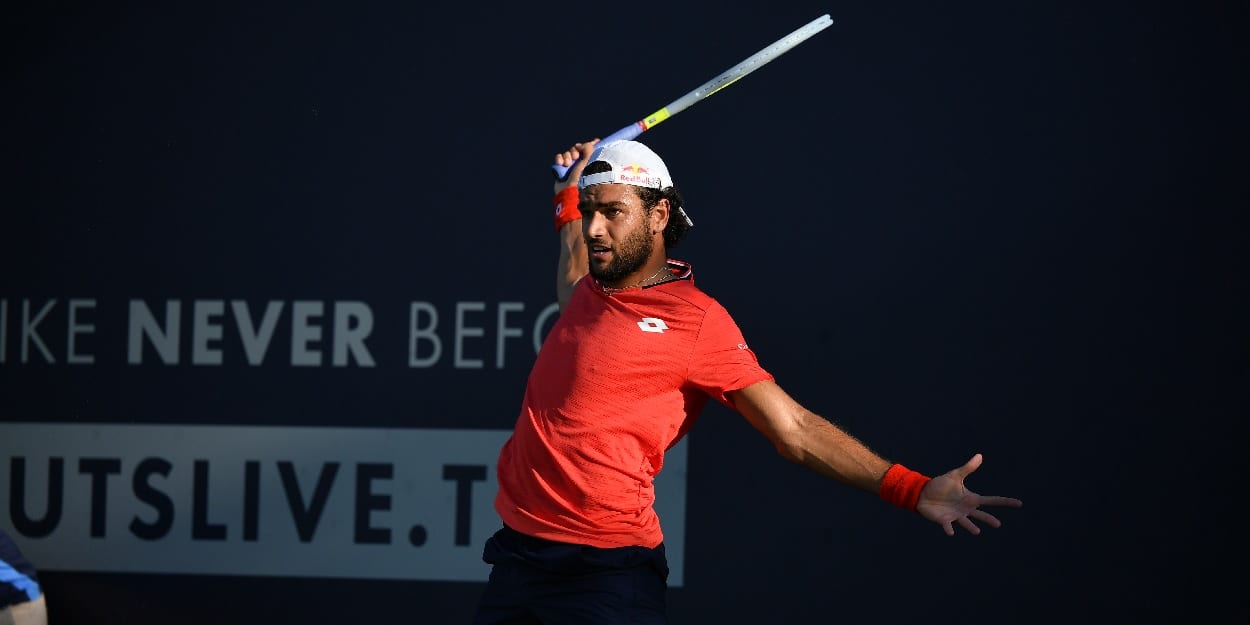 Berrettini demolishes Popyrin; Tsitsipas wins yet again from 2-0 down
On Day 8 of Ultimate Tennis Showdown, Alexei Popyrin faced off against Matteo Berrettini in the last match of the afternoon. Popyrin came in needing a win after a mixed bag of results in the tournament so far, whilst Berrettini was looking to bag his place in the knockout stages after suffering a crushing loss from 2-0 up last night against the league leader, Stefanos Tsitsipas. Undeterred by that, Berrettini came out firing and used his heavy hitting to pick up a 4-0 win against his young opponent.
There was little to choose between the two for much of the first quarter but Berrettini found himself 13-9 up with little time left on the clock. Popyrin, however, fought back to 13-12 and was serving to equalise but he hit a forehand long and Berrettini was 1-0 up. The second quarter again began close and again saw Berrettini take a late lead. This time, however, there was no attempt at a comeback from the Australian and Berrettini won the quarter 17-9 for a 2-0 lead.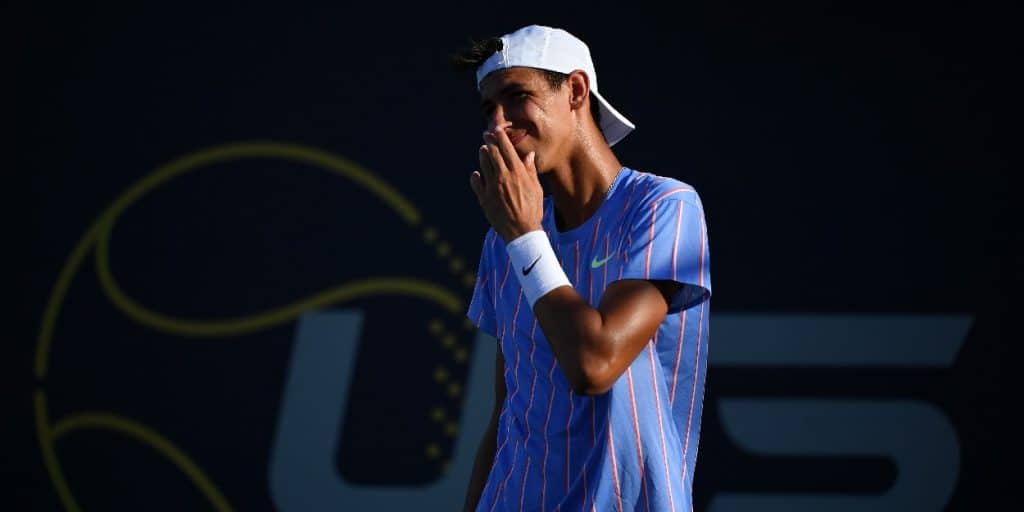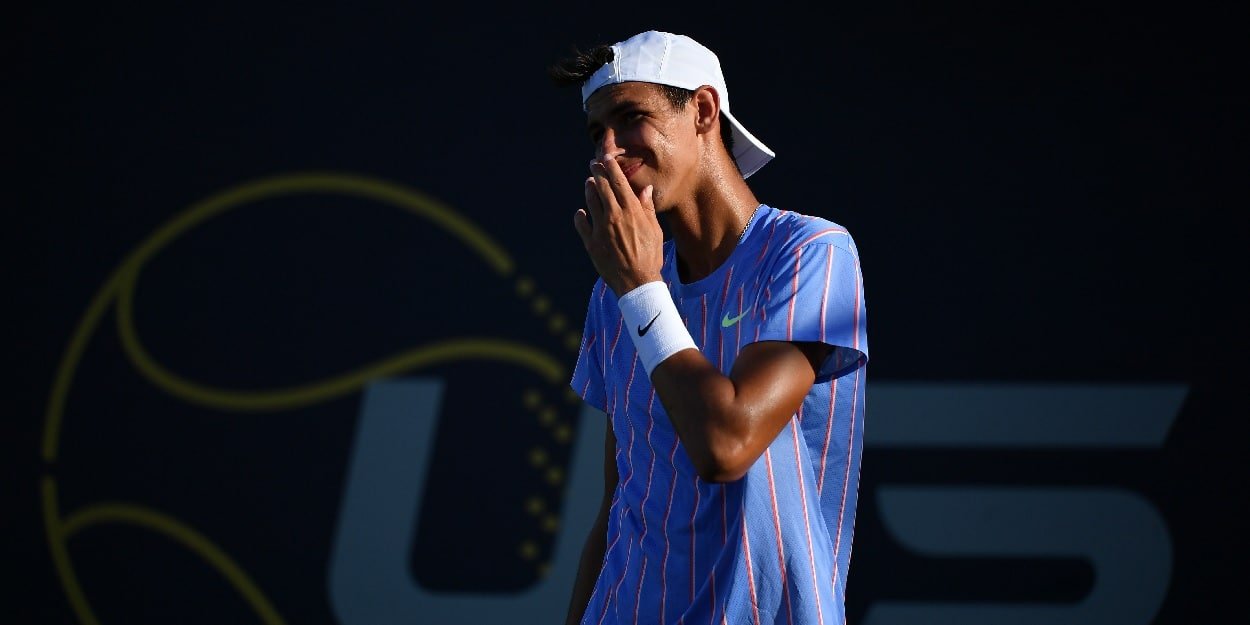 Berrettini took charge early in the third, largely thanks to multiple double faults from his opponent. The Italian world no. 8 was 10-2 up before the halfway mark and after Popyrin failed to convert when using his 'x3 Winner' card, the quarter appeared to be all but over and Berrettini closed the quarter out 19-10. With little left to play for, Popyrin loosened up in the fourth and took an 8-4 lead. This did not last too long, however, as Berrettini fought back to 10-10 and then moved two points ahead with a minute left to play and Popyrin to serve with his 'x3 Winner' card in play. The winner did not come and Berrettini won the quarter 14-10, clinching a 4-0 win. In doing so he made himself a heavy favourite to join Tsitsipas in the knockouts.
In the preceding match, the Greek world no. 6, in a rare afternoon session appearance, took on Corentin Moutet in further round-robin action. Tsitsipas had already confirmed his place in the semi-finals last night with a comeback win over Matteo Berrettini, but Moutet needed to win this match to keep alive his hopes of reaching the knockout stages.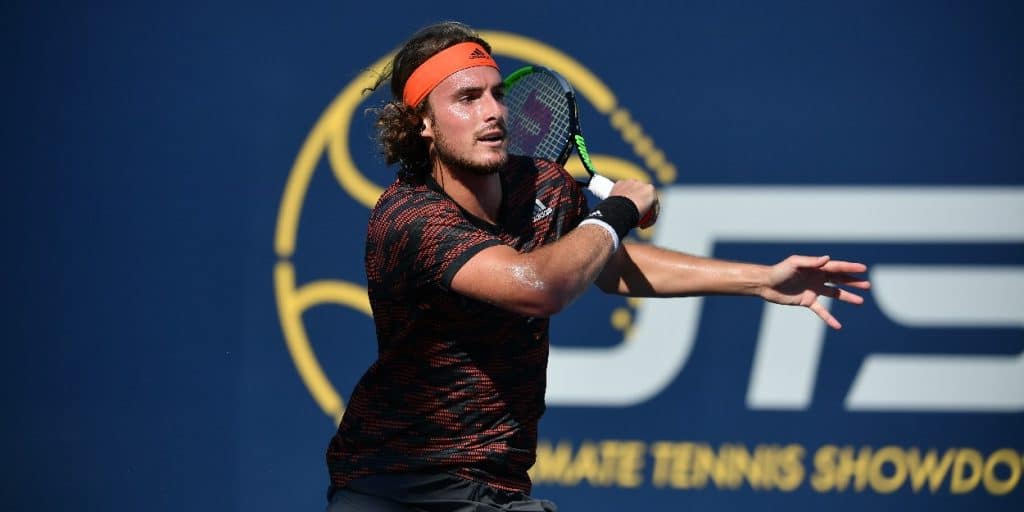 As was the case against Berrettini, Tsitsipas lost the opening two quarters but then played much better to take the third 15-11. Tsitsipas, at first, appeared to be taking this momentum into the fourth, but with four minutes to play the scores were tied at 5-5. From here though, errors crept into Moutet's game and tempers began to flare as Tsitsipas took the lead. Down 10-5, Moutet angrily let Tsitsipas' team know that he was unhappy with them talking during his serve and from there the quarter spiralled out of control and the Greek took the match to sudden death with a 19-5 win.
Tsitsipas began with an ace and then on the next point Moutet was the victim of an overrule from the umpire, further angering him. The Frenchman won the replayed point, but it was still "The Greek God" who came out on top, winning the next two points. This was Tsitsipas' fourth sudden death win, and his third match win from two quarters down.
Earlier in the day, Elliot Benchetrit beat Dustin Brown 3-1 to keep his semi-final hopes alive. The night session will see Lopez play Gasquet (20:00 BST) which could see the Frenchman book his place in the semis, and Paire will compete against Goffin (21:15) in the last match of the weekend.