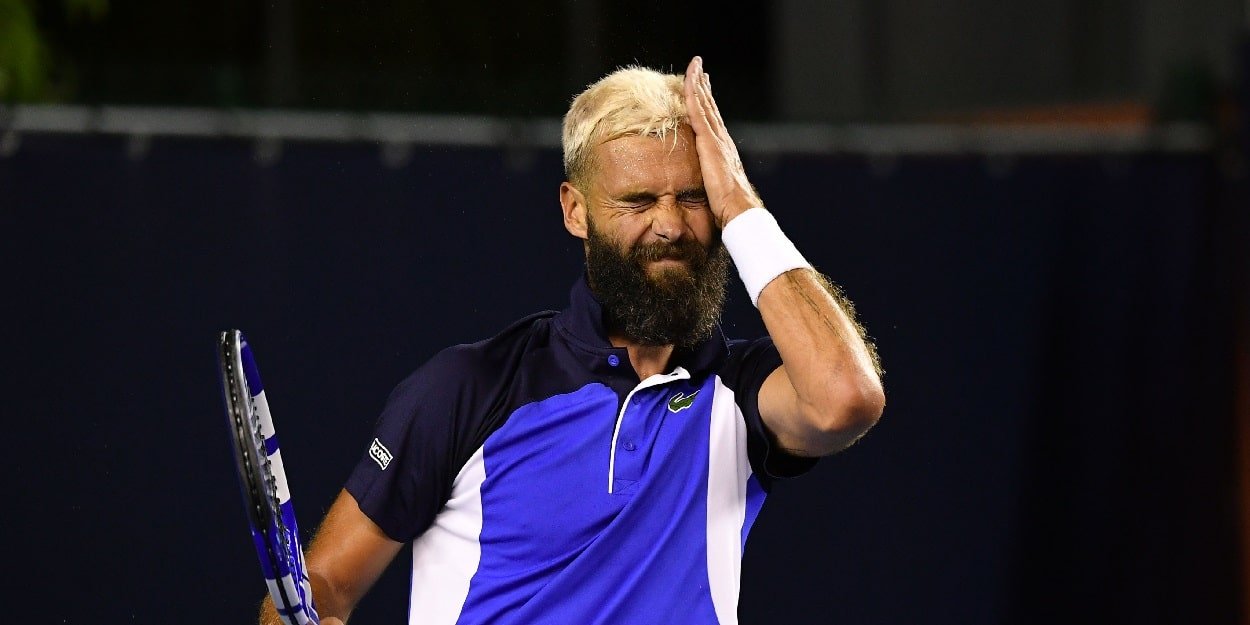 Benoit Paire excluded from Tokyo Olympics for 'deeply inappropriate behaviour'
Benoit Paire has been excluded from selection for the Olympic Games in Tokyo by the French Tennis Federation for 'repetition of deeply inappropriate behaviour'.
In a statement, the FFT revealed they spoke to Paire in March after finding his 'unsportsmanlike' conduct in a match against Francisco Cerundolo in Buenos Aires, as well as previous incidents, to be in breach of their Code of Ethics.
Paire apologised for the behaviour and expressed his desire to improve in a letter, but the FFT followed up on the issue after the Frenchman's "deeply unethical" words following his defeat to Jordan Thompson at the Monte Carlo Masters this month.
"Responsibility, for our sport and for France, on a proposal from the DTN and in consultation with Sébastien Grosjean, the Comex has decided to exclude Benoît Paire from the future list of players who will represent the FFT and France this summer at Tokyo," said Gilles Moretton, president of the FFT.
"His behavior, which has been deeply inappropriate since the start of the year, seriously undermines the values ​​of sport, such as tennis, and is totally incompatible with the Olympic spirit.
"I repeat, it is the duty of each player and each high-level player to respect the values ​​of our sport and it is up to them to be exemplary on the court as well as off, especially vis-à-vis the young people of our country."