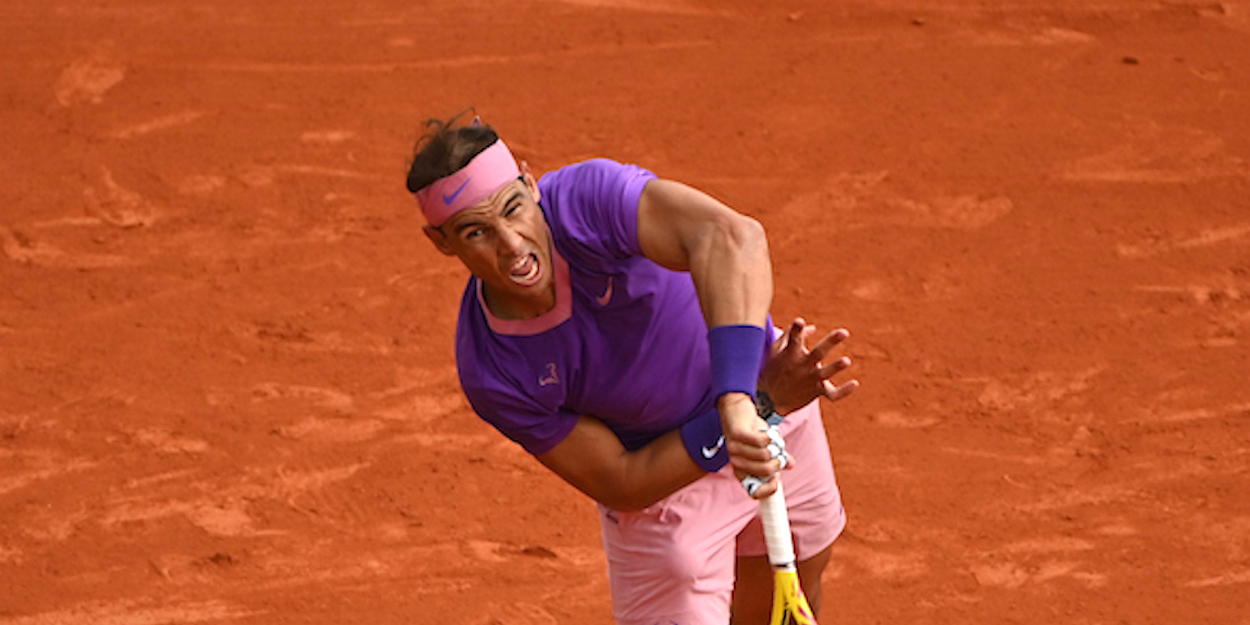 Barcelona Open 2021 Tournament Preview
The Barcelona Open will be held for the first time since 2019, and with the defending champion Dominic Thiem not competing, what can you expect from this year's event?
After an unexpected exit in Monte Carlo, 11-time Barcelona Open champion Rafael Nadal will look to return to title-winning ways in the Catalan capital.
Here, Tennishead looks ahead to the ATP 500 event. When is it, which players will participate, and what battles could you see over the course of the tournament?
Dates
The 2021 Barcelona Open will be staged from 19-25 April – for UK fans the whole competition will be broadcast on Amazon Prime Video.
Players
48 players will fight for the trophy in Barcelona this year. There are 16 seeds overall, all of whom receive a bye to the second round.
4 of the top-10 are participating; world No. 3 Rafael Nadal, No. 9 Diego Schwartzman, and Monte Carlo 2021 finalists Stefanos Tsitsipas (No. 5) and Andrey Rublev (No. 8).
Below is a programme of those taking part at the event, with seedings attached where appropriate.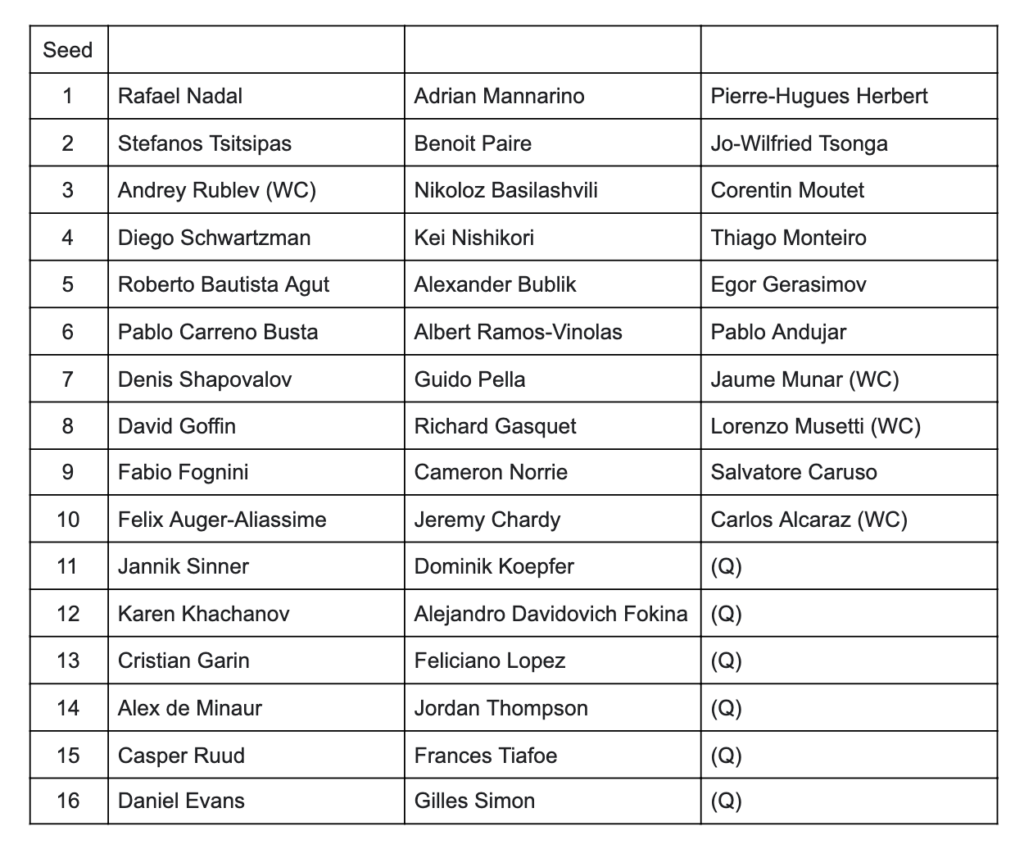 Where is the event held?
The tournament takes place at the Real Club de Tenis Barcelona-1899, the oldest tennis club in Spain, on outdoor clay courts.
Ranking points breakdown, Singles
Winner – 500 points
Runner-up – 300 points
Semi-finals – 180 points
Quarter-finals – 90 points
Round of 16 – 45 points
Round of 32 – 20 points
Round of 64 – 0 points
Prize money breakdown, Singles
Winner – € 178,985 ($199,357)
Runner-up – € 111,600 ($124,302)
Semi-finals – € 69,840 ($77,789)
Quarter-finals – € 42,180 ($46,981)
Round of 16 – € 24,900 ($27,734)
Round of 32 – € 14,700 ($16,373)
Round of 64 – € 8,700 ($9,690)
Can I buy tickets for the tournament?
While this year's tournament will host limited fans, tickets for the event are now sold out.
How can I follow the tournament?
You can follow the tournament on the official website, the official Twitter, or the official ATP Tour Twitter.
Potential Matchups
Rafael Nadal and his recent conqueror Andrey Rublev have been placed into opposite halves of the draw. So, if Nadal wants direct revenge for his quarter-final defeat in Monte Carlo, it will have to wait until the final, provided both men make it to the championship match.
17-year-old Spanish wildcard Carlos Alcaraz will face USA's Frances Tiafoe in the first round for what could prove an exciting matchup. The teenage Spaniard registered an impressive run at the recent Andalucia Open, making it to the semi-finals before falling to compatriot Jaume Munar.
In a battle of the youngsters, 20-year-old Canadian Felix Auger-Aliassime could face 19-year-old Italian wildcard Lorenzo Musetti in the second round of proceedings, if the Italian defeats 39-year-old veteran Feliciano Lopez first.
Despite only being a year apart in age, Auger-Aliassime has been a mainstay of the 'next generation' of talent for a number of year now, while Musetti only burst into the collective tennis consciousness in the past 12 months.
On the seasoned Spaniard, Feliciano Lopez could potentially face three players that are 22 or younger to reach the quarter-finals; 19-year-old Musetti, 20-year-old Auger-Aliassime, then possibly Denis Shapovalov, who only turned 22 on 15th April.
Dan Evans, victor over Novak Djokovic in Monte Carlo, could face Frances Tiafoe in the third round for a chance to reap payback for his second round loss at the Miami Open.
Stefanos Tsitsipas could face young Spaniard Alejandro Davidovich Fokina for the second time in two weeks if ADF makes it to the third round. The two faced in the Monte Carlo quarter-finals, with the match cut short due to an injury withdrawal from Davidovich Fokina.
If Tsitsipas and Rublev both reach the semi-finals, they would face off for a second time less than a week apart, in a repeat of the Monte Carlo Masters final.
(Photo credit Ray Giubilo)