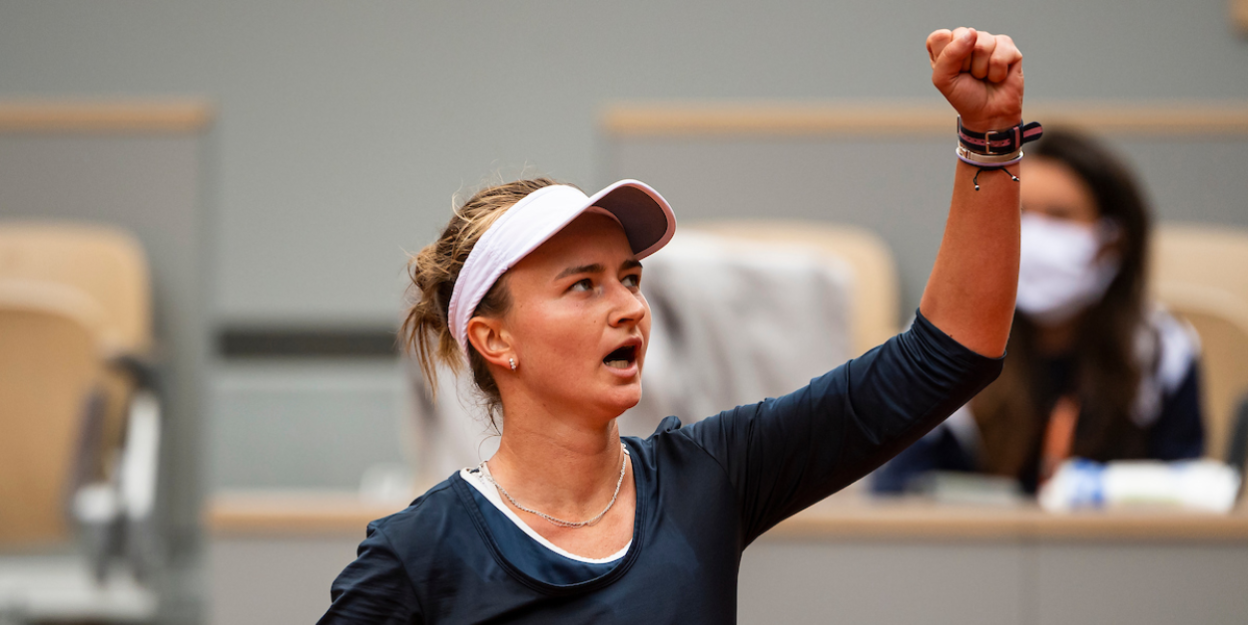 Barbora Krejcikova dedicates Roland Garros title to "inspiration" Jana Novotna
Barbora Krejcikova revealed Jana Novotna's last words to her were "try to win a Grand Slam" after her Roland Garros triumph.
Wimbledon winner Novotna coached and mentored the Czech until she passed away aged 49 in 2017.
Krejcikova defeated Anastasia Pavlyuchenkova 6-1, 2-6, 6-4 to win the 2021 French Open title – her maiden Major singles title.
"I can't believe that I actually won a Grand Slam. I was going through a really hard time when Jana [Novotna] was passing away," the 25-year-old said in an on-court interview.
"I was most of the time with her and I really wanted to experience this because I thought it's gonna make me really strong.
"Pretty much her last words were – 'just enjoy and try to win a Grand Slam'. I know that from somewhere she is looking after me.
"And all of this that just happened these last two weeks [is] pretty much because she is just looking after me from up there.
"It was amazing that I had a chance to meet her and she was such an inspiration for me. I hope she's happy right now, and I'm extremely happy."