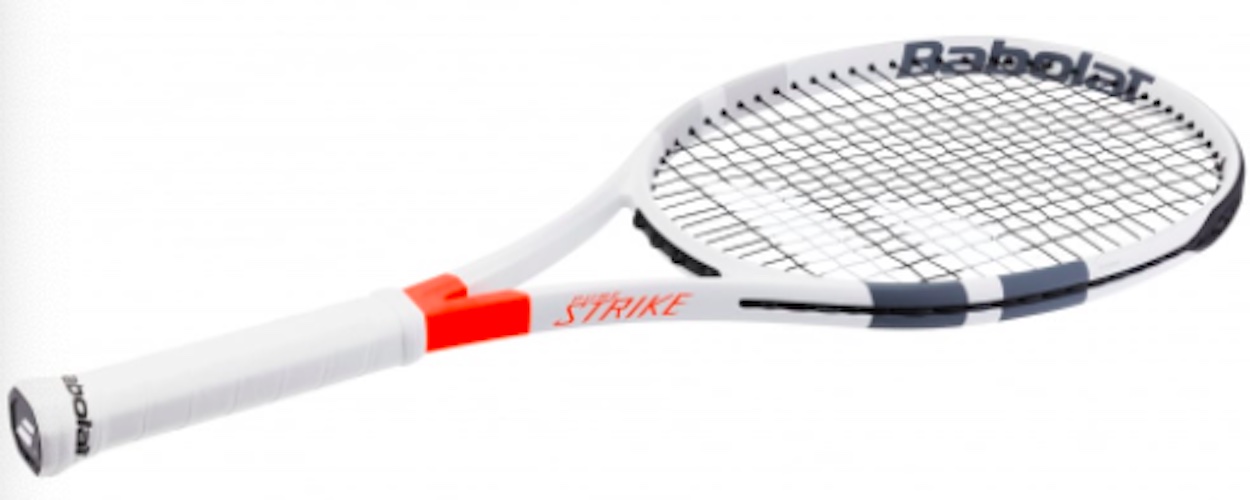 Babolat Pure Strike Team buyers guide
Introducing the Babolat Pure Strike Team. Targeted at an intermediate player, this racket has something for everyone. The 100 square inch head size and light feel at 285 grams ensures that this racket is easy for many people to play with.
Background:
The Pure Strike range is endorsed by current top 10 player and US Open champion Dominic Thiem and aims to support your game with plenty of power and spin. The light weight ensures players can get a high amount of racket head speed which increases the amount of power being generated off the racket.
One of the most popular racket brands around, Babolat rackets are often an option for players on both the ATP and WTA Tour, with players using the brand to suit a mixture of game styles. For example, world number 2 Rafael Nadal has been used the Babolat Pure Aero range throughout his career to aid his aggressive and topspin game style . The Pure Strike range has been around for many years, and this latest model hopes to provide a more manoeuvrable game without compromising on power.
Technology:
The racket benefits from the latest up to date technology, such as the C2 Pure Feel which acts as a vibration filtration system, providing extra feel on every shot. This is accompanied by the 16×19 string pattern which assist in increasing the amount of spin being applied on each shot. To add to this, the control frame technology has been developed to ensure maximum control. Babolat has stated that this technology "combines the stability of a square beam frame with the dynamism of an elliptic beam structure".
Specifications: 
R.R.P = $255/£179.99
Head size = 100 sq in
Weight = 285g
String pattern = 16/19
Overall:
The Babolat Pure Strike Team aims to target both the intermediate and advanced player who enjoys playing with both spin and power. This is aided by the 16X19 string pattern and 208g gram weight allowing players to generate extra topspin when taking on shots from all areas of the court. The light weight and extra feel incorporated into this racket allows for extra manoeuvrability compared to any previous model of the Pure Strike.
Buy this racket:
Head over to our favourite online specialist tennis retailer All Thing Tennis and you'll receive a superb 5% discount when using coupon code: TENNISHEAD5 at the checkout