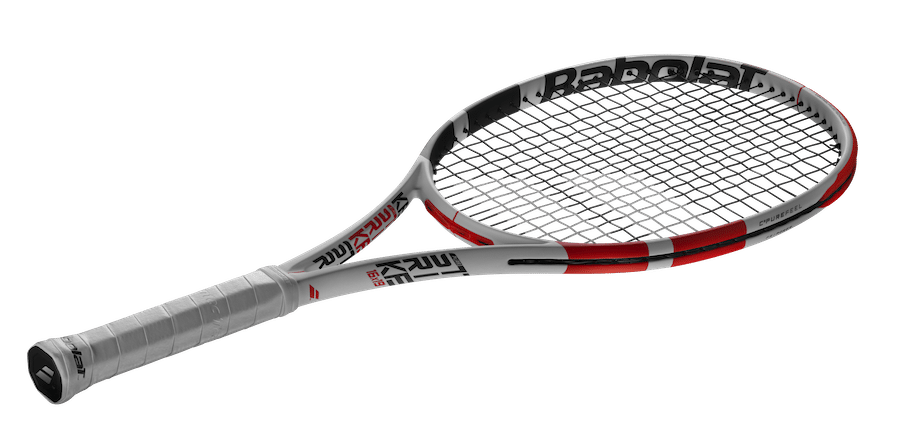 Babolat Pure Strike 100 tennis racket review
This summer sees the launch of the updated Babolat Pure Strike series including a full range of rackets endorsed by Dominic Thiem. tennishead was sent the Babolat Pure Strike 100 to put to the test. Watch what happened…
Dominic Thiem called it "love at first set". The 25-year-old Austrian first got his hands on the latest Babolat Pure Strike racket during pre-season training in Spain and was immediately impressed. "All my strokes were working," he recalled. "I didn't lose any feeling on the volley or the slice."
Fast forward to this summer's French Open, where Thiem, his third-generation Pure Strike in hand, reached the final for the second year in a row. Anett Kontaveit, Alizé Cornet, Camilla Giorgi, Timea Bacsinszky and Thiago Monteiro were among a number of other players in Paris who used the racket, which Thiem is more than happy to endorse. "The Babolat Pure Strike feels very stable in my hands with good control, but still a lot of power," he said.
The racket was not launched in Britain until mid-August, but tennishead took the chance to test it before it went on sale.
---
Receive an EXCLUSIVE TENNISHEAD 5% DISCOUNT in addition to the lowest online prices on all your tennis rackets, balls, clothes, strings & shoes PLUS a free string upgrade (worth £30) when shopping with tennishead's trusted partner, All Things Tennis
---
The play test
We asked one of our most trusted testers, Owen, a good club player who also plays tournaments, to try it out. Owen usually plays with the Wilson Blade and is a strong 21-year-old who hits with a two-handed backhand and single-handed forehand and looks to generate a fair amount of topspin on both wings. He does not venture to the net that often and has a steady serve.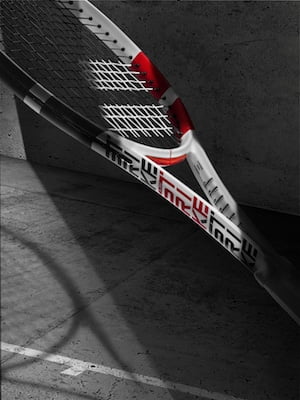 Owen tested the Babolat Pure Strike 100 from the new Pure Strike range which costs £190. This racket weighs 300 grams and has a 16 x 19 string pattern and a 100 square-inch head.
Babolat have incorporated two new cutting-edge technologies, exclusive to their rackets, in the latest version of the Pure Strike. Babolat say that Cortex Pure Feel offers better vibration dampening thanks to a new material integrated in the graphite of the racket, while Control Frame was developed to ensure maximum control, combining the stability of a square beam frame with the dynamism of a regular elliptic structure.
Did Owen think the racket lived up to Babolat's claim that it offers the offensive player control and feel? "That's exactly what I felt," Owen said. "When I volleyed with it there was so much feel. I'm not the strongest volleyer, but this made a massive difference. It just feels comfortable and controllable in your hand.
"It came across as a very light racket, mainly in the head, which makes it feel like an easier swing and I was putting less effort in. A really clean hit, but definitely lots of spin. It feels easier to come up the back of the ball to generate spin. It also felt good for serving – because it's light it felt effortless."
Technical specifications
Even though you've been playing tennis for a while and have probably bought and used multiple different rackets, do you really know what all the different technical specifications mean and how they influence the racket you use? Make sure you have all the knowledge by reading our guide to tennis racket specifications
Pure Strike 100 in numbers:
RRP ⇒ £190
Head size ⇒ 100sq inches
Weight ⇒ 300g
String pattern ⇒16×19
Buy the Babolat Pure Strike from All Things Tennis with an exclusive 5% tennishead discount and free restring upgrade worth £30
Click here to buy tennis rackets, balls, clothes, strings and shoes with a 5% DISCOUNT on the lowest internet price PLUS a free string upgrade (worth £30) from our trusted retail partner All Things Tennis