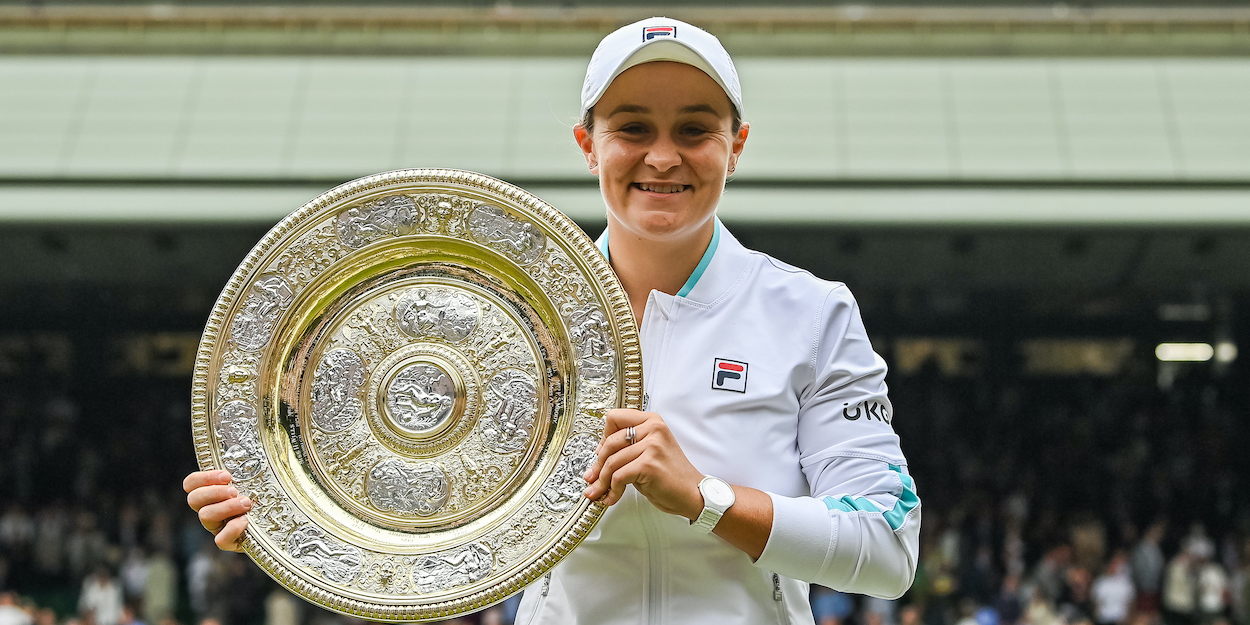 Aussie legend told Barty 'dreams do come true' before Wimbledon triumph
A Wimbledon superstar advised Ashleigh Barty ahead of her final as the Australian went on to repeat history.
In winning Wimbledon 2021 to secure a second career Grand Slam title, the world No. 1 became the first Australian woman for 41 years to be crowned champion at SW19.
That woman was Evonne Goolagong Cawley, seven-time Grand Slam and two-time Wimbledon champion, in 1971 and 1980.
Goolagong Cawley had been a mentor and inspiration to Barty for a number of years, and spoke on the subject in a recent interview.
"She certainly [made me proud]," said Goolagong Cawley of Barty's comments during the trophy ceremony. "She made me proud from the first time I saw her.
"She must have been about 13 and she was playing at the Australian Open. Roger (Goolagong Cawley's husband) and I saw one point where she showed all the skills. We both looked at each other and said, 'She's got it, she's going to be our next champion'. Look at her now."
Barty claimed the girls' singles title at Wimbledon back in 2011, securing the women's title 10 years on this summer.
"She's a great Australian, everybody loves her, every time I go out shopping everybody asks me about Ash," revealed Goolagong Cawley.
"'How's Ash going? What's Ash doing? Isn't she wonderful?'. Yes she is. Ash to me is like a little sister and part of my family.
On the subject of claiming the highest prizes in tennis, Goolagong Cawley had this to say.
"I think, once you start verbalising it, then things happen, dreams do come true.
"That's one of the last messages I sent to [Barty]. I said, 'Dreams do come true. It came true for me'.
"I was just so chuffed when she wore that dress. I didn't know what to say. I did say to her, 'If it brings you luck, great', because it brought me luck."