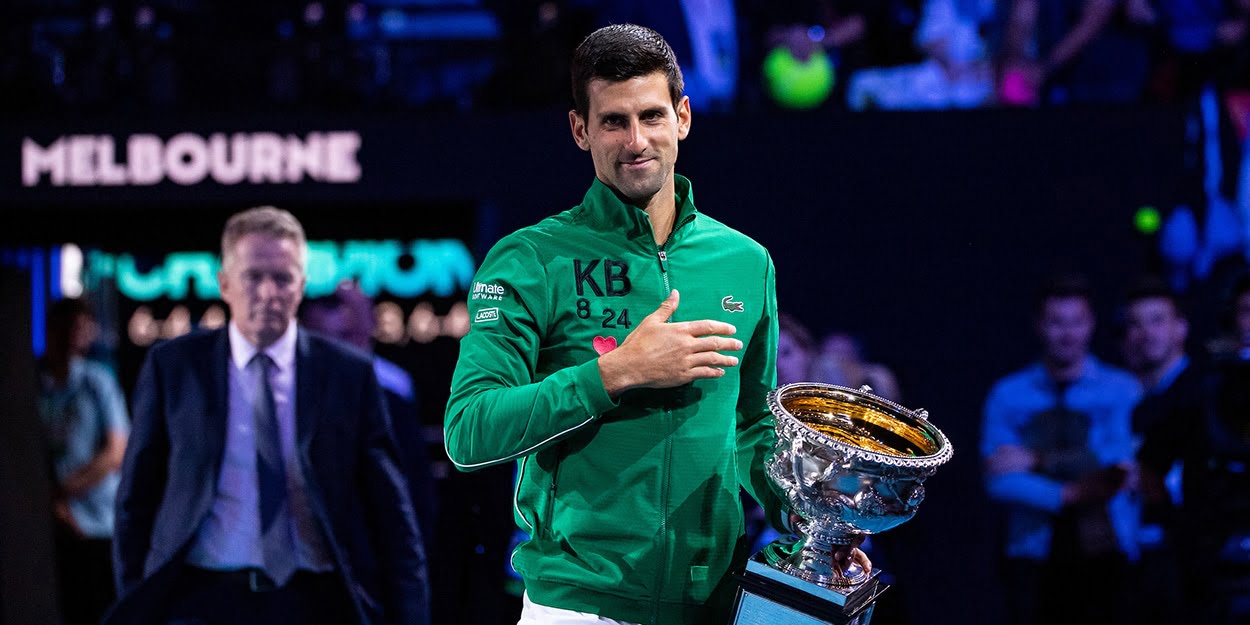 ATP Rankings: Novak Djokovic regains top spot, Nick Kyrgios back in world top twenty
After securing a record eighth Australian Open title, Novak Djokovic is once again back on top of the ATP rankings for the fifth time in his career.
Djokovic needed to win the Australian Open and hope that Rafael Nadal would lose before the semi-finals in order to reclaim the top ranking. Fortune favoured the Serbian, as Nadal lost to Dominic Thiem in the quarter-finals. Djokovic will also break Roger Federer's record for the most weeks at number one if he keeps the top spot until the 5th October.
Nadal has dropped to number two in the world, while Federer remains in the third spot. Nadal, though, will get a chance to go ahead of Djokovic at the Indian Wells Masters tournament in March, as he is only 325 points behind his rival.
Thiem has returned to number four, which equal's his highest ranking after he reached his first Australian Open final. The 26-year-old lost in the second round of last year's tournament, so gained 1,115 points with his run to the final. Thiem replaces Daniil Medvedev who is back down to world number five.
Despite losing in the third round at Melbourne, Stefanos Tsitsipas is still the world number six. Tsitsipas reached the semi-finals of the 2019 Australian Open, and therefore lost over 500 points with his earlier exit this year. Meanwhile, Roberto Bautista Agut fell out of the top 10 and is now ranked twelfth, due to his third round defeat to Marin Cilic.
Nick Kyrgios was also a big mover, jumping six places to number twenty after his fine showing in Melbourne.
1. Novak Djokovic 9720 (+1)
2. Rafael Nadal 9395 (-1)
3. Roger Federer 7130
4. Dominic thiem 7045 (+1)
5. Daniil Medvedev 5960 (-1)
6. Stefanos Tsitsipas 4745
7. Alexader Zverev 3885
8. Matteo Berrettini 2905
8. Gael Monfils 2700 (+1)
10. David Goffin 2555 (+1)
Keep up to date with all the action at our tennis news section. Win amazing tennis prizes by entering our competitions. Learn more about your favourite players including Roger Federer, Rafa Nadal and Novak Djokovic. Check out the latest kit in our tennis gear reviews. Receive regular updates with our legendary newsletter or read in depth features with stunning photography in tennishead magazine. Can't visit the tournaments you love? Check out our guide on how to watch tennis on TV. Don't miss a thing with our Live Scores service. Follow tennishead on social media at Facebook, Twitter, Instagram & YouTube