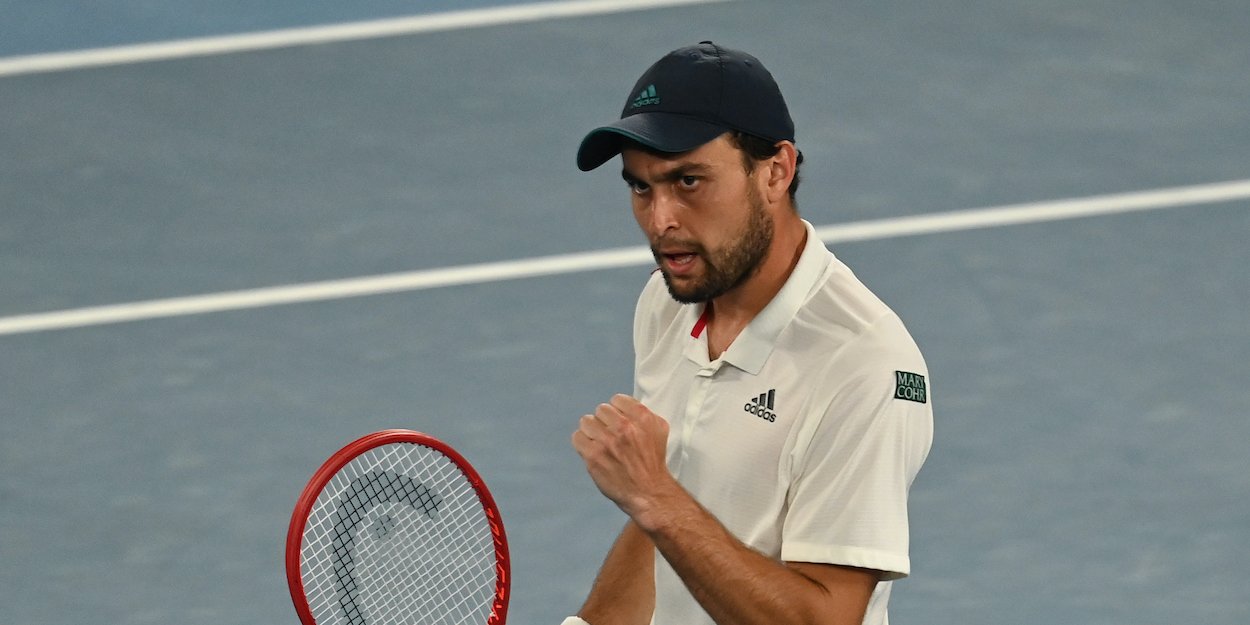 Aslan Karatsev: 'It's not like my improvement has all of a sudden come from nowhere'
Aslan Karatsev says his incredible breakthrough this year has been the result of nearly nearly three years of work.
Karatsev has surprised everyone this year, reaching the Australian Open semi-final and winning his first ATP Tour title in Dubai.
He backed that up again last week in Belgrade, where he beat world number one Novak Djokovic before losing in the final to Matteo Berrettini.
It has been a rise that has seen him climb more than 200 places in the world rankings in one year, but he says anyone believing it has come out of nowhere should think again.
"It's not just happening right now, there is [a lot of] work that was done before [to get here]," Aslan Karatsev said after the Serbian Open final.
"I had some injuries before and some troubles, and now we're doing a good job with my coach. It's been two and a half years and it's just paying off in 2021.
"It's not like it's coming all of a sudden from nowhere. It's coming from the hard work every day, and it's a long process. You have to be there every day and work hard.
"It's also a process, you have to work and be in practice every day and improve your game, mentally and physically. It's not like it's all arriving right now and that's it."