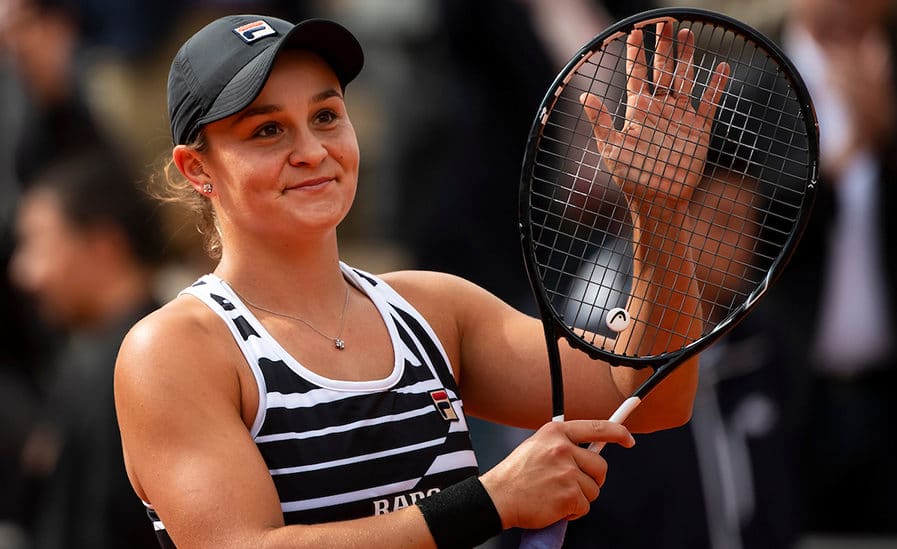 Ashleigh Barty confident of earning a place among history's elite at Wimbledon this summer
Ashleigh Barty has backed herself to join an elite group of players when she attempts to add a Wimbledon crown to her French Open title next month.
Barty was a worthy winner at Roland Garros – the first major title of her career – and has cut an understandably confident figure ever since.
Only Steffi Graf (1996) and Serena Williams (2015) have pulled off a French Open-Wimbledon double in the same year in the last 23 years, though, highlighting the challenge that faces Barty.
However, she appears to be entirely unfazed by it, actually insisting she is far more confident of success coming into grass court season.
"I do find it quite easy," Barty told reporters when asked about transitioning from the clay to the grass. Once I get back on the grass, I feel like a different person.
"It's a different tennis match, a different way that the ball is struck and it comes through.
"I feel extremely comfortable on it. I know that it doesn't necessarily mean I'm going to have results or I'm going to feel great on the court straightaway.
"But certainly knowing that there is not pressure for me and no real worries and stresses about the transition makes it a lot easier."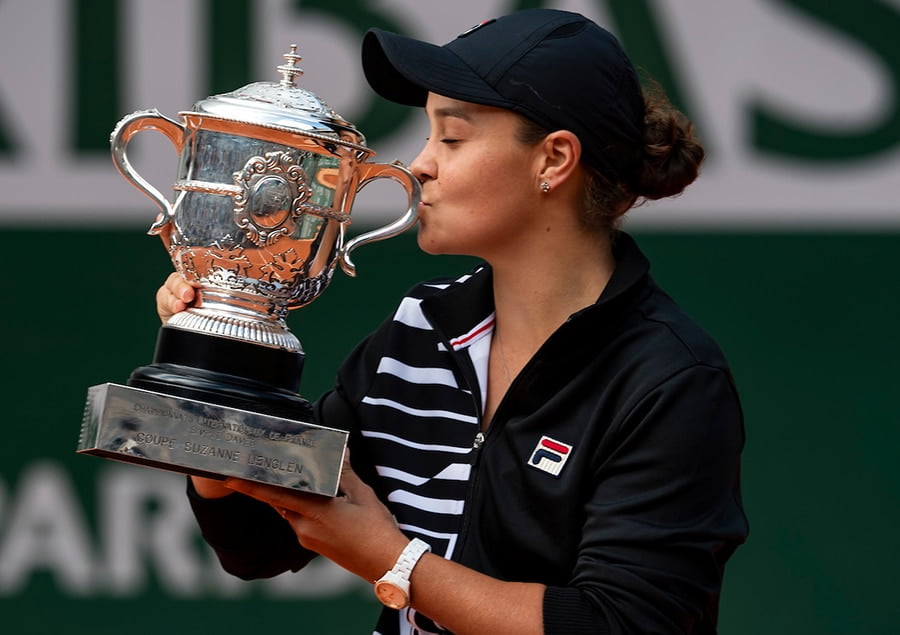 Despite her comments, Barty will inevitably have to deal with everything that comes with the label 'Grand Slam winner', including the expectations.
She, though, says it's a great problem to have, adding: "It's a nice burden to chuck on me.
"For me nothing changes. It was an incredible fortnight of tennis, and some of the best memories of my career will come from those two weeks.
"But I'm still the same person. I'm still the same Ash Barty and I try and prepare the same way.
"It was really nice to come out now and kind of get back into a normal routine of playing matches again but nothing's changed for me."
Barty's recent breakthrough has seen her climb to number two in the world, just 250 points behind Naomi Osaka, and she may even head to Wimbledon as the top seed should things go her way in the warm-up tournaments.
The 164 page tennishead Wimbledon magazine is now available to order online with reduced postage costs here.