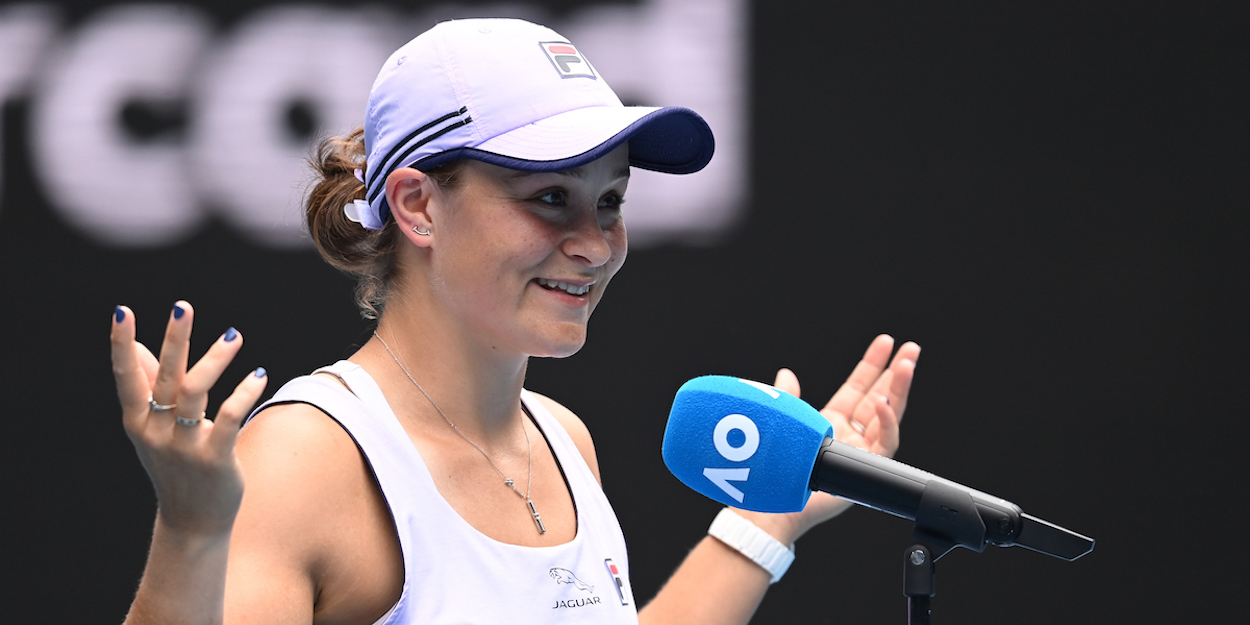 Ash Barty described a 'strange atmosphere' at the Australian Open following her third round win
Ash Barty said playing without fans at the Australian Open was a very strange experience following her third round victory over Ekaterina Alexandrova. 
After a shaky start, Barty continued her surge towards a home Grand Slam with a 6-2 6-4 victory over her Russian opponent without the Australian crowd behind her.
Following the win, the World No 1 said the conditions at the Australian Open were strange, though admitted she quite enjoyed the acoustics on Margaret Court Arena.
Barty said: "I love the sound that the ball makes. It feels a bit like practice so obviously we're used to it.
"[Playing behind closed doors is] something I've never experienced before ever in my life, so it's very strange.
"We had to have a bit of a chat about it with my team obviously just to prepare and try to be ready for anything, but I didn't want it to affect the way I played tonight. I didn't want it to affect how I went about my business."
The Australian said adopting her slice was the key to wrestling control of the second set against the Russian, who previously admitted Barty's style of play was not her favourite to play against.
Barty said: "Sometimes I overuse the slice, but it was something I wanted to implement a lot tonight, to change the tempo of the match.
"I was happy with the control I had. I've never played with her before, never hit with her before.
"Her start was pretty good but I was really happy with the run I was able to get on, and obviously a good last few games there."
Barty will once again face the in-form American Shelby Rogers in the fourth round – a player she beat on Margaret Court just last week at the Yarra Valley Classic.