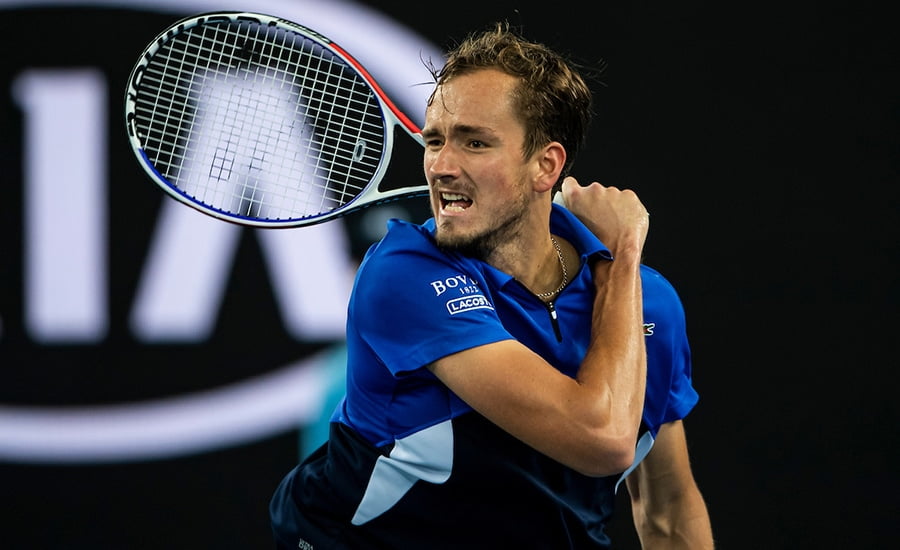 'As a person and a player, Daniil Medvedev has no respect' – World number four slammed by rival
Diego Schwartzman has revealed that his friendship with Daniil Medvedev is over following their match at the ATP Cup earlier this month.
The pair clashed during Russia's tie against Argentina during the competition, with Medvedev angrily confronting Schwartzman alleging he failed to apologise, or acknowledge, a slice of luck at the net.
That earned Medvedev a code violation, and he got another when he hit the umpire's chair twice with his racket in another heated exhange later in the match.
Medvedev went on to win the tie, but Schwartzman says his behaviour has cost him his friendship.
"We had a very good relationship and that happened. I was surprised," he said.
"I can't separate what happens inside and outside the court.
"I had a very good relationship with him, because we trained several times together, and I didn't expect him to have that reaction."
There was an awkward exchange at the net at the end of that match, and Schwartzman has now revealed what was said.
"He shook my hand and said "good game", as if nothing had happened," he explained.
"I said, 'Yes, that's a very good game, but you have to change a lot, because as a person and as a player you have zero respect'.
"And I repeated it. He said nothing to me. He repeated, "Great match" and did not give it importance.
"I cut the relationship, because I don't separate what happens on the court from outside."
Keep up to date with all the action at our tennis news section. Win amazing tennis prizes by entering our competitions. Learn more about your favourite players including Roger Federer, Rafa Nadal and Novak Djokovic. Check out the latest kit in our tennis gear reviews. Receive regular updates with our legendary newsletter or read in depth features with stunning photography in tennishead magazine. Can't visit the tournaments you love? Check out our guide on how to watch tennis on TV. Don't miss a thing with our Live Scores service. Follow tennishead on social media at Facebook, Twitter, Instagram & YouTube