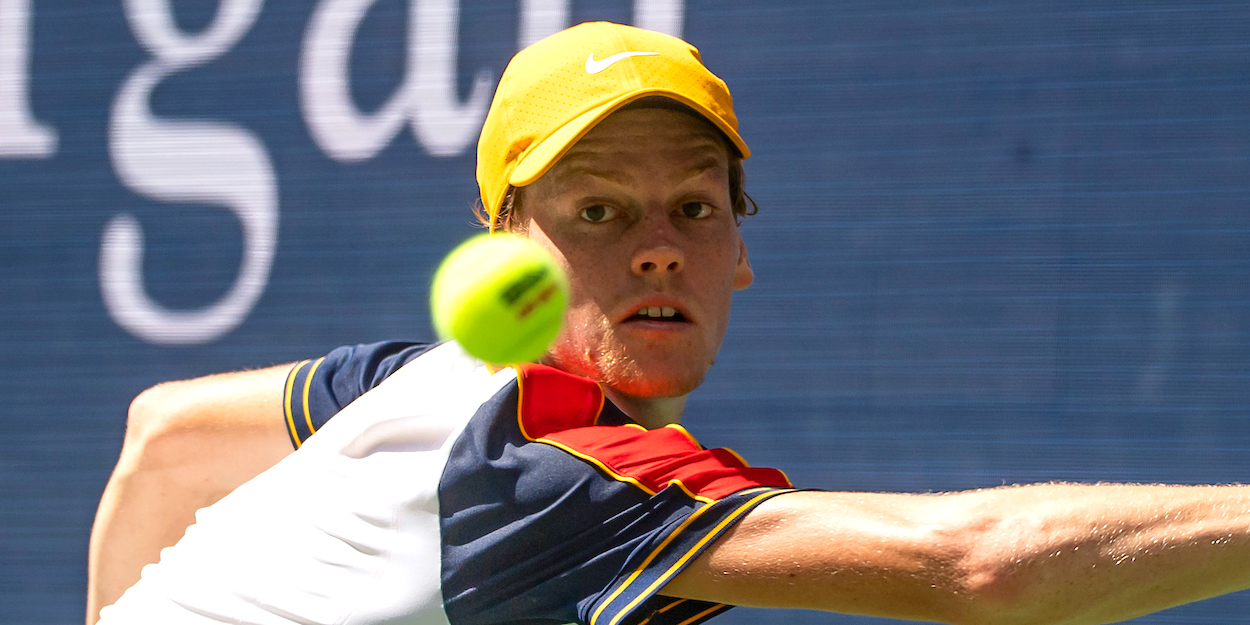 'As a child I could only play indoors' – Jannik Sinner talks favourite surface
Italian sensation Jannik Sinner has revealed that he only played on indoor courts growing up due to extreme weather conditions.
The 20-year-old, who is one of the brightest emerging prospects on the ATP tour, said that there was no chance of playing on outdoor courts due to large amounts of snow in Sexten, Northern Italy, where the star lived as a child.
It is therefore no surprise that Sinner thrives on the indoor surface, having already won two indoor titles both in Sofia in 2020 and 2021 respectively.
"In Sexten (hometown) in winter there are 5 meters of snow, so as a child I could only play indoors. So yes, this is my favourite surface," said Sinner.
"There is no wind, no sun: there is only the ball and the court."
The Italian star, who is hot on the heels of Hubert Hurkacz will regards to an ATP Finals spot, also revealed that watching him play on the television is deceiving.
The 20-year-old often looks as though he plays the ball very flat on both the backhand and the forehand side, though Sinner revealed he plays with variety.
"From television it looks like I only hit flat, but I also change the spin during the match.
"Television filming has a strong influence on our perception. Riccardo (Piatti) in person is of course better at analysing my games because he grasps the details."