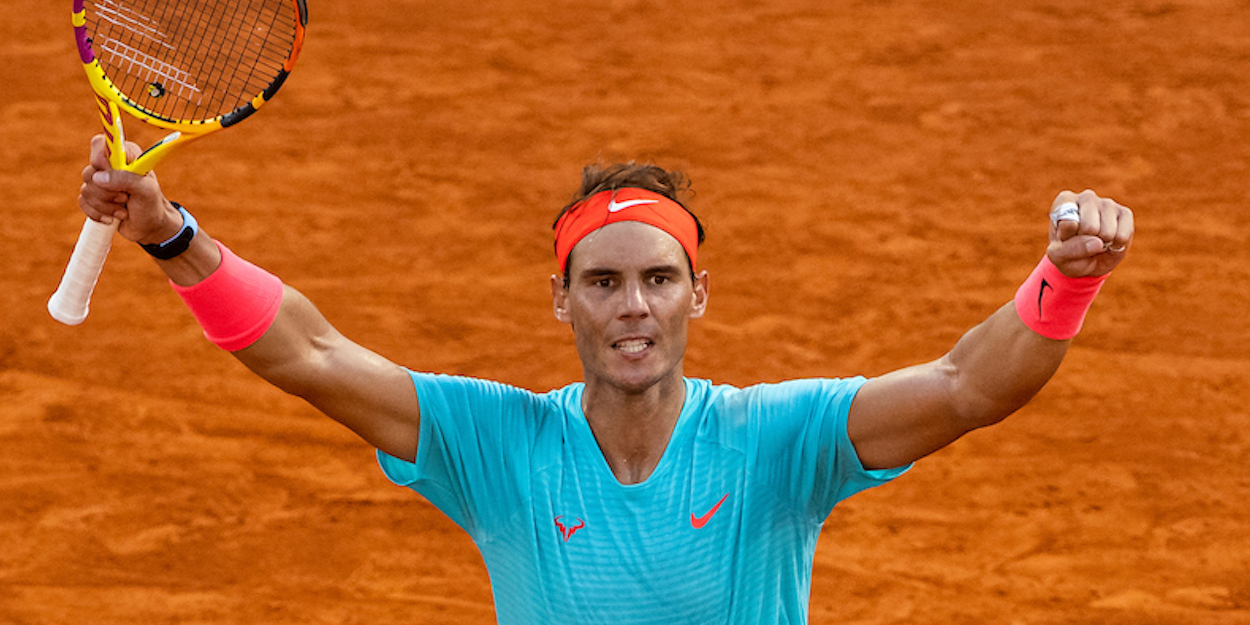 Are Spanish tennis players really clay court specialists? Analyst reveals the truth
Obviously Rafa Nadal will go down as the greatest clay court player of all time but does this clay court specialism apply to the rest of the best Spanish tennis players plying their trade on the ATP Tour? Tennishead's resident stats expert does his thing…
"Spanish tennis players have long had the reputation of being clay-court specialists. But this description is seemingly just a myth and does not apply to most of Spain's current top 5 tennis players.
"Rafael Nadal is the king of clay and clay is undoubtedly his best surface. He wins an astronomical 92% of matches he plays on clay. But he also excels on grass and hard courts, winning an impressive 78% of matches on these two surfaces. Of the other top 5 Spanish players only Albert Ramos-Viñolas can be considered a clay-court specialist. He wins 55% of his matches on clay, while only managing 37% and 33% on hard court and grass respectively.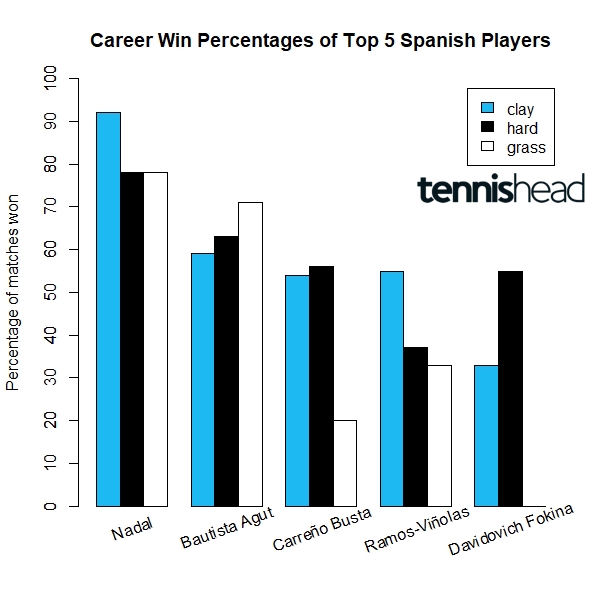 "Roberto Bautista Agut's best surface is grass, where he wins 71% of matches. Clay is actually his worst surface, as he only wins 59% of matches he plays on clay.
"Pablo Carreño Busta is equally good on clay and hard court, winning 54% and 56% of matches respectively. Alejandro Davidovich Fokina has won 55% of his matches on hard courts, while only winning 33% of clay court matches and losing his only ATP level grass court match.
"While Spanish tennis players grow up predominantly playing on clay courts, this clearly does not hinder them on other court surfaces. If anything it is beneficial. Playing on clay courts helps develop the topspin of your ground strokes, consistency from the back of the court and strong defensive capabilities. All of these characteristics are important for a tennis player's development."
Luka Elliott has a B Com in Economics & Statistics from the University of Cape Town where his thesis was titled "Engineering Features for Tennis Match Outcome Prediction in a Statistical Learning Framework". He now writes for Tennishead focussing on how statistics effect the outcome of ATP matches