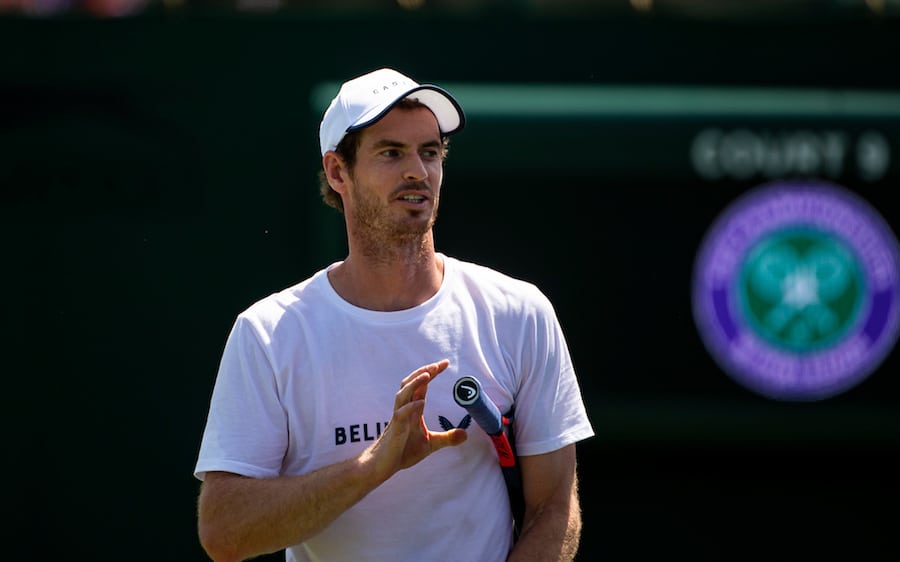 Annabel Croft exclusive: "Wimbledon can inspire – but it can also inhibit our youngsters"
In this revealing & honest portrait of what it feels like to be a British tennis player at Wimbledon, former British No.1 and well respected commentator Annabel Croft, talks exclusively to tennishead
It is 32 years since I played at Wimbledon, but when I walk through the gates at the start of the Championships each summer I can still feel my stomach churning. Wimbledon and tennis have always been a huge part of my life and I've never lost my love for the sport, but I can't forget the nerves that used to torment me when I played at the All England Club.
Over the years there have been some British players – most notably Andy Murray, Tim Henman and Jo Konta – who have managed to embrace the challenge of competing in front of a home crowd and indeed have turned the pressures that go with it to their advantage. For others, however, playing at Wimbledon can be little short of an ordeal. I'm afraid there were occasions when I fell into that category.
Of course we're very fortunate to be one of the four nations that stage Grand Slam tournaments. However, there's no doubt about the burden of expectation that home players feel at them. When you're a player from a Grand Slam country you're fully aware of the importance and history of these tournaments. You have only one opportunity every year to appear on that stage and the pressure on you is enormous.
American players, for whatever reason, don't generally seem to feel that way at their home Grand Slam event, but French and Australian players clearly do. Look at how Amelie Mauresmo used to struggle at Roland Garros or how Sam Stosur has never been at her best in Melbourne.
I think everything depends on how your character copes with the levels of expectation. For example, I was always full of admiration for the way that Tim handled things, because the entire country seemed to come to a standstill when he played his big matches.
When I was making my way in the sport tennis was full of great characters like Bjorn Borg, John McEnroe, Martina Navratilova and Chris Evert, who were household names. However, Tim competed at a time when no player had as high a profile as him in Britain. Everything was focused on Tim at Wimbledon each summer, yet he rose to the occasion year after year.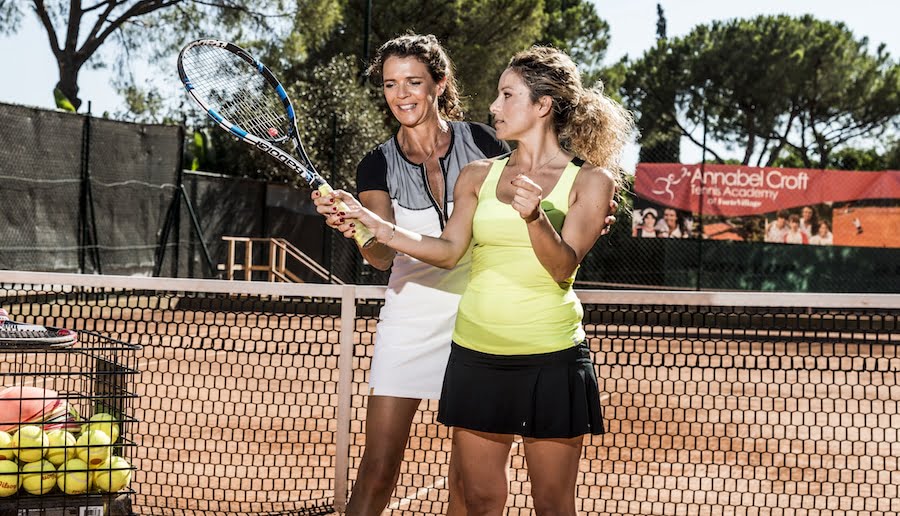 Murray has done the same. Because of his remarkable talent the expectations on his shoulders have probably been even higher, yet he has never faltered. When I first played at Wimbledon it was like a dream come true. Ever since I had picked up a racket at the age of nine it had been my ambition to play there.
My uncle took me to Wimbledon for the first time when I was 11. It was the year Virginia Wade won the title, but we went on semi-finals day, when Virginia beat Chris Evert, who was my idol. Twelve months later I went on a school trip to Wimbledon and became obsessed with Borg after watching him from the standing room-only section on Centre Court.
That all helped to fire up my own dreams of playing at Wimbledon and is one of the reasons why I'm a big believer in the importance of taking young people to major events, whether they're concerts, sporting occasions or anything else. The experience can inspire and motivate a young person to want to do something. Going to Wimbledon certainly helped me to understand what a big deal it was.
I made my Wimbledon debut at the age of 15, having been given a wild card after getting to the finals of two "satellite" events at Lee-on-Solent and Solihull. I was the youngest British player to compete at the Championships for 95 years and as a result I was on the front pages of quite a few national newspapers. It was unbelievably exciting for a young girl who just lived for tennis.
My first match was on Court 2 against a 23-year-old Romanian, Lucia Romanov. I flew through the first set, but in the end her experience told and she won 1-6 6-3 6-1.
Twelve months later I took only three games off Mima Jausovec in the first round, but at 17 I finally recorded my first Wimbledon victory, at the third attempt, when I beat Switzerland's Petra Jauch Delhees 6-3, 6-0.
I then beat Michelle Casati to set up a dream third- round meeting with Chris Evert. We were scheduled to play on Centre Court, but it rained and we were moved to Court One. Of course I had always dreamed of playing on Centre Court – which I never did at the Championships – but by that stage of my career the pressures I felt at Wimbledon were getting to me. I was probably relieved not to be playing on Centre Court and actually played quite well before Chris won 6-3 6-4.
I also won the Wimbledon junior title that year, but my later appearances at the Championships were far from joyful. Increasingly, playing at Wimbledon made me go into my shell. I just found everything overwhelming and intimidating. The crowds at Wimbledon are obviously much bigger than at any other British tournaments and that heightened my awareness of the importance of the occasion.
Before some matches I felt like I was going to throw up. I would actually be shaking during matches because I was so nervous. I thought I could hear people in the crowd tut-tutting. Some players can lose their nerves after a few lengthy rallies, but if you don't you can become very staccato. Your movement is affected, you lose power because you're not able to hit through the ball and you can't control your ball toss.
I remember when I lost to an American player, Hu Na, in the first round in 1985. I was completely shackled with fear and in a terrible state afterwards. The crowd's support had felt wonderful when I was winning matches, but when I lost I felt like I was letting the home crowd down. I actually found it easier playing at the other Grand Slam tournaments.
In those days there was much less understanding of the psychological side of sport. Today, as a 52-year-old mother of three grown-up children, whenever anyone asks me if I regret anything about my tennis career I say that I wished I could have had the same psychological help that is available for modern-day players.
I did eventually go to see someone, but to be honest he was more like a counsellor or a hypnotherapist. We talked about how best to try to block out the crowd and how to focus positively on what I was doing on the court, but in those days people knew so little about sports psychology.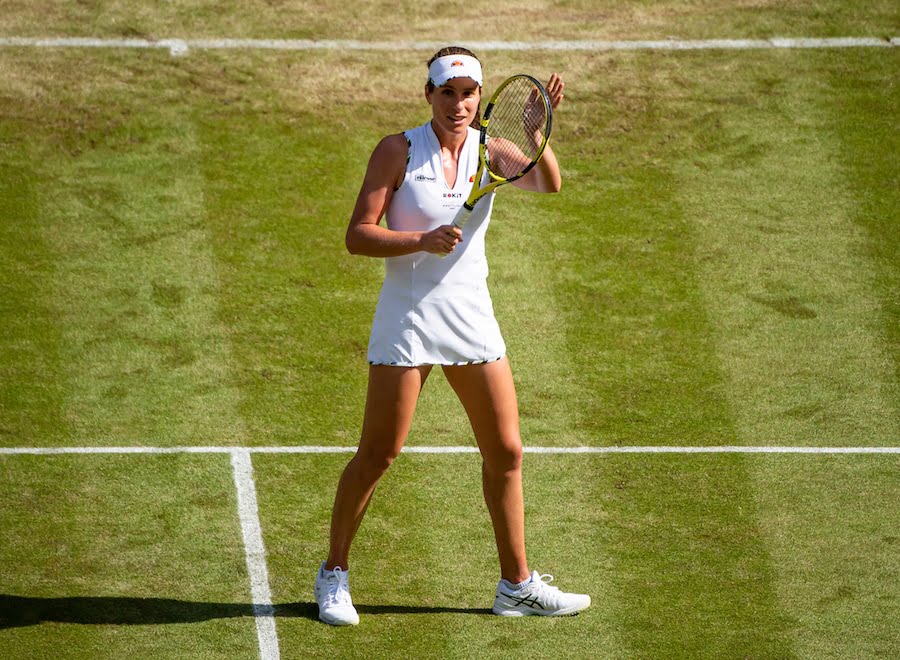 Today's players have techniques to help them. Jo Konta talks about the "process" she goes through, blocking out everything else and just focusing on the next point. You have to train your mind to do that. It clearly worked for her when she reached the Wimbledon semi-finals two years ago with some outstanding performances. She had that great psychological strength which enabled her to handle all the pressures extremely well.
I eventually retired at the age of 21, largely because the nerves had got to me to the point where playing tennis just wasn't fun any more. My Wimbledon experience was definitely part of that.
Those memories will no doubt be revived again when I return to the All England Club this summer, though thankfully they will be balanced by some happier recollections.
To this day I can remember the thrill of my very first victory at Wimbledon. I can still picture my opponent, the way she played and what the atmosphere was like on the old Court 3. I had so much support that it felt like I was playing a Davis Cup or Fed Cup tie. Let's hope that some of our young British players can enjoy the same experience this summer.
For details of Annabel Croft 's Holiday programme, visit www.annabelcroftholidays.com or email [email protected]