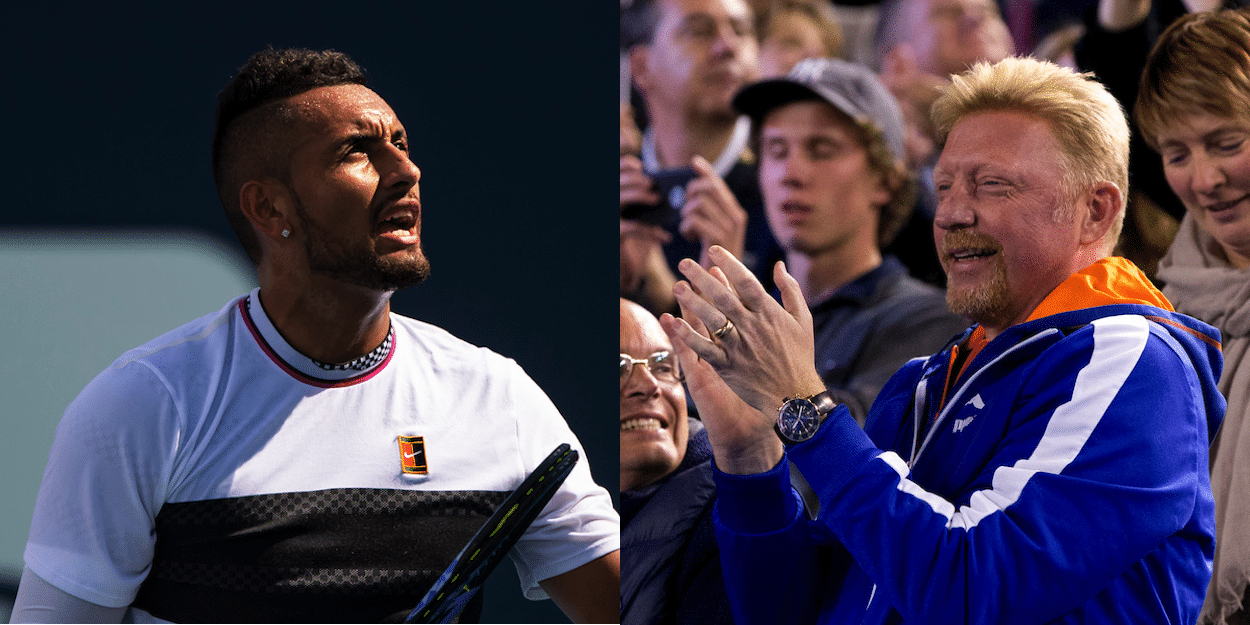 Angry war of words erupts between 'doughnut' Boris Becker and 'rat' Nick Kyrgios
6 time Grand Slam winner Boris Becker and outspoken Australian 'bad boy' Nick Kyrgios have been tearing strips off each other in an increasingly bitter spat on Twitter
It seems to have started when Boris Becker suggested that tennis players like Nick Kyrgios shouldn't 'rat out' their fellow players but it's now escalated into a fully blown argument between the two renowned stars. Kyrgios is known to take the loyalty of his friends very seriously so being called a 'rat' by Becker is likely to have incensed the young Australian.
Boris Becker posted on his personal Twitter feed that he didn't like 'rats' and that Kyrgios should 'look at himself in the mirror' after his recent angry responses to the reports that fellow tennis stars like Alexander Zverev and Novak Djokovic have seemingly ignored social distancing guidelines in recent weeks. Djokovic and Zverev's involvemrnt in the Adria Tour seemingly lead to a spike in Coronavirus cases within the tennis world and in Serbia
Kyrgios was then quick to respond to Becker saying the German was a 'doughnut' and even though he was a good volleyer he wasn't 'the sharpest tool in the shed'.
Becker then shot back asking if Kyrgios was respecting all the COVID-19 restrictions in Australia. Becker has also now suggested that he would like to see Kyrgios 'fulfill his potential' and become an 'incredible role model for the youth of the world'.