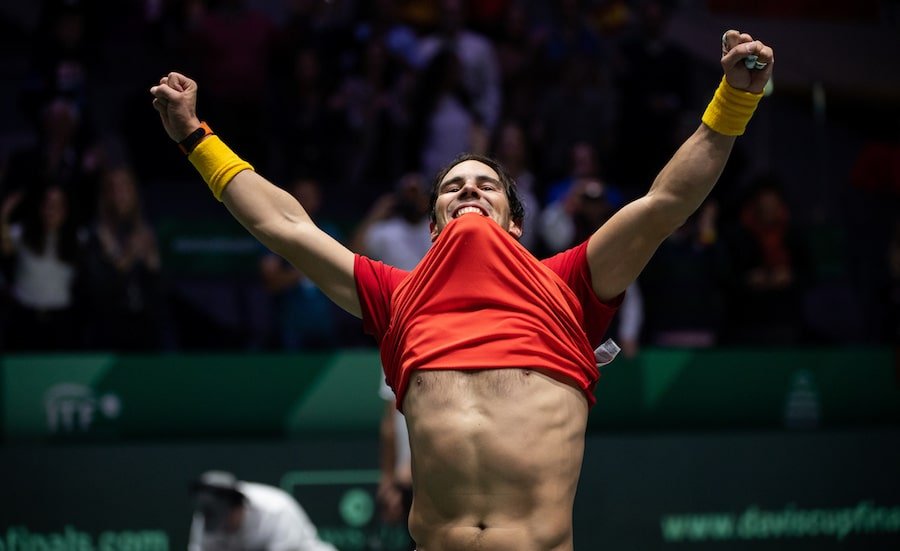 Angry Rafael Nadal calls for Davis Cup and ATP Cup merger 'for the health of our sport'
Rafael Nadal wants to see the Davis Cup and ATP Cup merged after calling the co-existence of both as 'confusing'.
The Davis Cup has been revamped into a week-long event to be played as the last tournament of one season, with a ATP Cup, a brand new competition, being installed as a curtain-raiser for the new season in January.
That means that, in effect, the two very similar tournaments are essentially played back to back, and that doesn't sit well with Nadal.
"I think it is a great competition," Nadal said of the ATP Cup, which Spain lost to Serbia in the final, "but at the same time I can't change my mind that two World Cups in one month is not real, so is not possible.
"So we need to find a way to fix it and we need to find a way to make a big deal with ITF and ATP to create a big World Team Cup competition, not two World Cups in one month.
"I think that's a confusion for the spectators, and we need to be clear in our sport.
"And for the health of our sport and for the benefit of our sport it is, in my opinion, mandatory that we fix it."
Regardless of whether there are two 'World Cups' of tennis a year or just one, Rafael Nadal made it clear that he was not a fan of the kind of partisan atmosphere created by Serbia's supporters in the stadium on Sunday.
"Honestly, the crowd was fantastic every single day but sometimes people from some countries, they probably don't understand how the tennis goes," Nadal told reporters afterwards.
"They think it's about football or this stuff and atmosphere in tennis is different, no?
"The respect for the players should be there, and at some point I think the respect with small part of the crowd have been not there."
Keep up to date with all the action at our tennis news section. Win amazing tennis prizes by entering our competitions. Learn more about your favourite players including Roger Federer, Rafa Nadal and Novak Djokovic. Check out the latest kit in our tennis gear reviews. Receive regular updates with our legendary newsletter or read in depth features with stunning photography in tennishead magazine. Can't visit the tournaments you love? Check out our guide on how to watch tennis on TV. Don't miss a thing with our Live Scores service. Follow tennishead on social media at Facebook, Twitter, Instagram & YouTube