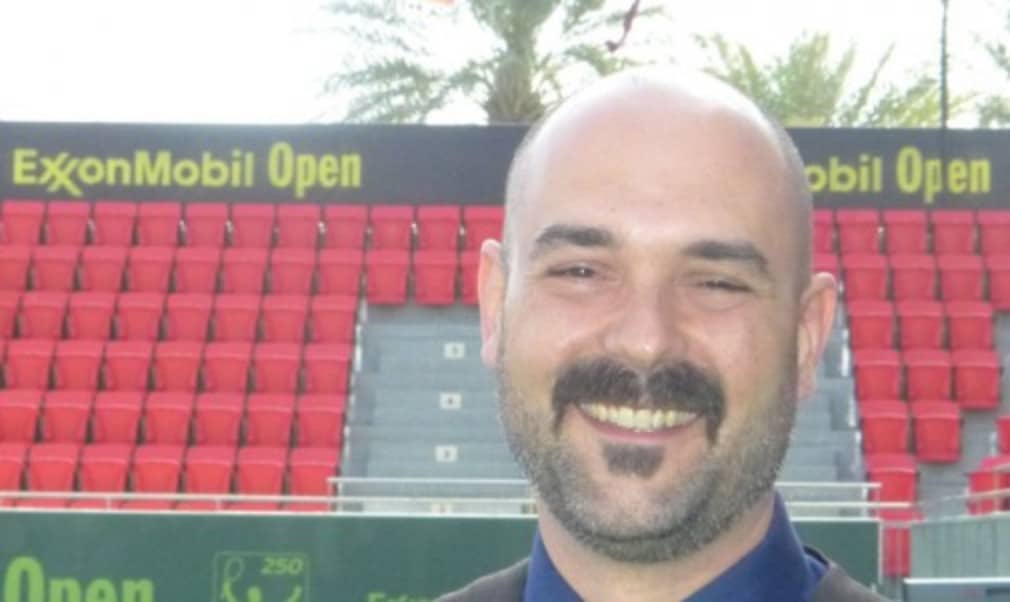 Andy Taylor: The Man With the Voice
Originally published on 03/01/14
Walk around the venue for the Qatar ExxonMobil Open and before long you can be sure you will hear the unmistakable tones booming over the loudspeaker system.
No, you are not mistaken. The man you are hearing is indeed the voice of the US Open. Andy Taylor, who has worked at the year's final Grand Slam event since 2002, is doing his stuff this week in the Middle East at the most important tournament in the build up to the Australian Open.
For those spectators attending the event there is also the chance to see the man himself. In New York you only get to hear Taylor, whose announcements are broadcast to all corners of Flushing Meadows. In Doha he not only introduces the players but interviews them post-match.
So, how much does the Voice of America know about tennis? Tennishead invited him to test his pronunciation skills with a series of tongue-twisters.