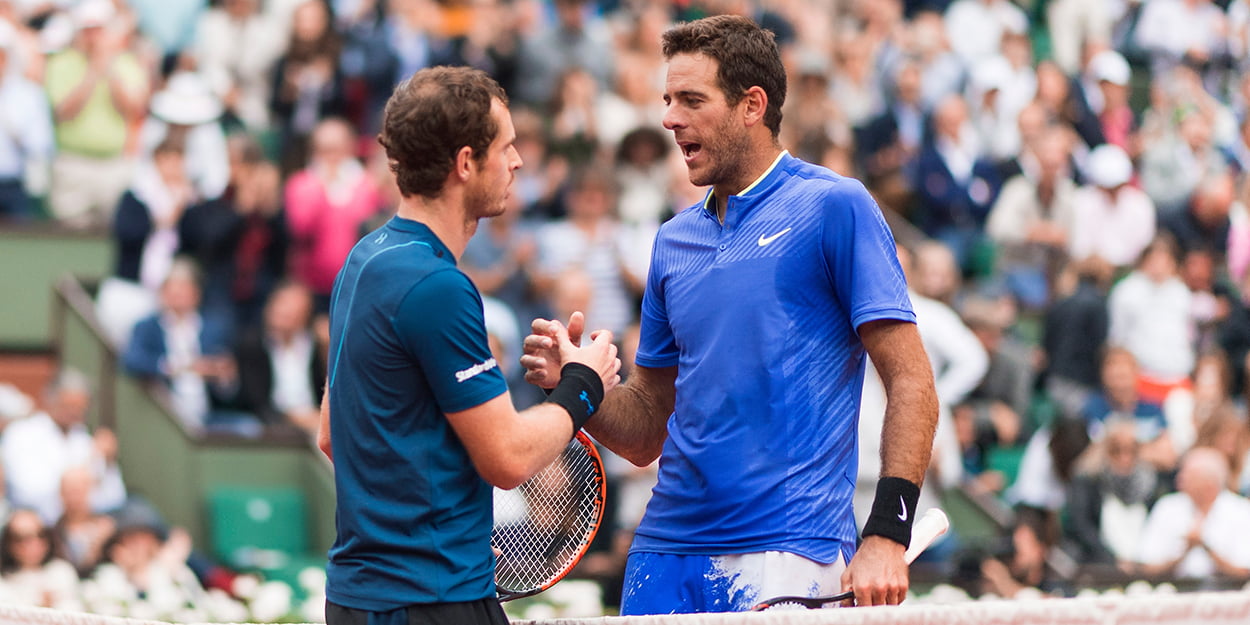 Andy Murray to reach out to Juan Martin del Potro: 'He deserves more, he's been unbelievably unlucky'
Andy Murray says he has discussed reaching out to Juan Martin del Potro to offer him support after he suffered another injury blow.
Del Potro revealed last week that he had undergone a third operation on the knee injury he initially fractured at the 2018 Shanghai Masters.
It is the latest in a long line of rotten luck for the Argentinian, who has now had seven operations during his injury-plagued career.
Given all that Murray himself has endured with injuries in the last three years, he has a fresh sense of empathy towards his old rival.
"Obviously I don't know exactly which surgery he had," Andy Murray said when asked about del Potro's latest setback.
"I was sad obviously when I heard that. I was actually chatting to my team about maybe reaching out to him in the last couple of days.
"He's been unbelievably unlucky during his career with multiple, multiple injuries. He keeps trying and keeps wanting to come back to play.
"I can totally understand what he's going through. Just now, mentally it must be unbelievably challenging.
"I hope that the surgery is a success for him. I hope he manages to get healthy again and back on the court.
"If he didn't totally love tennis, there's no chance he would have kept trying. He obviously loves the sport.
"It would be brilliant to see him get a few more years out of his body because he deserves that."