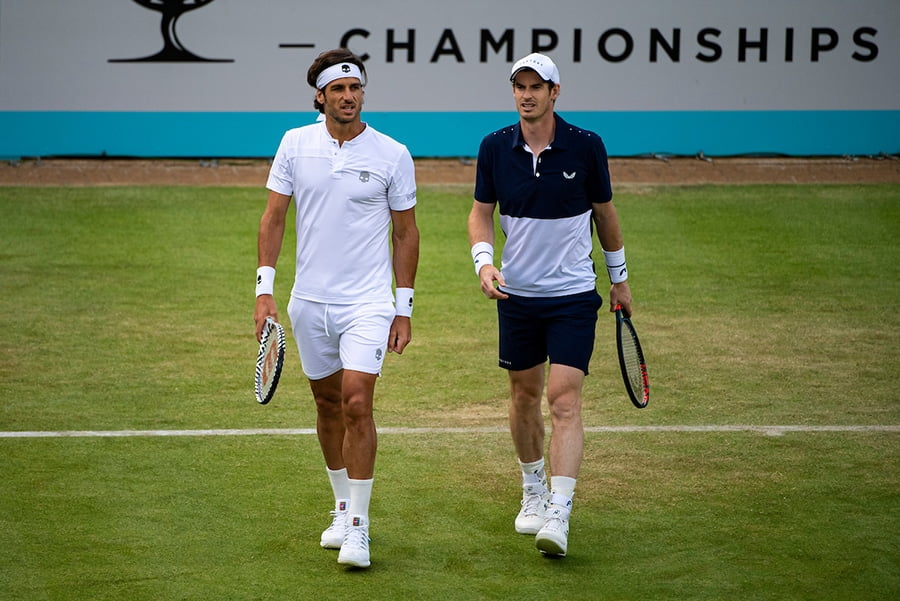 Andy Murray pays tribute to 'inspirational' Feliciano Lopez
Andy Murray has paid tribute to doubles partner Feliciano Lopez after his colossal effort at Queen's.
Lopez perhaps didn't expect to have such a good singles run at Queen's when he agreed to team up with Murray in the doubles, but he managed to haul himself to the finals of both competitions.
He was on court for five hours on Saturday, playing three matches in total – winning all of them.
"He did brilliant, really," said Andy Murray of the Spaniard.
"Not just in the way he played but in the way he carried himself at the end of the match and stuff. Big energy, getting pumped.
"It was cool for me to see that, you know? He's been on the tour for, like, 20 years and I appreciate that he's got a big final in singles to play [the next day] and it's getting dark and late for the second day in a row.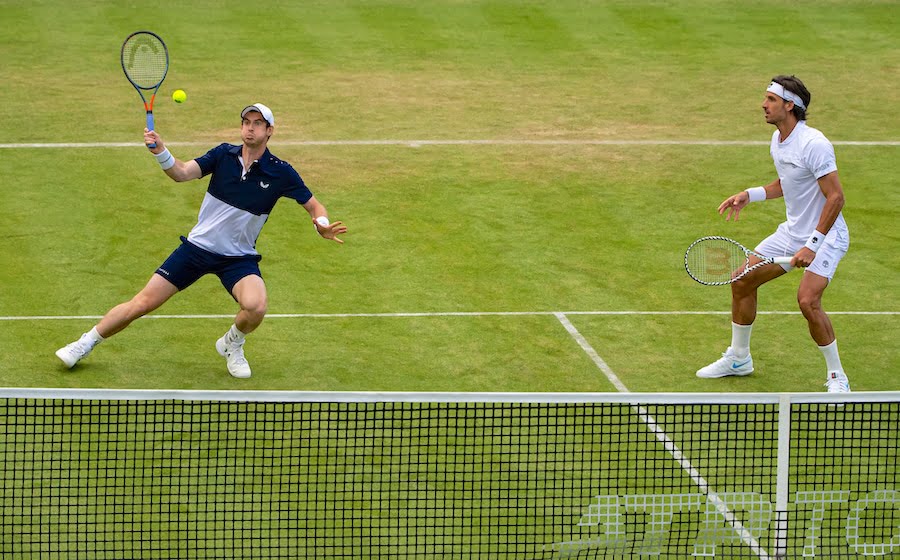 "But he did really, really well. Yeah, it was a great, great effort from him."
Lopez, meanwhile, was in typically modest mood.
"It's crazy," Lopez said of his efforts at Queen's. "If someone had told me a week ago, I would say you're crazy.
"To be here again in the finals in both singles and doubles, it's tough to believe, no?"
Lopez has previous at Queen's, winning the tournament in 2017.
In fact, ahead of finals day on, Murray and Lopez have won six of the last ten men's singles titles at the venue.
The 164 page tennishead Wimbledon magazine is now available to order online with reduced postage costs here