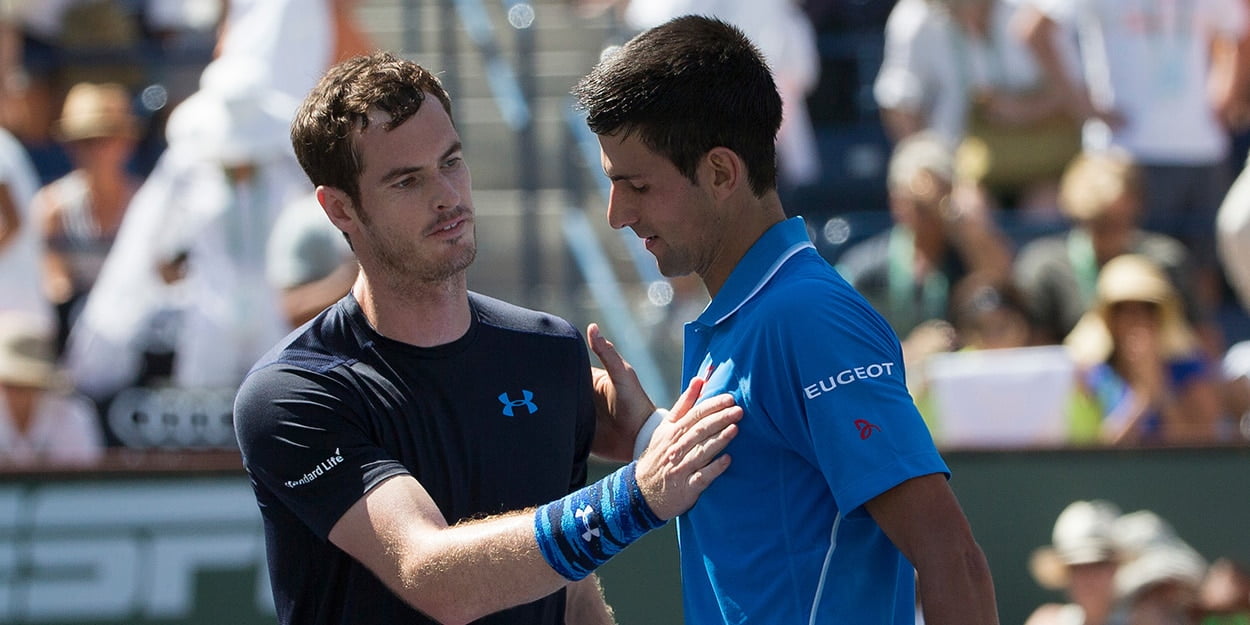 Andy Murray on Big Three Grand Slam race: 'I think it will be between these two…'
Andy Murray has discounted Roger Federer from the Grand Slam race, claiming it is now a two-horse race between Rafael Nadal and Novak Djokovic.
Nadal and Federer currently top the leaderboard with 20 Grand Slam titles a piece following the Spaniard's 13th French Open title last week.
Djokovic is three behind on 17, but is the youngest of the three and has lost just one match all year.
"It's impossible to answer those questions because you never know," Andy Murray told the press in Cologne when asked who he believes will finish with most Grand Slam titles.
"Someone can get injured, have an issue like I had and that changes your whole career.
"So, providing they all stay fit and if they retire all at the same age, then I would think it would be between Rafa and Novak.
"I would think it would be between the two of them.
"And yeah, like I said, it depends a little bit on many things but if they both stay healthy and they retire at the same time, I think it will be between those two."