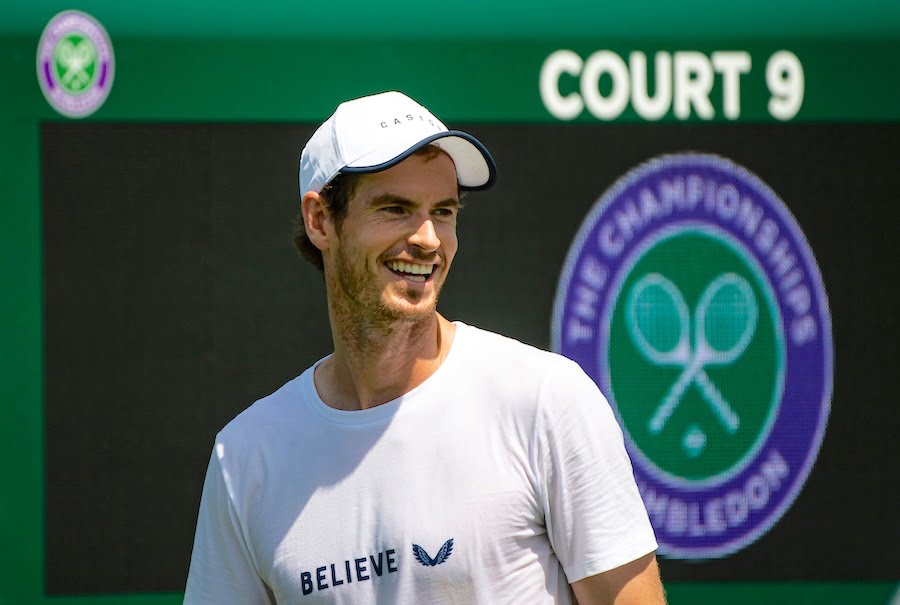 "Andy Murray learned a lesson" says Grand Slam legend Wilander
If Andy Murray is injured again then seven time Grand Slam winner Mats Wilander thinks he need to be more careful with his recovery
Andy Murray last played a competitive singles match at the Australian Open when he lost in five tough sets to Spanish player Roberto Bautista-Agut but since then he's undegone life changing hip surgery and is now back playing tournament tennis on the doubles court with the hope of returning to singles soon.
But could he have done things differently and returned quicker to tennis if he'd treated his injury differently? That's the thoughts of Swedish tennis player and Eurosport tennis expert Mats Wilander who has been talking through some of the big questions before the first of day Wimbledon 2019.
Wilander was asked what he thought about Andy Murray's return and the way he has gone about it and responded, "Andy has clearly figured out there was one more thing he hadn't done to his back. We're very excited about it, but it was also a lesson in don't say you're quitting until you have looked at all the resources. But I, like everyone else, is excited he is coming back, but next time let's do it in the proper time. It's too serious a business to be mucking around."
Wilander went on to say, "I had some lower back issues. For Murray, he is one of the most serious athletes, one of the hardest-working players of all the top players. It's tough and you are going to get injured, especially with the way he plays tennis with a lot of running – a lot of long points and a lot of long matches. He's such a great fighter so you are going to get hurt. If you have the passion though, you can come back – someone like Del Potro should have quit 10 times already but he loves the sport."
Andy Murray will kick off his 2019 Wimbledon campaign next week with a doubles match against Marius Copil and Ugo Humbert alongside his new partner Pierre Hugues Herbert. Murray and Herbert have never played doubles together but Herbert has the pedigree having won all four doubles Grand Slam titles in his career. Murray's comeback started with an emotional victory at Queen's club where he partnered long term friend Feliciano Lopez to the title but then faltered this week at Eastbourne where Murray and new partner Marcelo Melo were dumped out in the first round.
Murray is hoping that his recovery will continue well enough to allow him to enter a singles tournament in the near future possibly at Cincinnati later this summer.
Check out our Wimbledon news section for all the breaking Wimbledon 2019 stories.
Join our free tennishead email newsletter for exclusive player interviews, incredible tennis competitions and more…