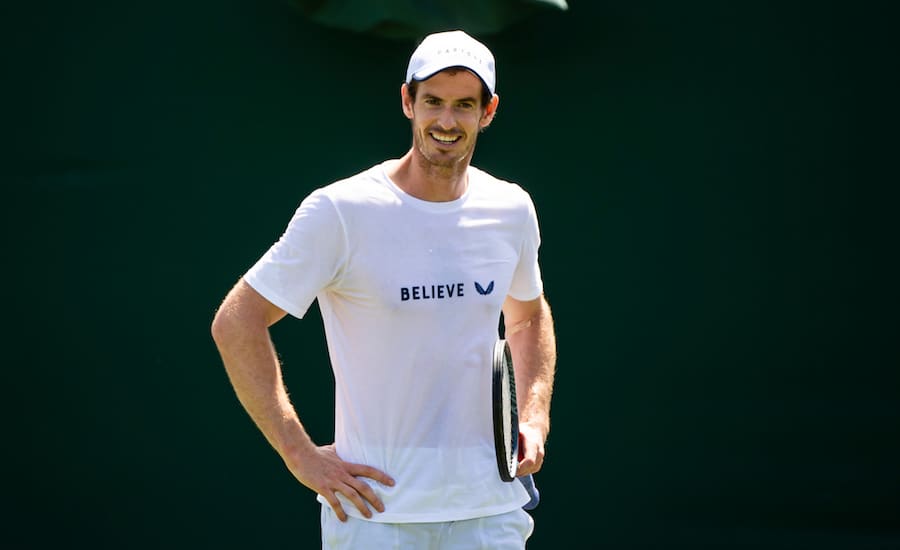 'Andy Murray is back to the condition he was in when he was world number one'
Andy Murray has received a glowing fitness report from Bob Bryan, who has quelled fears over the Brit's surgically repaired hip.
Bryan had the same hip resurfacing injury as Murray and was able to come back and resume his career at the top of the doubles world with twin brother Mike.
Murray is trying a singles comeback, which is far more physically demanding, and he hasn't played since the first match of the Davis Cup in November due to a 'pelvic injury'.
He withdrew from the ATP Cup and Australian Open, and has also announced he won't be ready to compete at Montpellier and Rotterdam in February either, prompting concerns he has had a major hip breakdown again.
However, Bryan says such suggestions couldn't be further from the truth.
"I talked to him last week. He's got something unrelated to the hip injury,' said Bryan, as quoted in the Daily Mail.
"His hip feels great. All his numbers are off the charts. He tests the speed and the strength.
"He's right back where he was when he was number one, which is incredible. That's good to hear.
"But, yeah, he's got some question marks over this recent injury. He hopes to be back as soon as he can, he's still working on it.
"It's a good surgery. It's come a long way since a lot of our friends got it done 15, 20 years ago.
"It spelled the end of your career. I think this has given hope to a lot of people.
"If anyone saw the documentary (Andy Murray: Resurfacing on Amazon Prime), you'll know how crazy he is with the work. He's a madman.
"He's going to put it in. He's going to do everything he can. I expect to see him playing for many more years, winning."
Keep up to date with all the action at our tennis news section. Win amazing tennis prizes by entering our competitions. Learn more about your favourite players including Roger Federer, Rafa Nadal and Novak Djokovic. Check out the latest kit in our tennis gear reviews. Receive regular updates with our legendary newsletter or read in depth features with stunning photography in tennishead magazine. Can't visit the tournaments you love? Check out our guide on how to watch tennis on TV. Don't miss a thing with our Live Scores service. Follow tennishead on social media at Facebook, Twitter, Instagram & YouTube