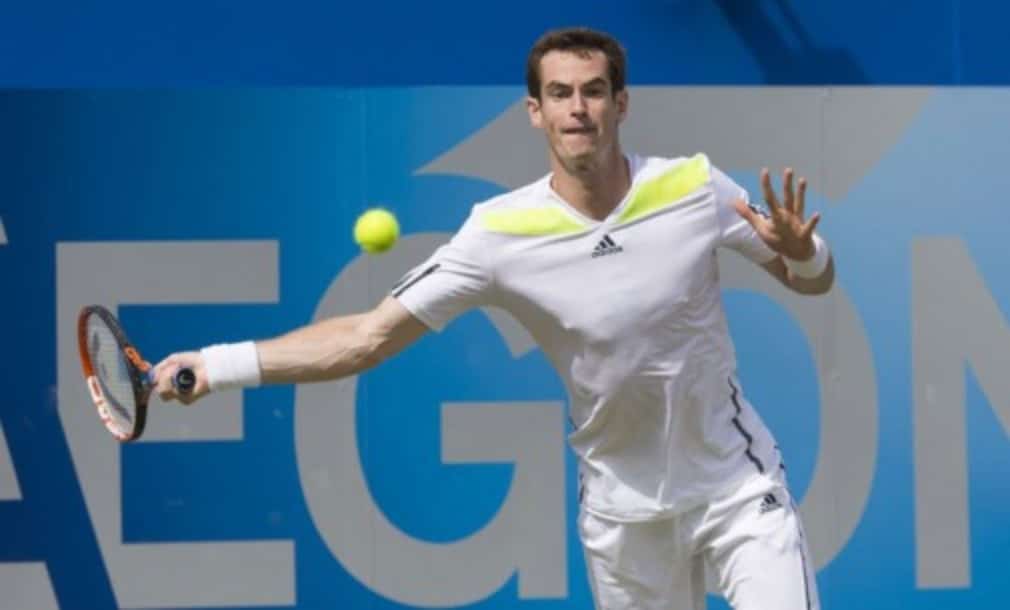 'Andy Murray in right mind-set for Wimbledon'
Originally published on 17/06/14
Under the guidance of new coach Amelie Mauresmo, the world No.5 was beaten in the third round of the Aegon Championships at Queen's by Radek Stepanek. But Judy, who watched on nervously in the Centre Court stands during that historic Wimbledon final last July, insists the two-time Grand Slam champion will be settled for SW19.
"This is a different experience for Andy, obviously defending the title, and for all of us who are attached to him," she said. "It's all about the mind-set. You have to go into it not thinking that you've got something that everyone's trying to take away, you go into it the same way as you always have done. That was something that Ivan [Lendl[, former coach] was really good at with Andy. It's all going to be about the mind-set.
"He'll be giving it his best shot, he'll get enormous support from the crowd and he's always handled the Wimbledon experience very, very well from a young age."
Judy was speaking at the launch of The Great British Tennis Weekends campaign, which aims to promote tennis as a free activity during four sizzling weekends over the British summer. And for GB Fed Cup captain Judy, the opportunity to develop tennis talent over the summer is one too good to miss.
"We need to maximise the free facilities that we have, which are usually in parks, and we need to create activity on them for people to come along and try," she said. "The stuff we've got going on over these four weekends – there's everything from mini tennis to wheelchair tennis, cardio tennis and coaching for all ages and stages.
"It's one thing getting people in, if you're going to retain them it needs to be accessible, cheap and it needs to be fun – and that comes down to the people that drive the activity. They're on a selling mission – they've got to make it so people are gagging to come back. They've got to sell our sport and sell what's happening on their particular court."
The next Great British Tennis weekends are from June 21-22 and 28-29 and will happen across the UK with hundreds of free activities available for all ages. For details, go to www.lta.org.uk/GB-Tennis-Weekend.