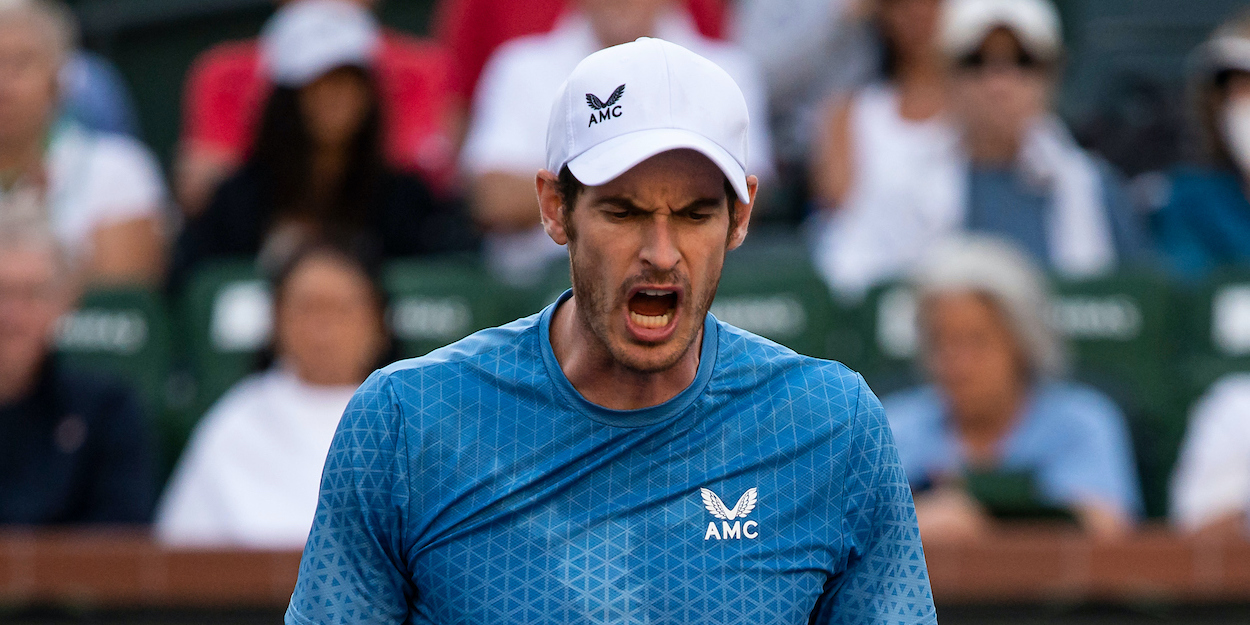 Andy Murray exclusive: "The off season gives me time to reset mentally"
There is light at the end of the tunnel for Britain's greatest ever tennis player, Andy Murray, with a brutal period of injuries seemingly behind him allowing him to now enjoy a run of tournaments and some encouraging results. But in typical Murray style he's only looking forward to what he can achieve in 2022.
Tennishead spoke with Andy to coincide with HALO hydration announcing their powders would be delivered to Tennishead CLUB members as part of the welcome package for new and renewing members. HALO powders offer electrolytes, vitamins and minerals that help tennis players hydrate throughout the day and especially during or after a tennis match or practise.
We wanted to know about Andy's plans for his off season and what keen amateur tennis players like Tennishead readers could learn from his routines off the court.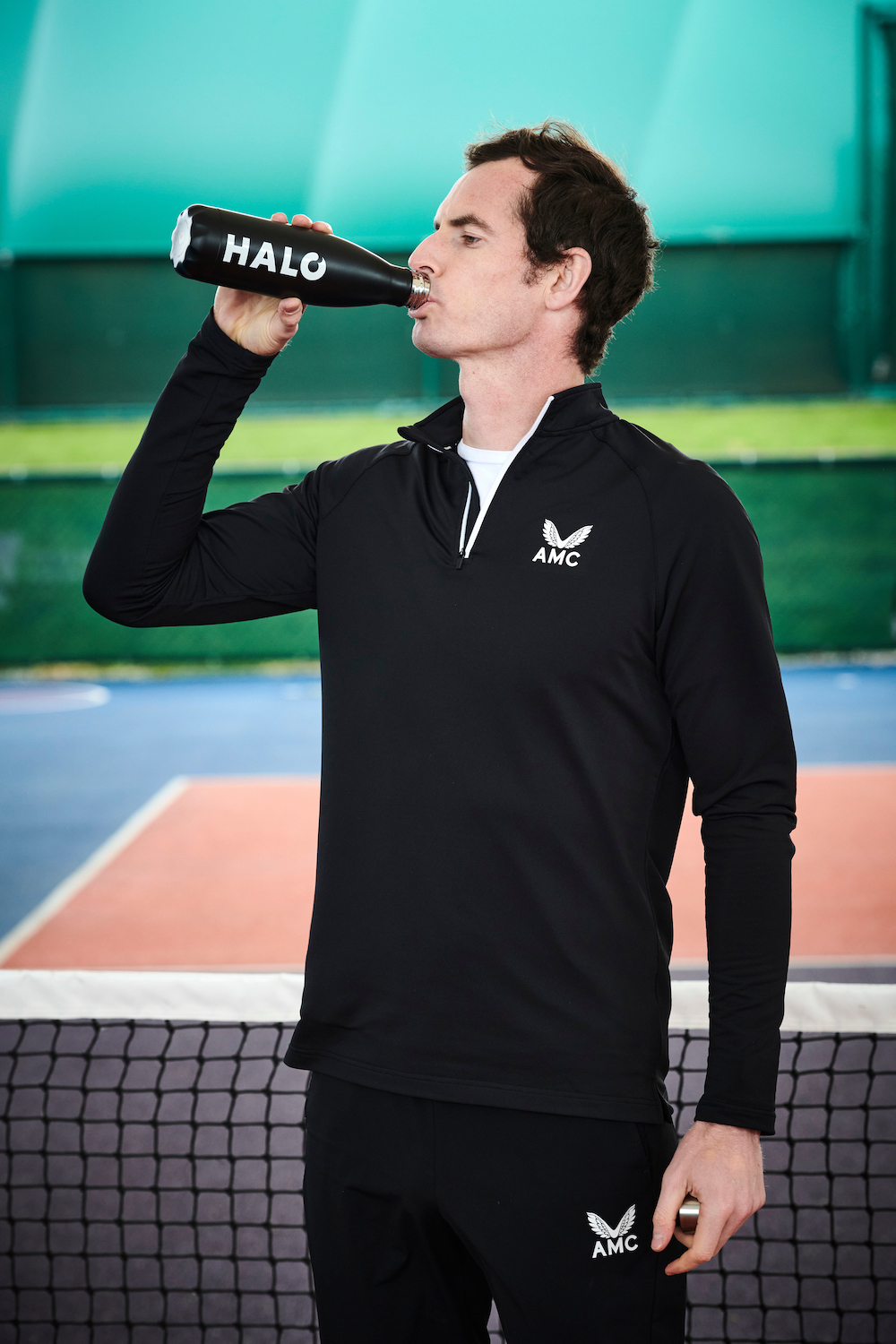 Tennishead (TH): Andy, what do you try to achieve when you are fitness training during the off season? What is your objective? Is it about building tennis specific muscles or is it about cardio fitness or a bit of everything?
Andy Murray (AM): It is a bit of a mix and this year it will be slightly different because I've played a really long run of tournaments without much of a break. I know the team are keen that we focus on my strength work because this is one of the things I haven't been able to do because I've been playing matches.
In a winter training block there will always be quite a bit of endurance training and cardio work – that helps me prepare for tournaments in the heat. I'm going to be playing in Abu Dhabi in December, then the Battle of the Brits, and then onto Australia after that. The temperatures at this time of year can be really high in Australia, so knowing that I've got some endurance work under my belt really helps.
The off season also gives me a bit of time to reset mentally. It gives me time to think about what I want to achieve the next year and how I plan to get there. We usually try to set some technical and tactical goals that I can work towards.
TH: Where do you do the fitness training – is it in the gym, at home or on court?
AM: In the past I used to do my off season training in Miami – I had an apartment there so we would spend a couple of weeks doing a training block in the heat in December. That was always great preparation for Australia. This year I'll be training in the UK. We usually do a mix of gym and on court fitness and I will mix up different locations depending on what we're trying to do. My on court fitness this year will probably all be indoors because of the weather at that time of year. I also need to be able to find suitable practice partners so that will also determine my training schedule and location.
TH: Do you set out a fitness programme for each week or do you look at it 'day by day' or a maybe a longer period?
AM: My training programme starts out fairly general in the first few days of a block and then becomes more and more tennis specific as we get towards the end. Things like speed work and tennis specific movement work become more of a focus in the last week. I also will do more on court training and fitness (rather than gym work) towards the end of a block as well.
TH: How much actual on court tennis practise do you do during the winter off season?
AM: Again it's a bit of a mixture, depending on how much tennis I've been playing. In the past couple of years, with my injuries, I haven't been playing much tennis, so the off-season training has been all about getting on court time and practicing points. This year I've obviously been able to play a lot more matches, so we will be doing less tennis in the first few weeks. I would expect to be playing about three hours of tennis a day during my training block.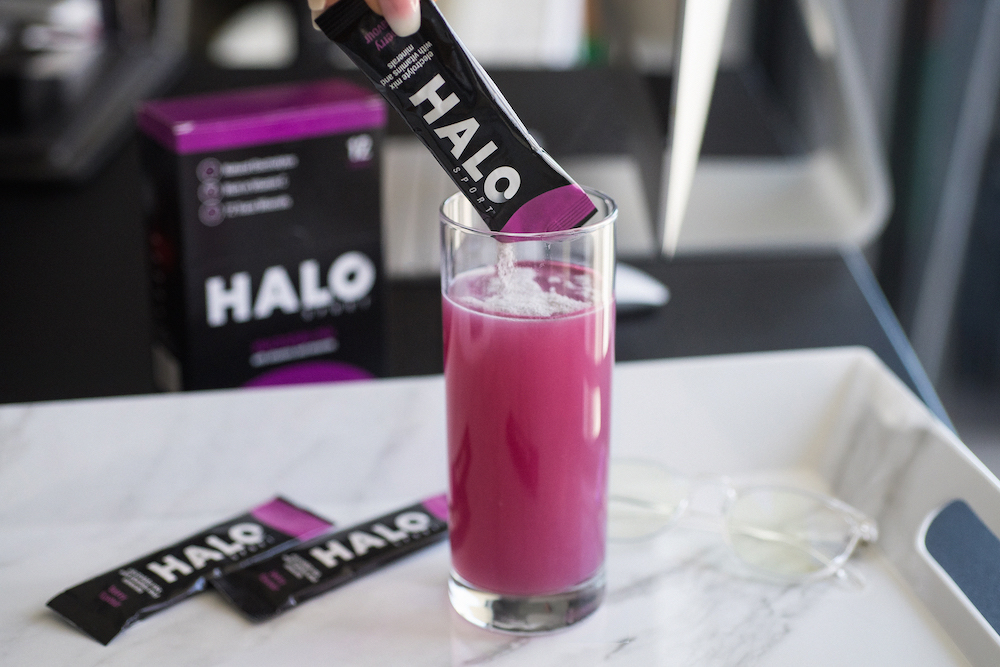 TH: What are you trying to achieve with your on court tennis training during this time – is it developing technique or maybe working on tactical play by simulating situations on the court?
AM: Both. Making technical adjustments away from competition is much easier to do, so a training block is the ideal time to do that. It's almost impossible to make tweaks in season because it can really affect your game and mentally you don't want to be making any changes whilst you are playing tournaments. But I will also definitely spend some time thinking tactically about how my game matches up with other players so that I can focus on anything that needs adjusting there too.
TH: Do you change your diet at all during the off season to help lose weight or put on muscle?
AM: In previous off-seasons my team have wanted me to focus on increasing muscle bulk and so my nutritionist would give me specific advice on what I needed to eat to do that during the training block.
Because a training block is really intense and pushes my body to the limits, I do look at changing my nutrition for that period. I tend to eat more protein and also look at supplements that aid my recovery. Supporting my immune system and hydration are also really important – I currently use HALO Hydration which has not just electrolytes to hydrate me but also vitamins and minerals to supplement my diet and boost my overall health. Being able to get all of this from one supplement is great because it's one less thing for me to take!
TH: How important is HALO to your off season training plan? When and why do you drink it?
AM: When I was a younger player I struggled quite a bit with cramp, so I started to drink electrolyte drinks to help with that and it's now something I do all the time, whether I'm in a training block or playing tournaments or just to feel better throughout the day. If you are in a long match, you really need to replace the electrolytes you lose through sweat otherwise you can't hydrate properly, no matter how much water you drink.
My nutrition team and I found a brand that I like – HALO Hydration. The main reason for making the switch to HALO was because it contains virtually no sugar, which is good for me as an athlete, and it has lots of vitamin C for immunity which is more of a focus coming out of the pandemic.
Andy drinks HALO Hydration powders to help his general hydration and to replace lost minerals, electrolytes and vitamins during and after training and matches.
You can now enjoy HALO Hydration packs when you join the Tennishead CLUB. Find out more about the world's only virtual tennis club
🎾 Read >> Breaking tennis news
🎾 Follow >> 24/7 LIVE scores
🎾 Free >> Receive our legendary newsletter
🎾 Join >> Tennishead CLUB, the world's only virtual tennis club
🎾 Social >> Facebook, Twitter, Instagram & YouTube
🎾 Order >> World's best tennis magazine
🎾 Shop >> Lowest price tennis gear from our trusted retail partner