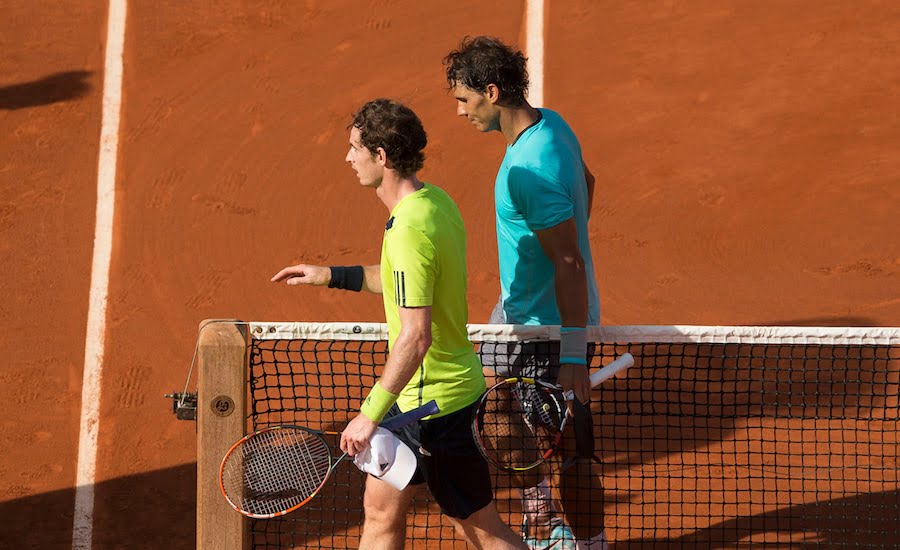 Andy Murray analyses Rafa Nadal tactic: "I prefer it. There's less pressure"
Andy Murray says that his own style of game is helped by a specific tactic employed by Rafa Nadal, Dominic Thiem and Alexander Zverev
Andy Murray will play Dominic Thiem in the quarter-final of the China Open and has admitted that a return of serve tactic utilised by amongst others Thiem and Nadal actually helps Murray when he's serving.
Murray was speaking to the press after his latest victory over fellow Brit Cameron Norrie when he as asked about the trend for returners to stand further back in the court and if he thought this created an opportunity for strong returners like himself to be more attacking when returning and to send a message to the opponent?
"Maybe it's a flaw of mine, but I always return second serves inside the baseline. I think it's been a strong part of my game. Maybe it's good to have the option to go back and have that variety, but it's not something that I've practiced or really tried.
"Lots of guys are doing it now. Strategically it's a different way of playing the point. I find I have quite a short, compact swing on the returns, so I can stand inside the baseline, and I don't take big swings.
"The guys you mentioned, like Thiem, Rafa, what they do is, although it doesn't appear they're being aggressive on the return, they step back, hit the ball very high. What they're trying to do is they're trying to push you back off the baseline, then they move in after their first shot.
"The positive thing about being inside the baseline is if you hit a good return, you take time away. If you hit a bad one, you're in a terrible position. You need to make sure you hit that return well.
"If you stand back, there's a little bit less pressure. You need to hit a good return. As a server, I think I prefer if guys stood back. It's a little bit less pressure when someone's standing back. It does allow them a little bit more time to use their kind of big swings, then they try to be aggressive on their second shot."
Andy Murray is currently ranked No.503 in the world but is guaranteed to shoot up the rankings after his two victories this week at the China Open. Murray plays in Shanghai next week with even more ATP ranking points on offer at the Masters 1000 event.
Look ahead to the rest of 2019 with our guides to every tournament on the ATP Tour and the WTA Tour. If you can't visit the tournaments you love then do the next best thing and read our guide on how to watch all the ATP Tour matches on television in 2019. To read more amazing articles like this you can explore Tennishead digital magazine here or you can subscribe for free to our email newsletter here