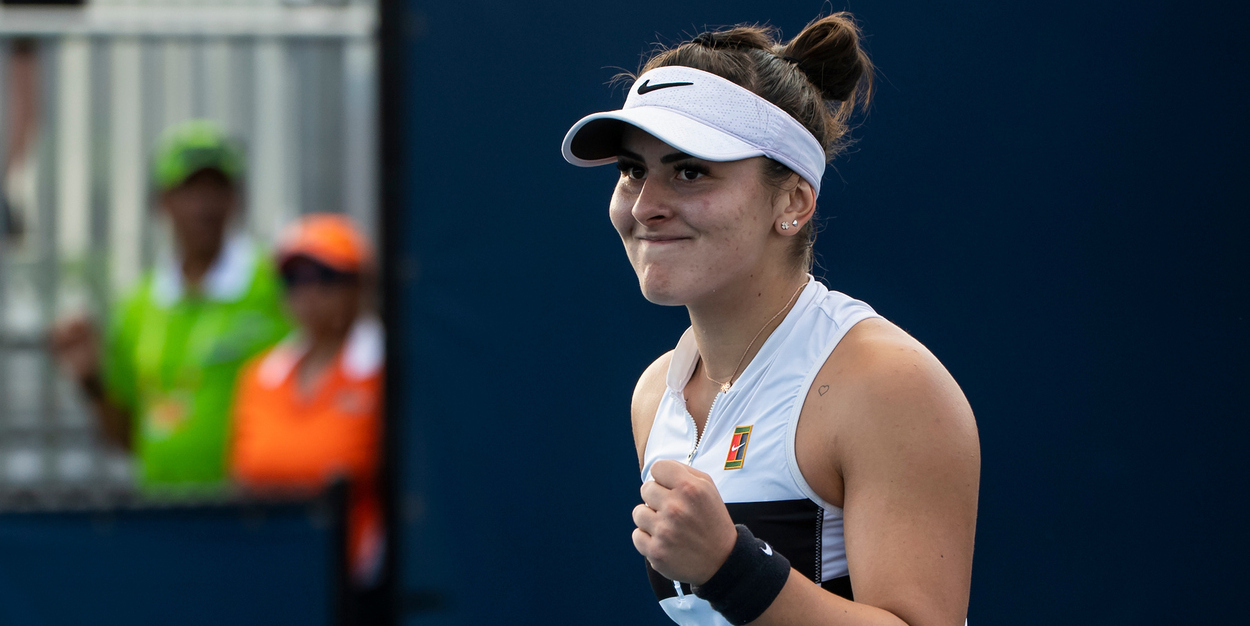 Bianca Andreescu 'feeling much better and ready to go' after setbacks
Bianca Andreescu has expressed her desire to "be the champion again" at the 2021 Canadian Open in Montreal after enduring a difficult patch in recent months.
The world number five has spoken of not wanting to "look at it as defending the title" she won in Toronto in 2019 to avoid placing pressure on herself.
The 21-year-old Canadian also admitted it "really sucks" that she missed the Tokyo Olympics after deciding to withdraw from the Games due to pandemic-related challenges.
Andreescu – who missed the entire 2020 season through injury – has played just seven matches since reaching the Miami Open final in April.
"I'm feeling really good after a couple downs over the last couple of months. But I'm feeling much better now, and ready to go," the 2019 US Open champion told Daily Hive.
"I don't want to really look at it as defending the title because that in itself puts a little bit of pressure on me. I kind of just look at it like – I'm the champion, and I want to be the champion again.
"It really sucks that I couldn't be there [in Tokyo]. But I'm just super happy for everyone that's doing well at the Olympics this year, and hopefully the next Olympics I'll be good to go."
The 2021 Canadian Open will run from August 9-15.