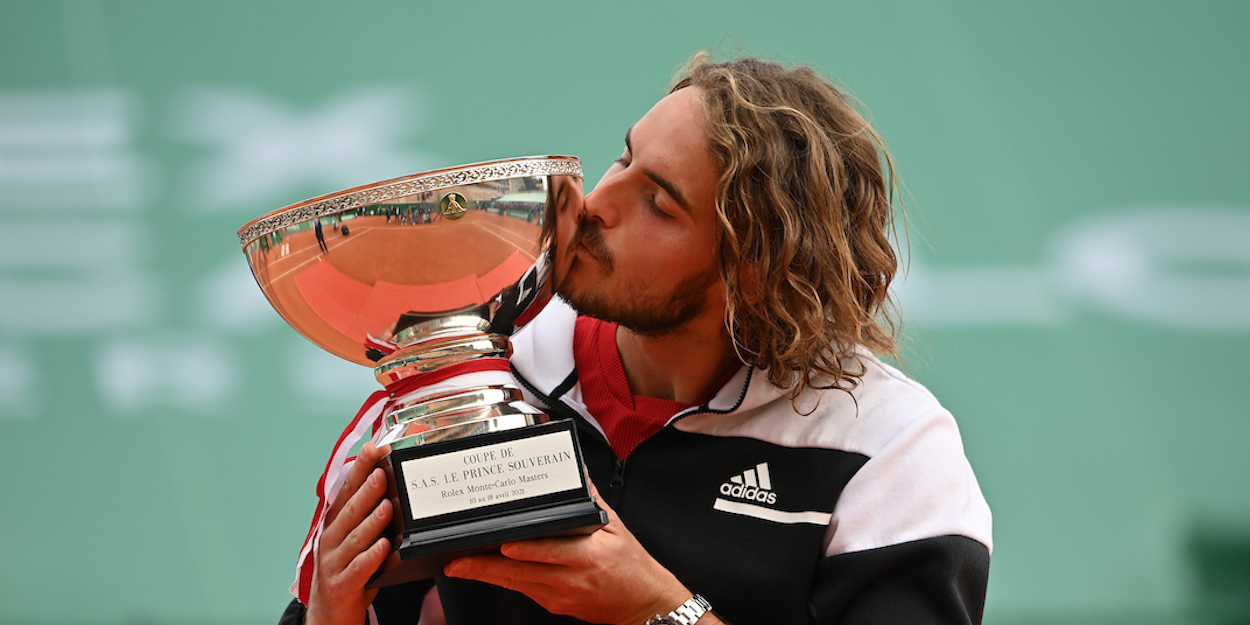 "He will have to raise his game" Analyst reveals why Stefanos Tsitsipas is clear favourite to overcome Cameron Norrie in Lyon final
Cameron Norrie can be proud of his success in Lyon this week but winning the final over Stefanos Tsitsipas could be a step to far, according to Tennishead's statistical whiz
"Stefanos Tsitsipas and Cameron Norrie face off in an unexpected Lyon Open final. Norrie has had a great run this week, beating Karen Khachanov and top seed Dominic Thiem. But his biggest task awaits him in the final. Tsitsipas has been one of the most in-form players on clay. So far he has used his serve to great effect on the clay and has continued to do so this week in Lyon. If Norrie is to have any chance he will need to stifle the Greek's biggest weapon.
"Tsitsipas has a clear edge on serve. In Lyon he has won a massive 77% of points on serve, 8% more than Norrie. Norrie's serve numbers this week are by no means bad, Tsitsipas' serve numbers are just extremely good. At least on return they are evenly matched. Both players have won 43% of their return points this week. But given the superior serve of Tsitsipas, Norrie will have a difficult time in the final. He will have to try and stifle the Greek's serve, something not many have been able to do this season.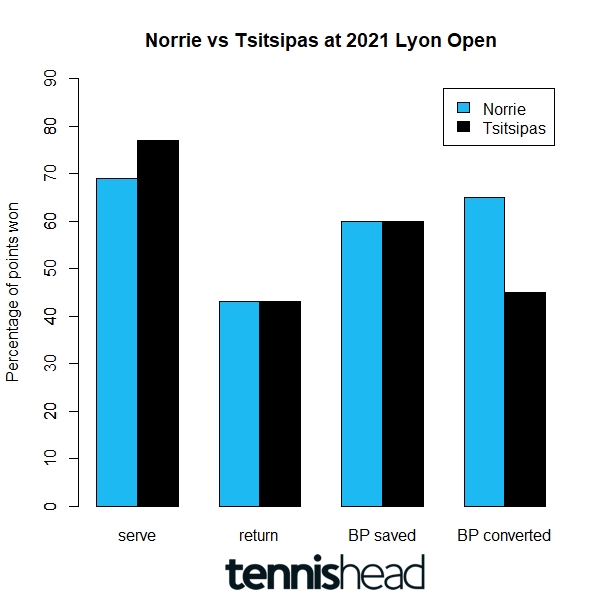 "There is some hope though. Norrie has played the important points better. Both players have been good at saving break points on their serve. Norrie and Tsitsipas have both saved 60% of break points they have faced. But Norrie has been much better at converting break points. He has converted 65% of break points chances he has had, while Tsitsipas has only managed to convert 45%. Norrie is likely to get very few break point opportunities. Therefore he will need to keep up this clinical streak.
"As good as Norrie has been this week, he will likely have to raise his game again to beat Tsitsipas. If he can somehow stifle the Greek superstar's serve and take his chances, then he can make a good contest out of this. Tsitsipas is the clear favourite, but Norrie is not to be underestimated."
Luka Elliott has a B Com in Economics & Statistics from the University of Cape Town where his thesis was titled "Engineering Features for Tennis Match Outcome Prediction in a Statistical Learning Framework". He now writes for Tennishead focussing on how statistics effect the outcome of ATP matches