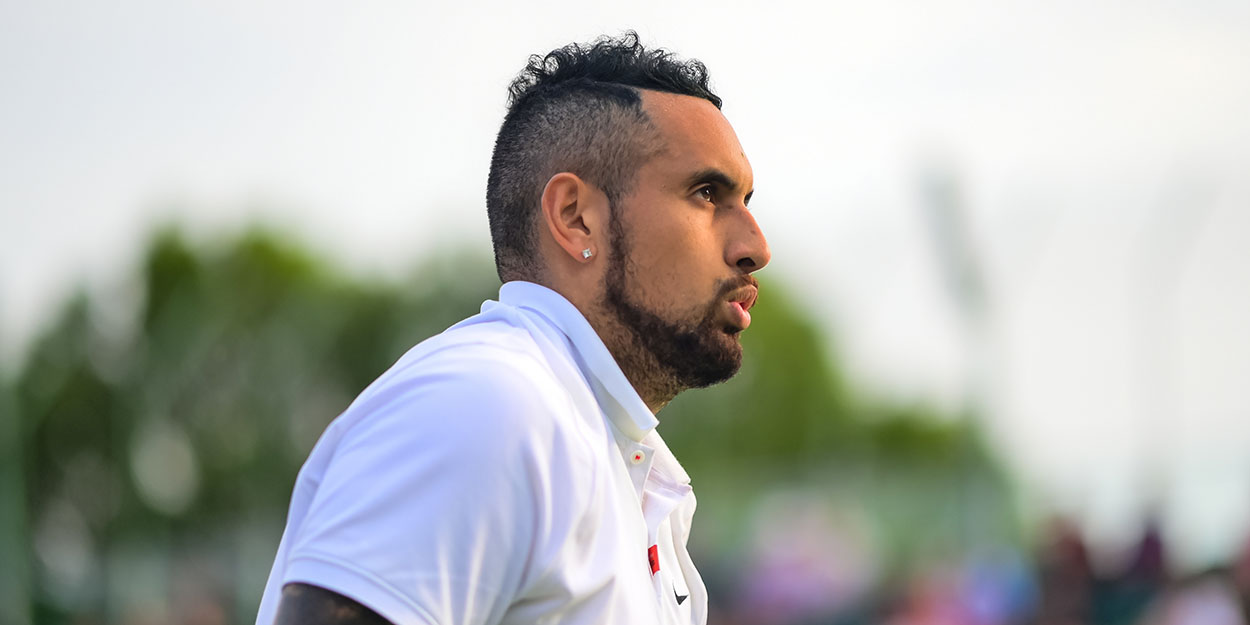 Analyst predicts 'another gripping contest of first strike tennis' as Nick Kyrgios takes on Felix Auger-Aliassime at Wimbledon
Nick Kyrgios will continue his fairytale Wimbledon comeback with a tough match against Canadian star Felix Auger-Aliassime and if their previous encounter on grass is anything to go by this one could be a thriller, says Tennishead's resident stats expert
"Felix Auger-Aliassime and Nick Kyrgios face off in a thrilling third round clash at Wimbledon. Auger-Aliassime has shown great grass-court form, making the final in Stuttgart and the semi-finals in Halle. While Kyrgios has shown an impressive level of tennis so far at Wimbledon, especially when considering he has not played in about 5 months. The two players have faced off once previously, that clash coming at Queen's Club in 2019. If that match is anything to go by, we should see extremely short rallies and plenty of first strike tennis.
"In their previous meeting at the 2019 Queen's Club Championships, lengthy rallies were few and far between. In fact 84% of points were of a length of 1-3 shots. On Auger-Aliassime's first serve, points had an average length of 2.2 shots. While on Kyrgios' first serve, points were 2.1 shots in length on average. Even on second serves, the points were kept quite short. When Auger-Aliassime hit a second serve, the point lasted on average 3.3 shots. Kyrgios' second serve points on the other hand were far shorter, having an average length of 2.4 shots. What does all this suggest about how the match was played?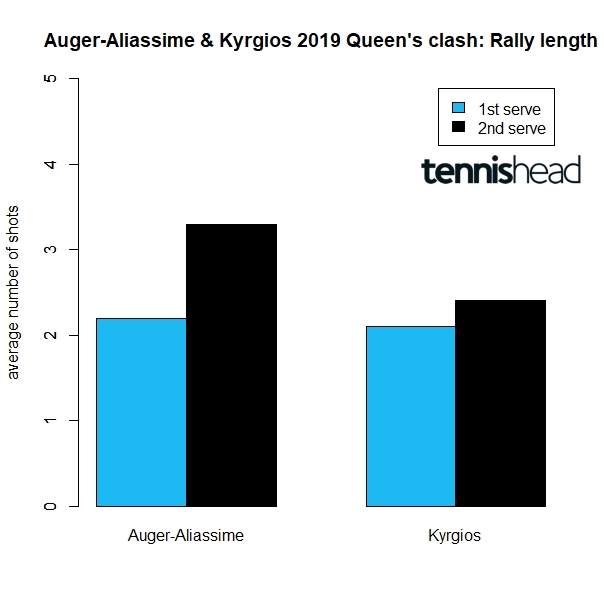 "These extremely short first serve points suggest most of the time either an unreturnable serve was hit, or the serve was used to set up the powerful forehand they both possess. Even when having to hit a second serve, both players were still able to use their serve plus one to dominate. The short rally length on second serves has another possible explanation though. If you know your opponent has such a potent first serve, as both Auger-Aliassime and Kyrgios do have, then you need to take your chances by playing first strike tennis. Instead of just getting second serves back into play, both Auger-Aliassime and Kyrgios likely looked to attack when they could.
"We could be in for another gripping contest of first strike tennis. At Queen's Club Auger-Aliassime won 6-7(4), 7-6(3), 7-5 and there was only on break of serve at the end of the final set. If the level of serving is anything close to that match, we should be in for another very tight match. Chances will likely not come along often, which is why it is important that both players look to be aggressive, especially on the second serve return."
The data used in this article was sourced from The Tennis Abstract Match Charting Project, which is based on the work of Jeff Sackmann. The project is licensed under a Creative Commons Attribution-NonCommercial-ShareAlike 4.0 International License. No changes were made to the original data.
Luka Elliott has a B Com in Economics & Statistics from the University of Cape Town where his thesis was titled "Engineering Features for Tennis Match Outcome Prediction in a Statistical Learning Framework". He now writes for Tennishead focussing on how statistics effect the outcome of ATP matches