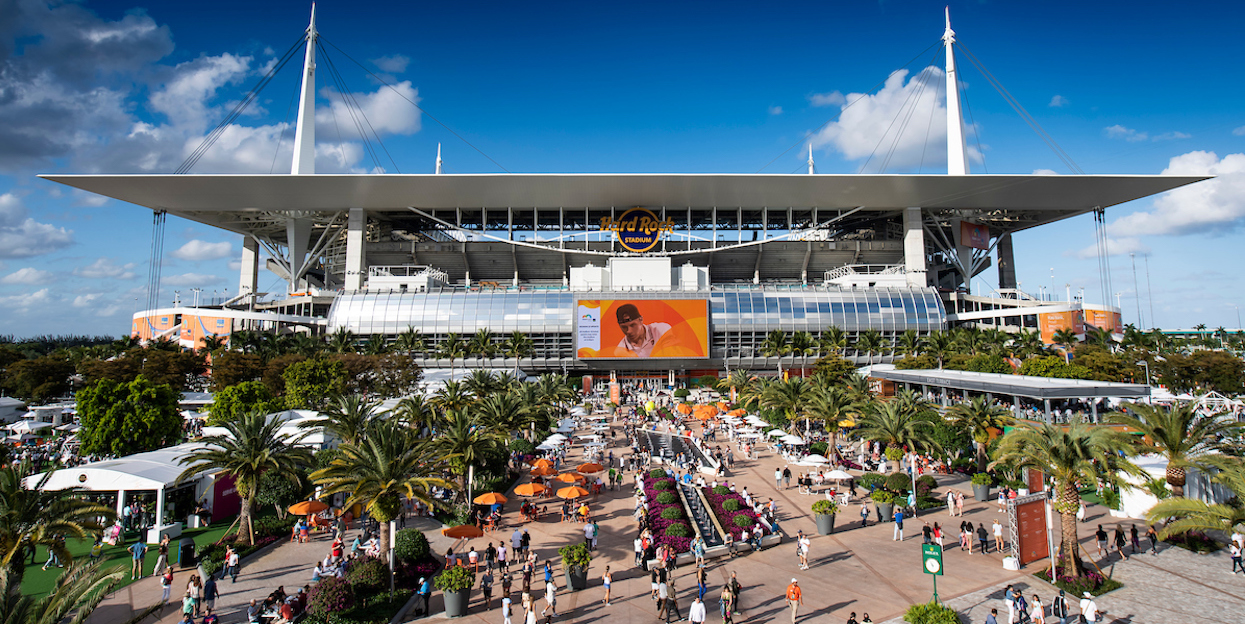 Analyst identifies surprising statistic that could lead to a shock Miami Open winner
The 2021 Miami Open will be the most open of men's Masters 1000 tournaments for the past 15 years as it won't include any of Federer, Nadal, Djokovic or Murray. And now Tennishead's resident analyst has thrown up a surprising name as a potential champion.
"The Miami Open has been hit by many high-profile withdrawals. Federer, Nadal, Djokovic and Thiem are all not participating in the first Masters 1000 of 2021. This leaves the playing field wide open and gives the chance to someone else to step up and possibly win the title. Aslan Karatsev has been one of the most in-form players this year and could now be considered as one of the favourites to win the Miami Open.
"Karatsev took the tennis world by storm with his run to the semi-finals of the Australian Open, where he lost to eventual champion Novak Djokovic. Since that run he has played in Doha and Dubai. In Doha he lost a close encounter to Thiem in the second round. He then went on to beat Lloyd Harris in the final of the Dubai Tennis Championships, also beating Jannik Sinner and Andrey Rublev along the way. Some might have expected his form to drop off slightly, but this does not seem to have happened.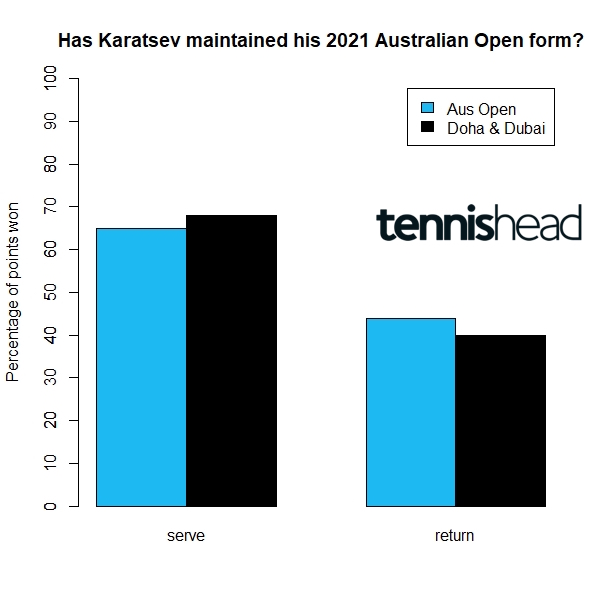 "In Doha and Dubai Karatsev won 68% of his service points, which is 3% higher than what he managed at the Australian Open. His return numbers have dropped slightly and in Doha and Dubai he won 40% of return points, which is 4% less. It is quite impressive that he has been able to serve even better than he did in Australia. While he seems to have been slightly less effective on return in recent weeks, this is not necessarily concerning. At the Australian Open he won 44% of return points, where the two finalists Djokovic and Medvedev only managed 39% and 43% respectively. This means he was returning serve at an extremely high level at his first Grand Slam. Even the 40% he has managed since is still quite impressive, as it stacks up well against some of the best returners in men's tennis.
"Overall it seems as though Karatsev has been able to maintain the sparkling form that saw him reach the semi-finals of the Australian Open. Also the only two players who have been able to beat him this year, Djokovic and Thiem, happen to not be present in Miami. Does this all point towards another title challenge for Karatsev?"
Luka Elliott has a B Com in Economics & Statistics from the University of Cape Town where his thesis was titled "Engineering Features for Tennis Match Outcome Prediction in a Statistical Learning Framework". He now writes for Tennishead focussing on how statistics effect the outcome of ATP matches