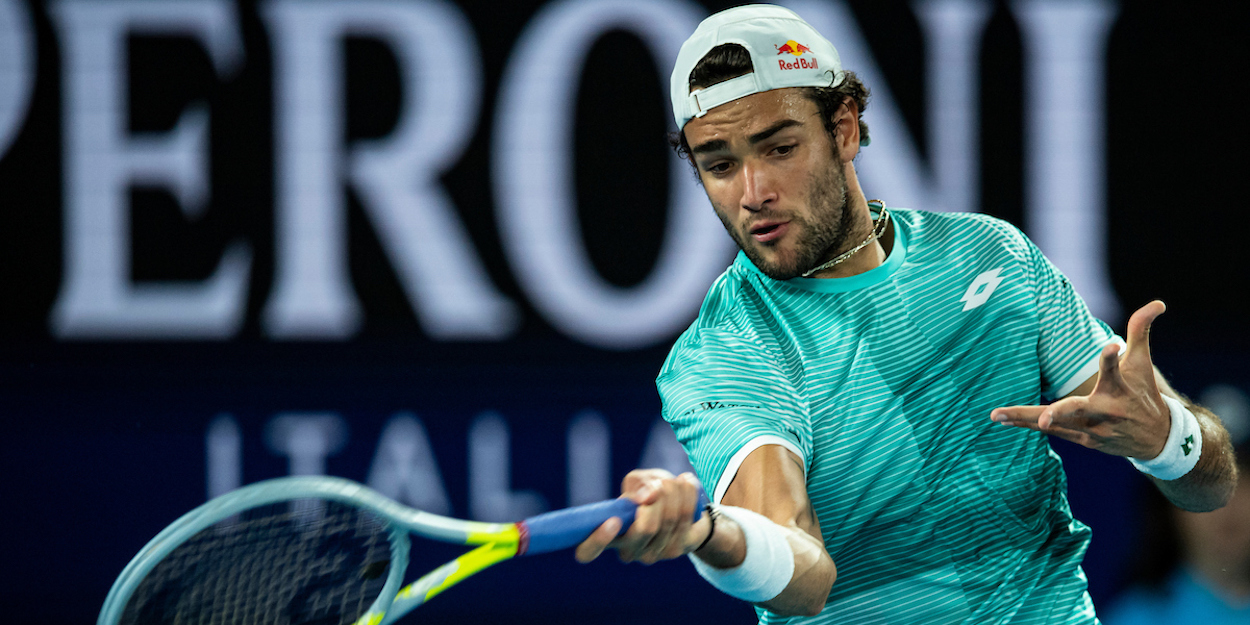 Analyst identifies strong reasons for predicting a Matteo Berrettini victory over Aslan Karatsev in Belgrade final
Can outsider Aslan Karatsev continue his incredible run and topple Italian star Matteo Berrettini in the Belgrade final. Here Tennishead's very own statistical analyst uses in-depth research to identify the likely outcome
"The 2021 Belgrade Open final pits two ferocious hitters against each other. Both Berrettini and Karatsev have been playing some impressive tennis this week. But, even though Karatsev is fresh off defeating world number 1 Novak Djokovic, Berrettini should still be considered the favourite. While both players have matched each other on return, Berrettini has been far superior on serve.
"So far in Belgrade Berrettini has won a monstrous 80% of first serve points. Karatsev on the other hand has only managed to win 66% of points behind his first serve. On the second serve Berrettini has also been better, winning 57% of points behind his second serve, 6% more than Karatsev. On return both players are quite evenly matched. Berrettini has won 44% of his return points, 2% more than Karatsev. This disparity on serve suggests Berrettini should have the edge.
"This is not to say that Karatsev does not have a chance of winning. If he was able to beat Djokovic, then he clearly does have a fair chance of taking the final too. It is likely that his service numbers would be better if he had not faced Djokovic. But there are also doubts over how well he will be able to recover from that gruelling contest.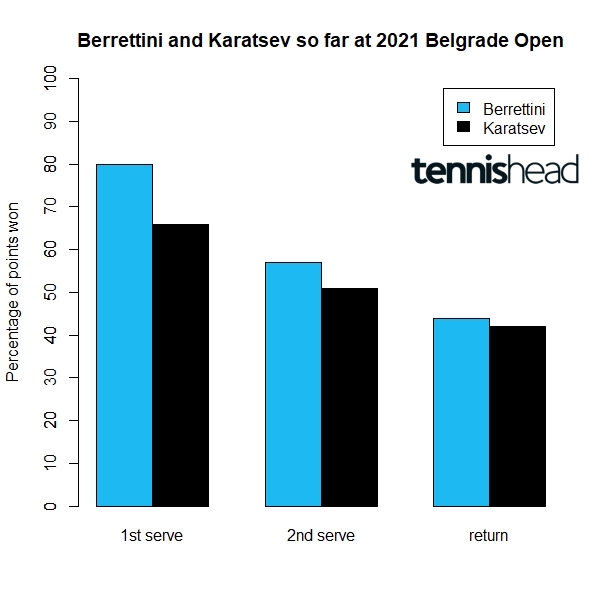 "While Berrettini probably goes into the final as the favourite, it would be foolish to discount the formidable Russian. If Karatsev is to win, he will need to be a bit more effective behind his first serve, while stifling Berrettini's first delivery. Regardless of who eventually triumphs, the final promises to be an exciting contest full of magnificent shotmaking."
Luka Elliott has a B Com in Economics & Statistics from the University of Cape Town where his thesis was titled "Engineering Features for Tennis Match Outcome Prediction in a Statistical Learning Framework". He now writes for Tennishead focussing on how statistics effect the outcome of ATP matches