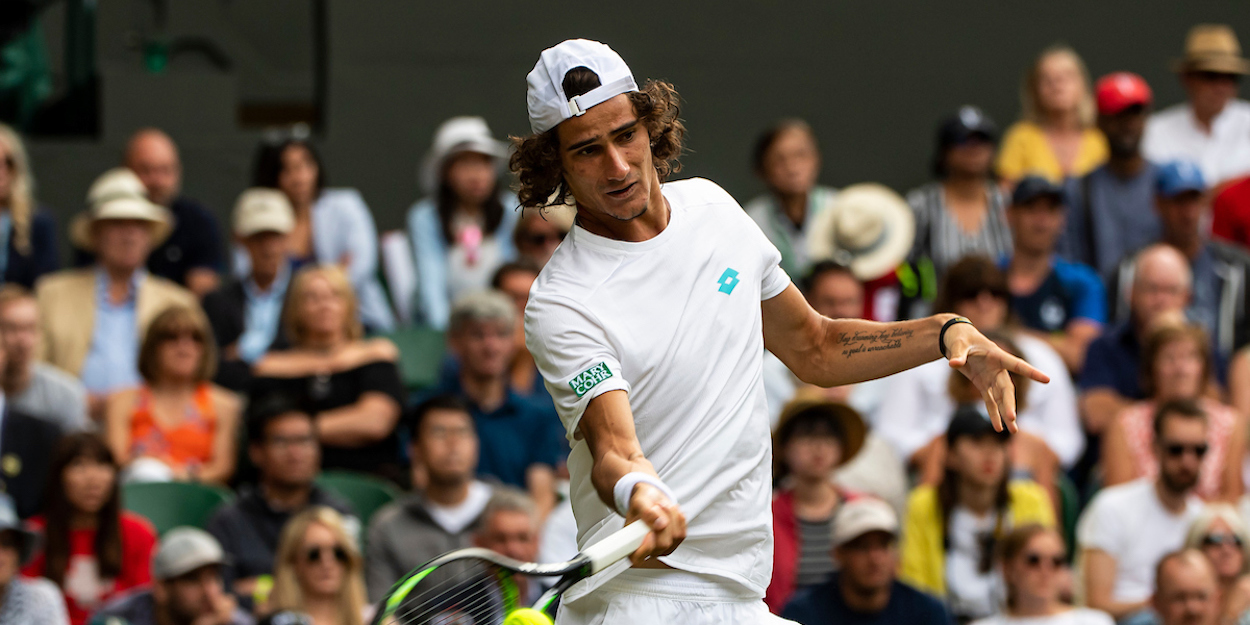 Analyst identifies incredible improvement behind Lloyd Harris success in Dubai
Lloyd Harris is a young, exciting South African who's stunned some of the biggest names in the game this week in the Middle East and now Tennishead's own statistical analyst has uncovered the reasons behind his mind blowing improvement.
"Lloyd Harris is undoubtedly having the best spell of his young tennis career. Last week the 24-year-old South African caused a huge upset in Doha by beating Stan Wawrinka. This week in Dubai he has been on a giant-killing run, beating Thiem, Nishikori and Shapovalov on his way to the final. He is the first qualifier to ever reach the Dubai Tennis Championships final and it is quite remarkable how much he has been able to elevate his game in the last two weeks.
"In Doha and Dubai Harris has won 72% of his service points, which is significantly higher than the 65% he averaged last year. He has won 2% less points on return, which seems to be an area where he can still improve considerably. But Lloyd Harris does have a potent serve, which is arguably more important in any case. It is vital to hold serve easily and have a weapon that can bail you out when you face break points.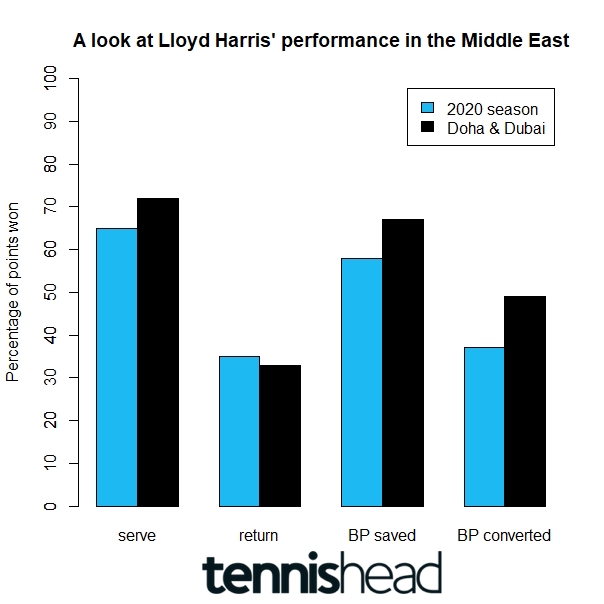 "What also sets the best tennis player apart from their peers is how well they play the important points. Harris has also been able to improve in this department. In the Middle East he has saved 67% of break points faced and converted 49% of break points chances he created, which is a 9 and 12 percent increase respectively on last season.
"In Saturday's final of the Dubai Tennis Championships Lloyd Harris comes up against the ferocious hitting of Aslan Karatsev. Although Karatsev has been in sparkling form ever since his surprise semi-final run at the Australian Open, Harris will fancy his chances. But irrespective of the result of Saturday's final, Harris will gain a lot of confidence from the past fortnight. He has shown that he can compete with the very best in men's tennis and it will be intriguing to see how he progresses in the coming months."
Luka Elliott has a B Com in Economics and Statistics from the University of Cape Town. His thesis was titled "Engineering Features for Tennis Match Outcome Prediction in a Statistical Learning Framework". He now writes for Tennishead focussing on how statistics effect the outcome of ATP matches