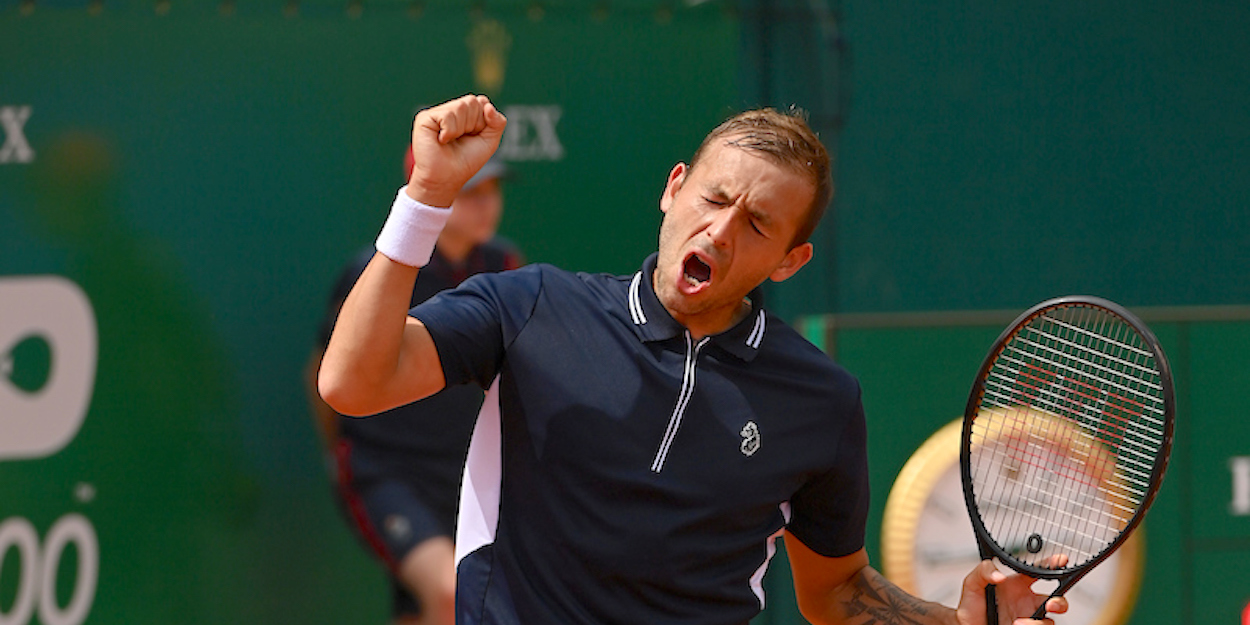 Analyst dedicates Dan Evans incredible clay court improvement to two key factors
Tennishead's statistical expert wanted to understand why British No.1 Dan Evans could transform his clay court form so dramatically 
"Dan Evans has been one of the surprise packages of the 2021 Monte Carlo Masters. He has made the round of 16 with impressive wins over 2019 Monte Carlo Masters finalist Dušan Lajović and the recent Miami Open champion Hubert Hurkacz.
"He has done this despite winning back-to-back ATP Tour clay matches for only the second time in his career and coming into Monte Carlo with a poor 4-13 win-loss record on clay. He has been able produce a much higher level of clay court tennis, showing great improvement in every department.
"In his two wins in Monte Carlo he been much more effective on serve. He has won 66% of service points, which is considerably higher than the 57% of service points he won in previous ATP Tour level clay matches. Evans has also been better on return, winning 44% of return points.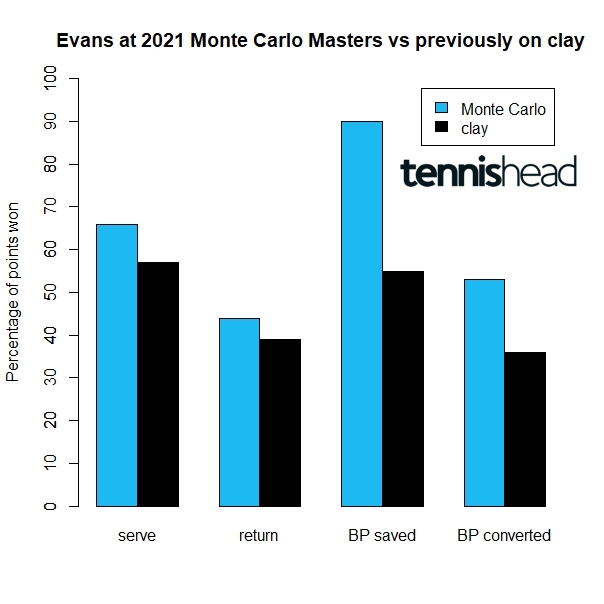 "Arguably the greatest improvement has been on break points. In his first two matches in Monte Carlo he has only been broken once, saving 90% of break points faced. This is a 35% improvement on previous clay court events. He has also converted 53% of break points, which is a 17% increase. This indicates Evans has been much more clinical.
"While one cannot read too much into 2 clay court matches, Dan Evans has shown in Monte Carlo that he can play good clay court tennis. Even if he cannot quite maintain this high level of play, it still bodes well for the rest of the clay season. Hopefully this means he has put his clay court struggles behind him."
Luka Elliott has a B Com in Economics & Statistics from the University of Cape Town where his thesis was titled "Engineering Features for Tennis Match Outcome Prediction in a Statistical Learning Framework". He now writes for Tennishead focussing on how statistics effect the outcome of ATP matches
(Photo credit Ray Giubilo)