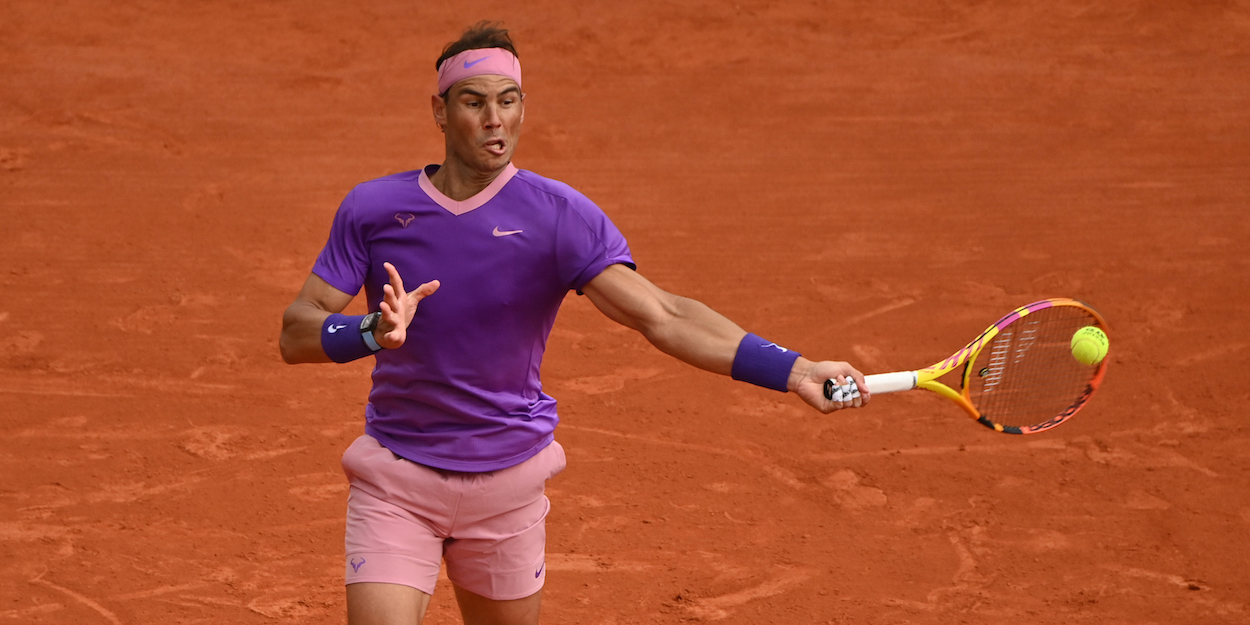 'Alexei Popyrin has big potential. I adapted well to combat his power', says Rafa Nadal
Rafael Nadal said he "needed to adapt" to beat Alexei Popyrin in "very fast conditions" and reach the quarter-finals of the Madrid Open for the 15th time.
The world No. 2 defeated the 21-year-old Australian 6-3, 6-3, in the third round of the ATP Masters 1000 tournament on Thursday.
Nadal held from 0-40 down in his opening service game and won the first set after breaking three times and losing serve once at 4-1. The five-time Madrid champion then dropped just six points on serve in taking the second set to clinch victory.
"It was difficult. The court today was slippery, very fast, very dry conditions. The ball was flying a lot, so beginning of the match was super tough," Nadal said in an on-court interview.
"He was hitting every ball, and hitting the spots. So, very happy with the victory, an important victory. He came here playing well. Every match is tough.
"Yesterday he played against Sinner and he beat Jannik, so massive amount of respect. He has a big potential honestly.
Standing his ground 🇪🇸

A beautiful pick-up from @RafaelNadal!#MMOpen pic.twitter.com/B0Zk6X6Bt7

— Tennis TV (@TennisTV) May 6, 2021
"Later, I think I had – more or less – the match under control. If we can say like this, against a player like him. But I was comfortable on the score.
"I think I was doing things well, even if it was difficult to play against a player that was trying to hit every single ball. He was hitting every ball hard, so I needed to adapt and I think I did it well."
The 20-time major winner will play either Alexander Zverev or Dan Evans in the quarter-finals.
(Photo credit Ray Giubilo)