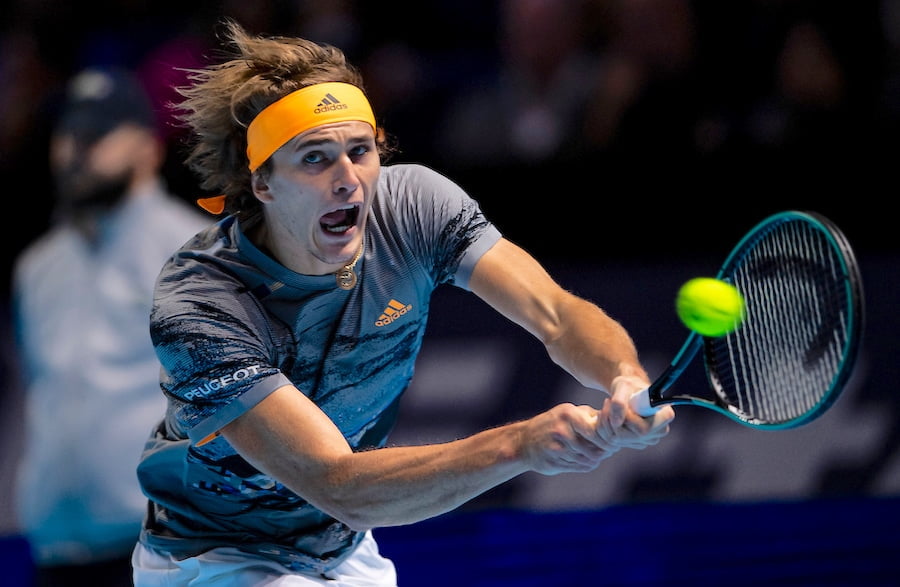 Alexander Zverev reveals details of operation
Alexander Zverev will go under the knife before the start of the new season as he looks to improve on a difficult year in 2019
Alexander Zverev has admitted that 2019 wasn't a very tough year in which he was incredibly surprised to manage to finish at no.7 in the world. He will now undergo a small operation on his eyes with the hope that he can return to the form that saw him win the ATP Finals in 2018.
Zverev was speaking in an interview when he was asked if he was looking forward to his holidays at the end of 2019 when he revealed, "I will actually have six days of holidays this year. This is all I'm getting, because I'm still going to South America, still playing with Roger for five matches.
"Of course we will not practice every day for four hours, but this is still difficult. We will have to fly to a different country every day. So this will still be tough kind of few days but very exciting, very happy about that.
"And then I'll only have a few days' holidays, and then I'm actually going to go to New York to maybe do a small procedure that I have to do on my eyes. Then I'll start training."
Alexander Zverev started 2019 ranked no. 4 in the world but dropped to no.7 during a tough year that saw him struggle both on and off the court. In particular his serve started to falter with an increasing number of doubles.
Look ahead to the rest of the tennis year with our guides to every tournament on the ATP Tour and WTA Tour. Can't visit the tournaments you love? Read our guide on how to watch all the ATP Tour matches on TV. For more news, explore Tennishead magazine here or subscribe to our free email newsletter here.