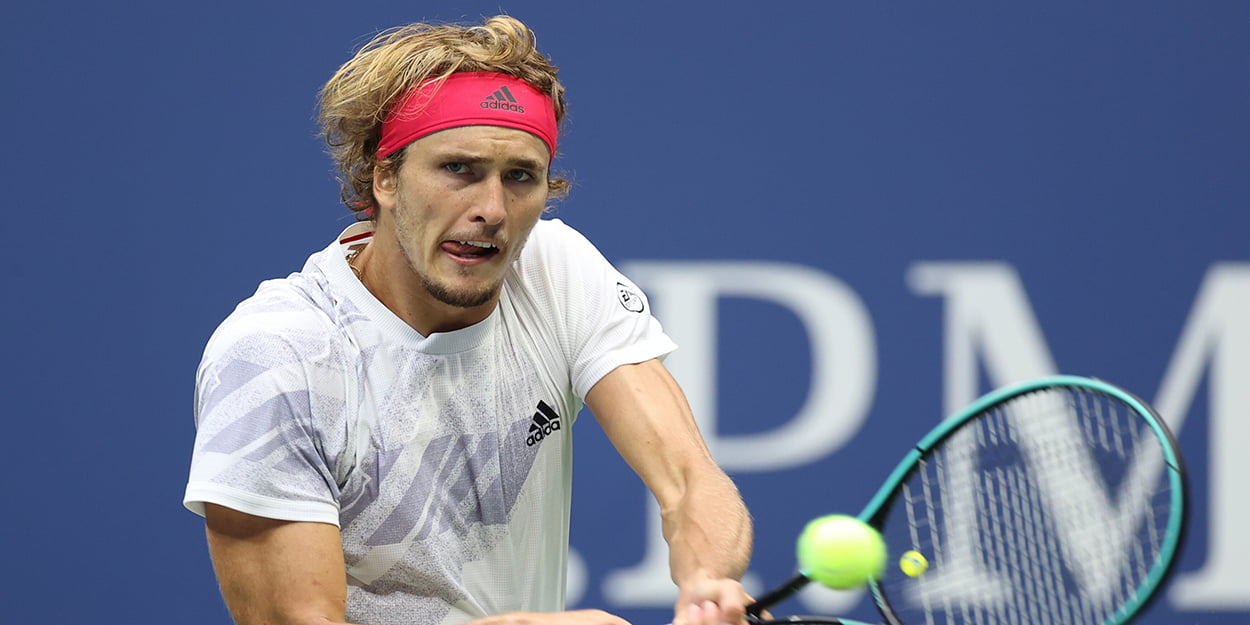 Alexander Zverev 'looking forward to giving Novak Djokovic US Open challenge'
Alexander Zverev believes "the young guys will try to get in the way" of Novak Djokovic as the Serbian bids for history at the 2021 US Open.
The world number four spoke of trying to continue his winning streak to take him to the US Open title, while adding he is looking forward to challenging Djokovic.
Zverev defeated Sam Querrey 6-4, 7-5, 6-2 in an hour and 42 minutes in his opening match at Flushing Meadows.
The 24-year-old could meet world number one Djokovic – who is aiming to win a Calendar Slam – in the semi-finals in New York.
"It's great to have all the fans back, because we definitely missed them in the final last year. Hopefully I'll play a few more matches here, and it's going to be even more entertaining," the German said in his on-court interview.
"I hope in two weeks time, I'll be on an 18-match winning streak (laughs). That's what I'm hoping. I think there's a lot of great players here. Novak is chasing history – to win all four majors this year, first time since Laver.
"But I think the young guys are going to try to get in the way of that. And I'm looking forward to maybe giving him a challenge as well. When I'm happy in life, I'm playing well. This is always how it's been with me.
"I've been working obviously extremely hard on a lot of things, on my serve – I've been spending hours on that. But when I'm happy in life, I'm playing well."
Zverev – who has won 12 straight matches, starting at the Olympics – will face Albert Ramos Vinolas in the second round.