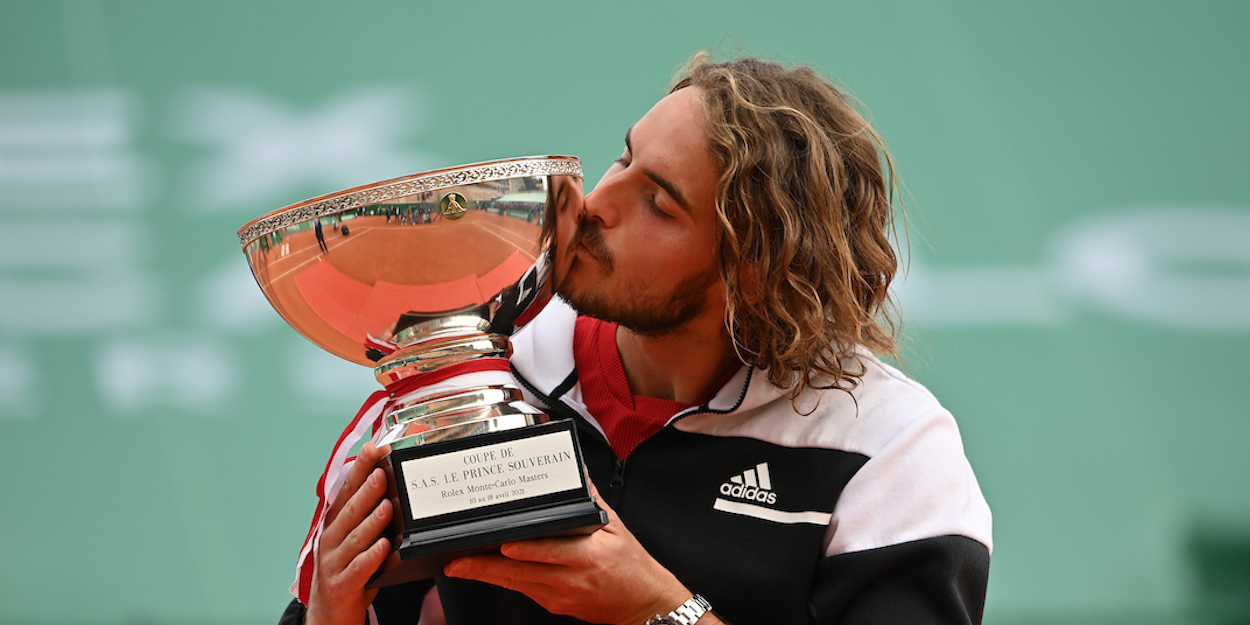 Agassi: 'Next-gen can't afford to respect Djokovic, Nadal and Federer '
Agassi urged the next great players not to stay in awe of Federer, Nadal and Djokovic, that they must throw everything in to reach the top.
Andre Agassi believes that the next generation of talent is on its way to taking over from Roger Federer, Rafael Nadal and Novak Djokovic at the peak of men's tennis, and that they must push through any awesome respect for the Big Three.
"The next generation is on its way," Agassi told the Beer Biceps YouTube podcast. "You see them with Tsitsipas winning Monte Carlo, you look at Medvedev pushing, knocking on the door of all these Slams.
"You look at Zverev, you look at Thiem. I mean, these guys, I think they realise now that they can't afford to respect the [Big Three] as much as they have been."
Stefanos Tsitsipas recently won his first Masters 1000 title in Monte Carlo, while Alexander Zverev and Daniil Medvedev both hold multiple Masters titles, with Dominic Thiem laying claim to a Grand Slam title in the form of the 2020 US Open.
"They need to start owning it then pushing themselves to that next level. It's a tough task, I don't know when that's gonna happen…but I do believe we're in the process of seeing some of those new generation players pushing into the top."
When asked about the mentality necessary to reach the top of the sport, Agassi had this to say:
"You have to believe, I'll give you an example. I turned pro at 16, and I broke into the top-3 in the world in two years when I was 18 years old. I didn't win a Slam until I was 22.
"Courier, Sampras and Chang, because they saw I [reached the top-3] they just charged right through and won a Grand Slam before I did. Even though it seemed like they were years behind me in the evolution of our careers.
"Once somebody shows that it's not Herculean, you can actually do it, and people start believing it, then you'll see a locomotive train just pushing in that direction. But you have to believe it."
Read about what Andre Agassi had to say about what makes Federer and Nadal so special.
(Photo credit Ray Giubilo)