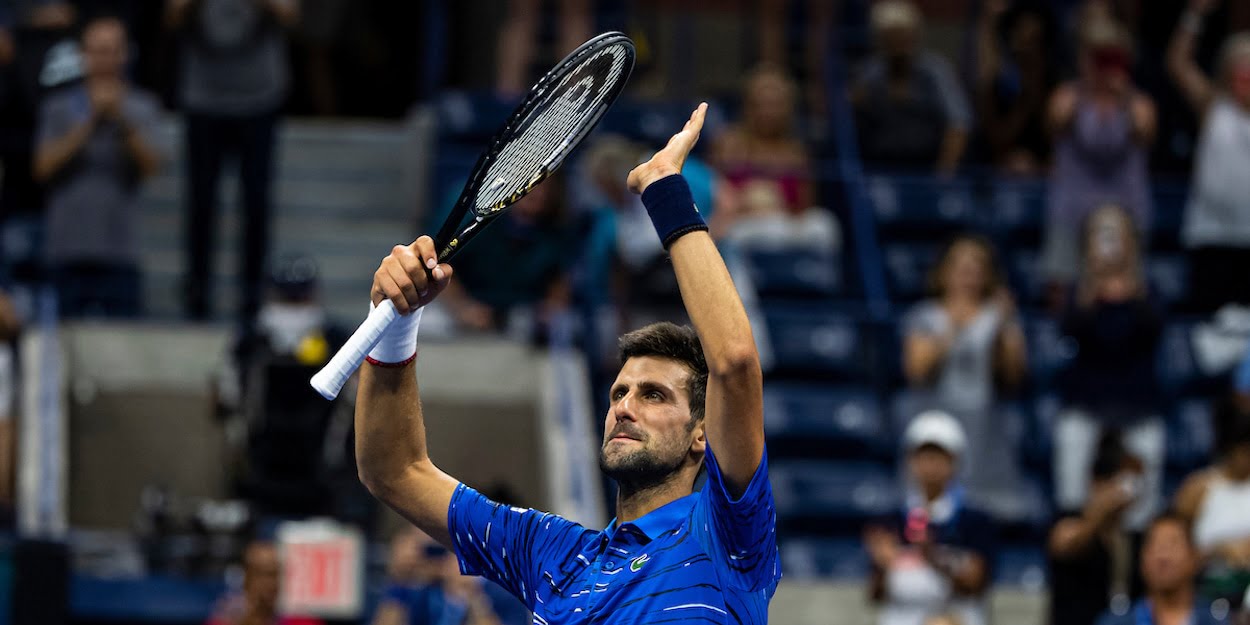 "A lot of people including myself were quite sceptical" Novak Djokovic speaks candidly about US Open plans
Novak Djokovic says that official confirmation that the US Open will go ahead is what everyone has been hoping for.
Novak Djokovic believes it's very important to provide opportunities for professional tennis players to compete and so he's delighted that the ATP Tour will resume and the US Open will take place at the end of August.
**Sorry to interrupt but did you know you can order a FREE COPY of tennishead magazine (worth $15) to be sent direct to your home? Hurry up and click here to order the world's best tennis magazine for free as stocks will run out soon!**
Novak Djokovic was speaking exclusively on Eurosport's Tennis Legends vodcast, which will be shown in full at 21:30 CET (20:30 BST) on Thursday 25 June on Eurosport 1 and the Eurosport App, when he said,
"I'm very glad to see in the news that the ATP calendar and US Open series it's going to happen this year and the comeback of international tennis.
I think it is a fantastic news that the Tour is coming back. I am sure that I am speaking on behalf of all the players and all the tennis fans and everyone involved in the tennis ecosystem. This is what we have been waiting for! For all these months we've been hoping and praying that the Tour will continue very soon.
And I think that a lot of people were sceptical, especially for the US events considering what the US went through as a country during this pandemic, compared to Europe that maybe got out of the pick of the pandemic earlier. So, a lot of people including myself were quite sceptical on whether it would happen or not…
We are very glad that it is happening of course. And it is very important that we provide opportunities. We provide jobs. We provide opportunities for players who compete. Because in the end of the day this is what we do! As tennis professional we love the sport, we are passionate about it. We miss competing and traveling and in the end of the day we miss being on tour. So, I think this is a very positive news."