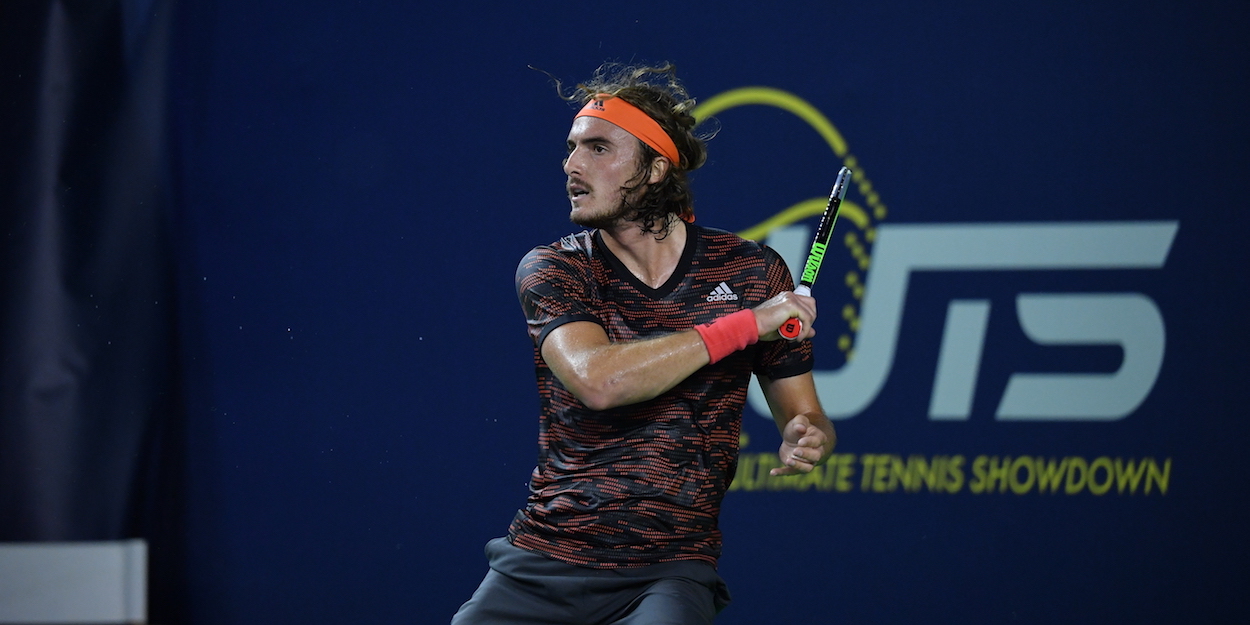 "A fake contest to see who can be the nicest" Patrick Mouratoglou says modern tennis is killing authenticity
"Authenticity and emotion: that's what the fans want to see" says Patrick Mouratoglou, the founder of the Ultimate Tennis Showdown
When I am travelling around the world not a day goes by without a fan telling me that tennis today is not what it used to be. I always ask why and the answer is invariably the same: "Because we used to have better personalities."
It's sad that people feel that way, because I don't believe that it's true. There are just as many personalities playing tennis today as there used to be. The problem is that the modern game doesn't encourage players to express themselves on court. To the contrary, the strict code of conduct that tennis applies actually inhibits players. They are afraid to show their emotions and instead engage in a fake contest to see who can be the nicest, the most well-behaved, the most polite.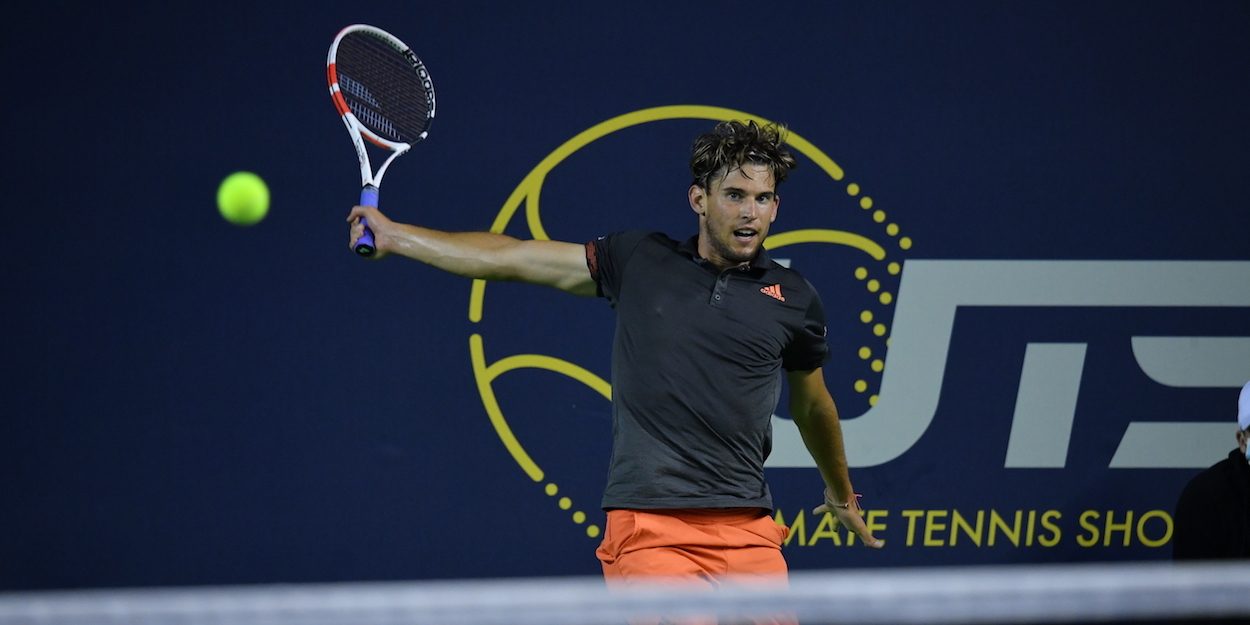 Many of today's players are indistinguishable from one another. Because their authenticity has been squeezed out of them, they look the same, in terms of both their behaviour and their game style. Most play the same way these days, sticking resolutely to the back of the court. Meanwhile young players are restricted in the number of tournaments they can enter, meaning that their progress is artificially slowed and we no longer have Grand Slam finals between emerging teenagers and established superstars. The modern game seems to want to kill diversity, emotion and authenticity – which are all things that fans want to see.
Tennis fans are growing older. One survey estimated that the average age of fans watching tennis on TV today is 61 – and growing older with every year. The majority of those fans are people who fell in love with the sport in the 1970s and 1980s, when they could engage with the players because their personalities were there to see. The players were authentic and free to express their emotions. In those days fans knew who they liked and disliked, whether it was a "good guy" like Bjorn Borg or a "bad guy" like John McEnroe or Jimmy Connors.
As a fan, it is much harder to engage with the players if they are hiding their emotions and personalities. And if you don't feel engaged with the players when you are watching, it becomes a less intense and less enjoyable experience. As a consequence, young people are no longer turning on to tennis in the way that they used to. The world has changed a lot in the last 40 years, as has the way that people watch sport, particularly on screen, but until now tennis has not changed at all.
We need to bring younger fans into the sport again, which is why I launched Ultimate Tennis Showdown at my academy in the south of France this summer. UTS encourages players to show their personalities, while the format of the competition makes matches much more exciting. We follow social distancing measures. For the moment we are unable to have spectators courtside because of the coronavirus restrictions, but fans can watch via our live-streaming platform (utslive.tv) or on television in more than 80 countries.
In UTS you win points just as you do in "traditional" tennis, but in all other respects the game is much more dynamic. Our matches, played every weekend, are much shorter (they last an average of 58 minutes) and have time limits. If the schedule says that Stefanos Tsitsipas and Dominic Thiem are due to play at 6pm, they will play at 6pm. I know how frustrated fans can be at other tournaments when the player they particularly want to watch finally appears two or three hours after their scheduled start time because other matches have overrun.
UTS matches consist of four quarters, each lasting 10 minutes. To win a quarter you simply have to win more points than your opponent. You need to win three quarters to win the match; if the score in quarters is 2-2, you go to sudden-death, the winner being the first to win two points in a row. The server changes after every two points (after every point in sudden death) and the only time players change ends is between each quarter. There are no warm-ups and only 15 seconds is allowed between points.
To add to the excitement, during each quarter players can use two out of four "UTS cards" which they are allocated. There are seven different cards. Their benefits can include limiting your opponent to one serve rather than two, a point counting double if you win it, and having a clean winner rewarded with three points rather than one.
The field consists of 10 players – UTS1 featured four top 10 players in Thiem, Tsitsipas, Matteo Berrettini and David Goffin – who all play each other in a league. Six players go through to the knock-out stage on the final day, which ends in semi-finals and a final.
One of the innovations I like most is the use of headsets, which the players must use when communicating with their coaches (who can call one 30-second coaching time-out in each quarter) and when answering questions from an interviewer or from fans during the two-minute changeovers between quarters. All the conversations must be in English and they are all heard by TV viewers.
We have a code of conduct. Players cannot abuse opponents or officials verbally or physically, but nobody is punished for bad language or for smashing their racket. Why should tennis tell players how to behave? You could smash your racket on the street without being punished, so why should you be penalised for doing it during a match? Similarly, we all hear what some people might call "bad language" in almost every other aspect of our lives – on television or in the movies, at work or at school, in the park or in the shop – so why punish anyone for using it on a tennis court? If players are angry or frustrated I want them to express those emotions and I want fans to see it.
Something is happening all the time in a UTS match. We don't want fans to be sitting watching for 20 minutes while almost nothing has happened, which is all too often the case in modern tennis. We want fans to jump out of their seat and experience a lot of different emotions.
UTS is not a one-off. The plan is for UTS matches to be played every weekend through the year. I regret that we did not have time to include women in UTS1, but they will be a big part of our future. The players who took part in UTS1 loved it – Richard Gasquet said it was the best possible preparation for the US Open – and we had great feedback from fans, who found it dynamic, intense and immersive. They particularly liked the fact that there was no downtime. There are small things that we will tweak in future editions, but overall I was very pleased with UTS1.
I don't see UTS as competition to the ATP and WTA tours. My goal is to recruit new fans, to grow the tennis fanbase around the world so that it will benefit the whole tennis industry. I believe UTS can thrive alongside "traditional" tennis. If the two tours want to bring UTS under their umbrella, that's fine by me. I think it will be great to have one form of tennis that appeals to those fans who have always loved it and another that brings in a new and younger audience. I believe UTS brings together the best from the tennis of the past and the best from the future.
Patrick Mouratoglou is the coach of Serena Williams, founder and president of the Mouratoglou Tennis Academy in the south of France, and chairman and CEO of Ultimate Tennis Showdown